With over 9,000 miles of coastline to explore, Mexico surf trips are increasingly popular for all standards of surfer.
Whilst many people associate Mexico's surfing with the gargantuan barrels that crash onto Playa Zicatela in Puerto Escondido, many are surprised to hear that you can find some of the best beginner surf beaches in Mexico, from long and slow point break walls to fun beach break peaks that consist of some of clearest water you can imagine.

The incredible waves, beautiful weather, rich cultural history, inviting locals and delicious food come together to make a surf destination that must be visited. The best time of the year to visit is between April and October, although you will still score extremely fun waves in the off season where you will be hard pressed to find a crowded line-up!

Here are the top 5 best beginner surf beaches in Mexico that provide you with all the ingredients to take your surfing to the next level.


Best Beginner Surf Beaches in Mexico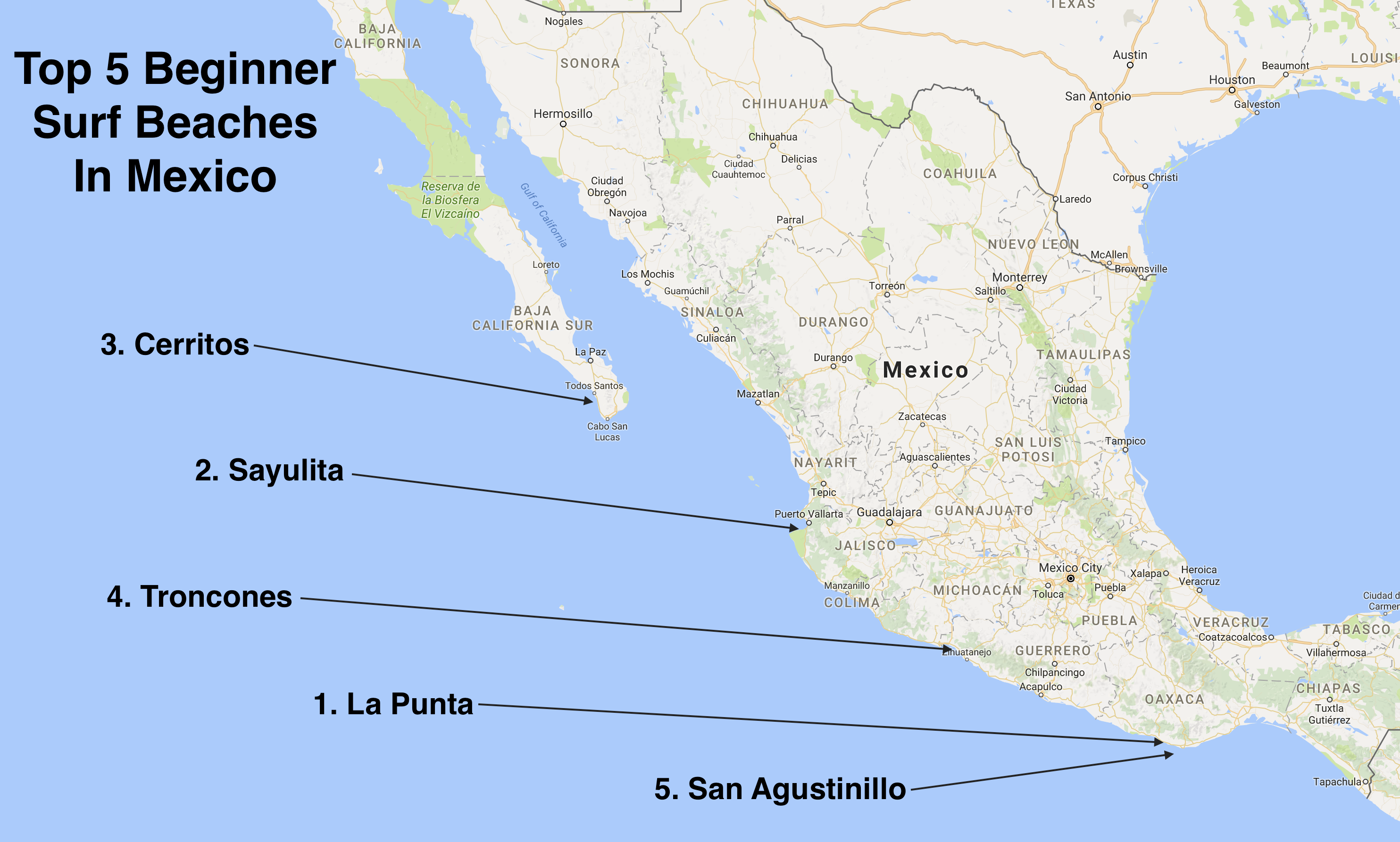 1. La Punta, Puerto Escondido, Oaxaca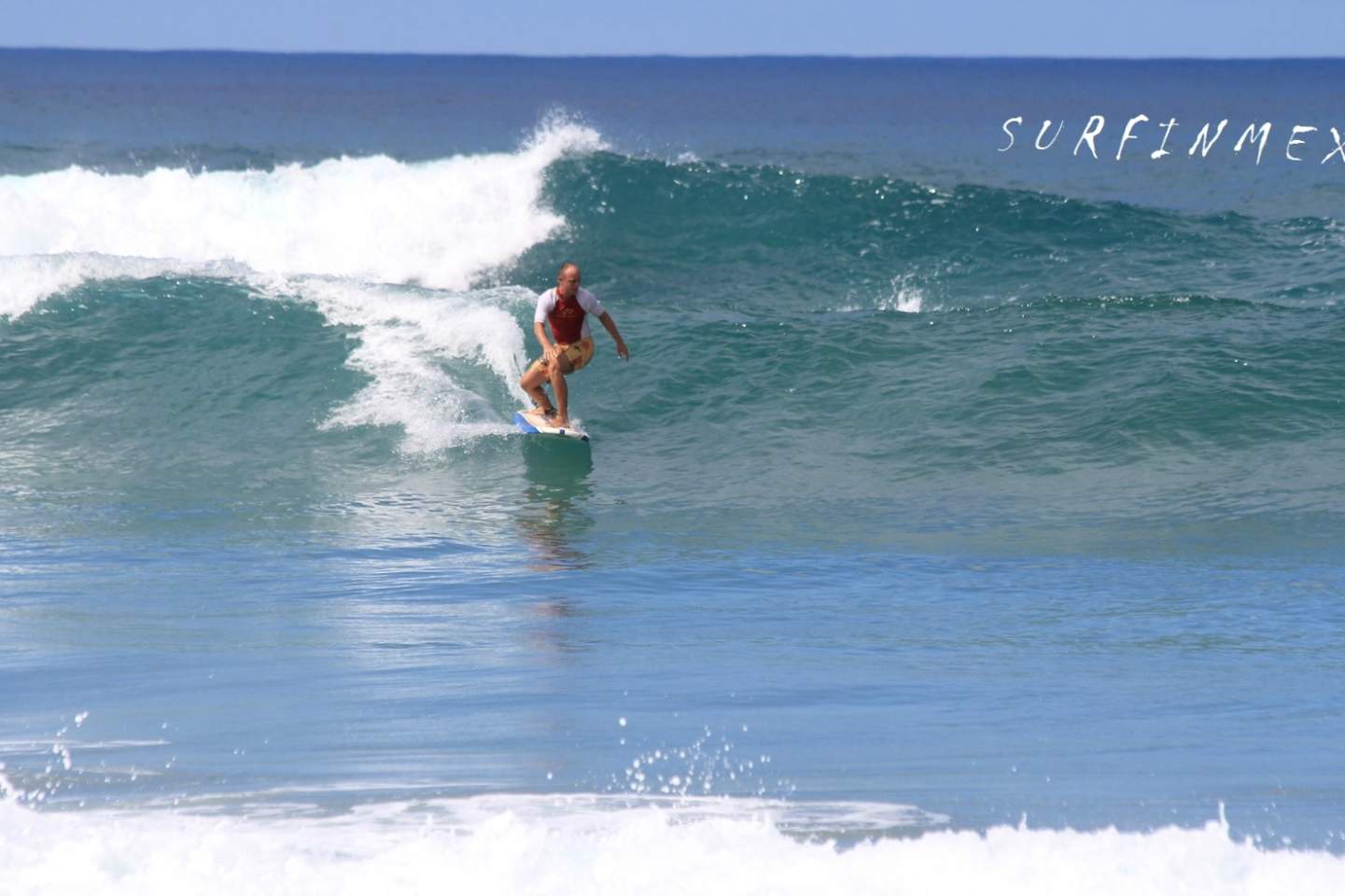 Right at the south end of Puerto's Zicatela beach, you'll find the break of La Punta.
This left-hand pointbreak peels around the headland providing great walls for beginner surfers as it peels slowly from take-off, allowing you plenty of time down the line to practice some turns before speeding up as it reaches the inside.
Here is the best place to stay if you want to surf La Punta: Puerto Surf House & School


2. Sayulita, Puerto Vallarta, Nayarit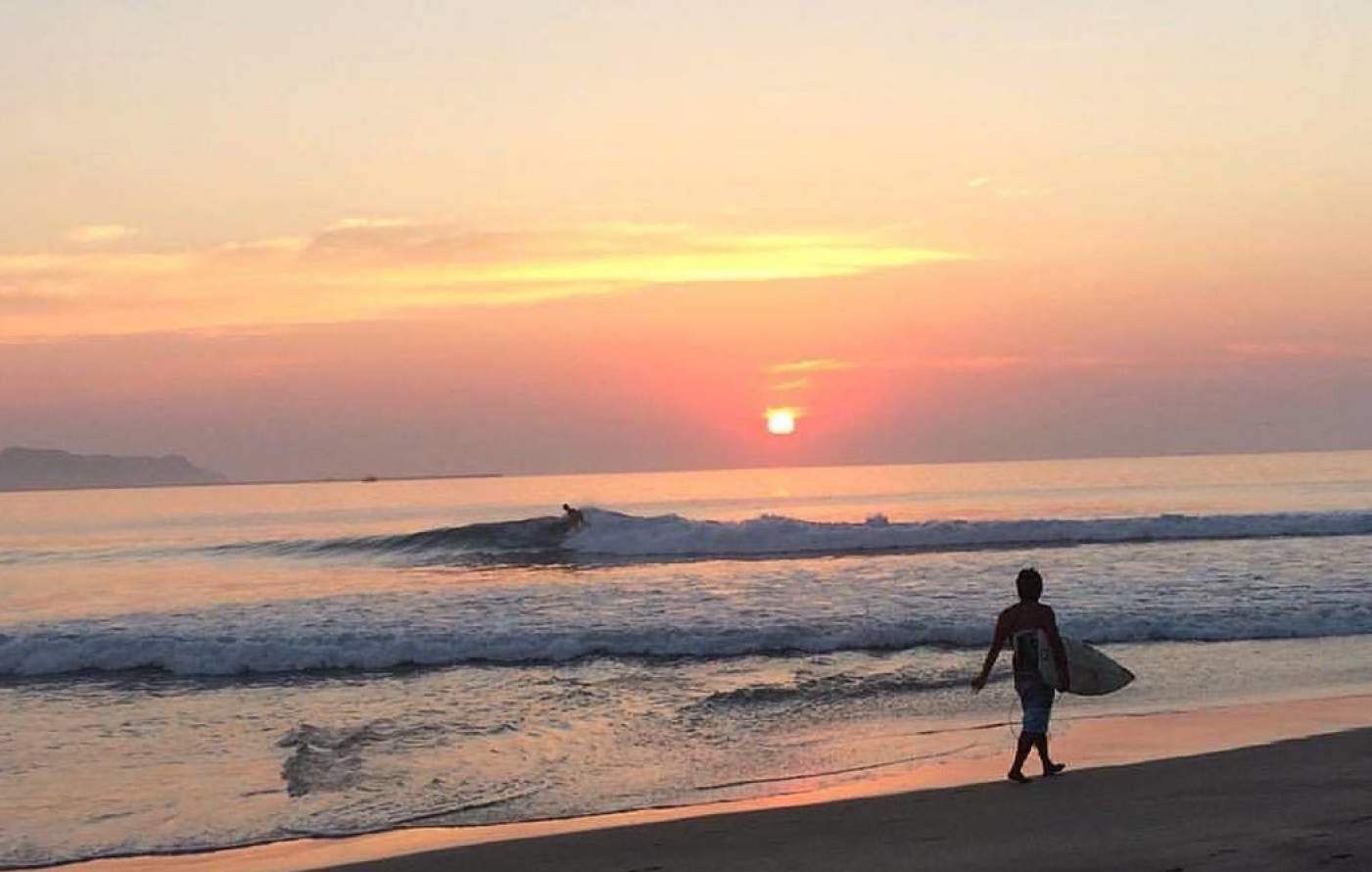 Sayulita has become a surf haven for beginners and long-boarders in the last few years, as the areas chilled lifestyle and super fun and easy to handle waves become well-known amongst the surfing community.
The consistent waist to chest-high swells is what makes the area so appealing as it provides the perfect canvas for longboarders to walk the nose and beginner surfers to get a grip of the fundamentals, without the consequences of Mexico's more revered breaks. Expect to surf yourself out with the leg-achingly long rides, before grabbing a post surf smoothie at one of the beachfront shacks.
Here is the best place to stay if you want to surf Sayulita: Petit Hotel Hafa


3. Cerritos, Los Cabos, Baja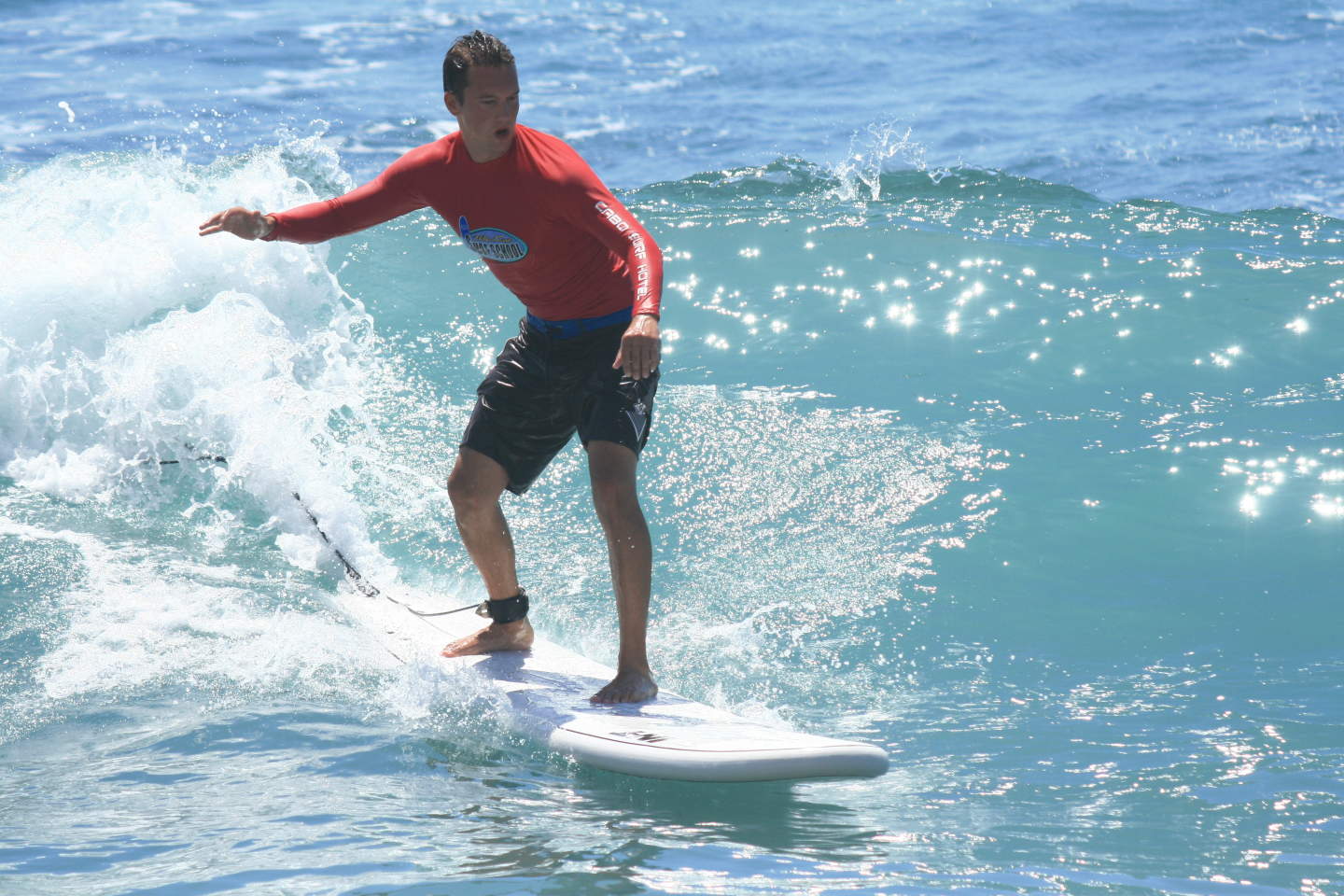 The user-friendly waves of Cerritos are found right at the bottom of Baja in Los Cabos, where the swell wraps around the headland, providing fun left and right walls that can go on for 150 metres.
The spot works at all stages of the tide, so is the perfect place to spend the whole day on your Mexico surf holiday, as you can seek shelter under the palms and enjoy fresh seafood, fruit and juices to keep you fuelled up in between sessions.
Here is the best place to stay if you want to surf Cerritos: Cabo Hostel Cabo



4. Troncones, Manzanillo Bay, Guerrero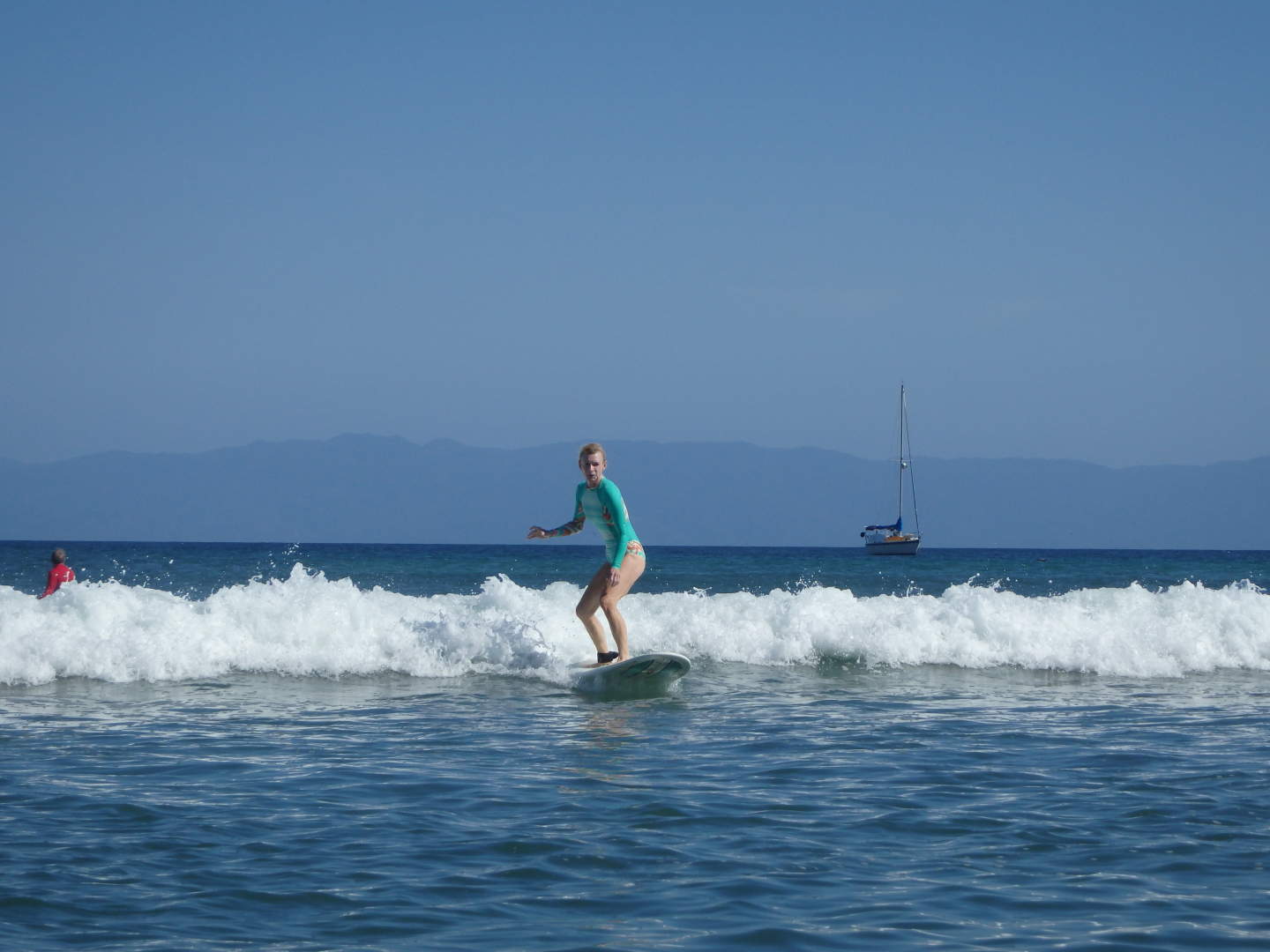 Whilst Guerrero is known for some of the best high-performance Mexico surfing spots, Troncones is known for having some of the best beginner surf beaches in Mexico that will see novice surfers excel on their surf holidays.
Whether you like left or rights doesn't matter, as the 3-mile stretch of sand will allow surfers to find their own peak that best suits their ability. What's even better is that there is a more advanced reef break at the south end of the beach which draws in the higher level of surfer, meaning you get to surf the sandbars to yourself!

Here is the best place to stay if you want to surf Troncones: Troncones Point Surf Hostel


5. San Agustinillo, Zipolite, Oaxaca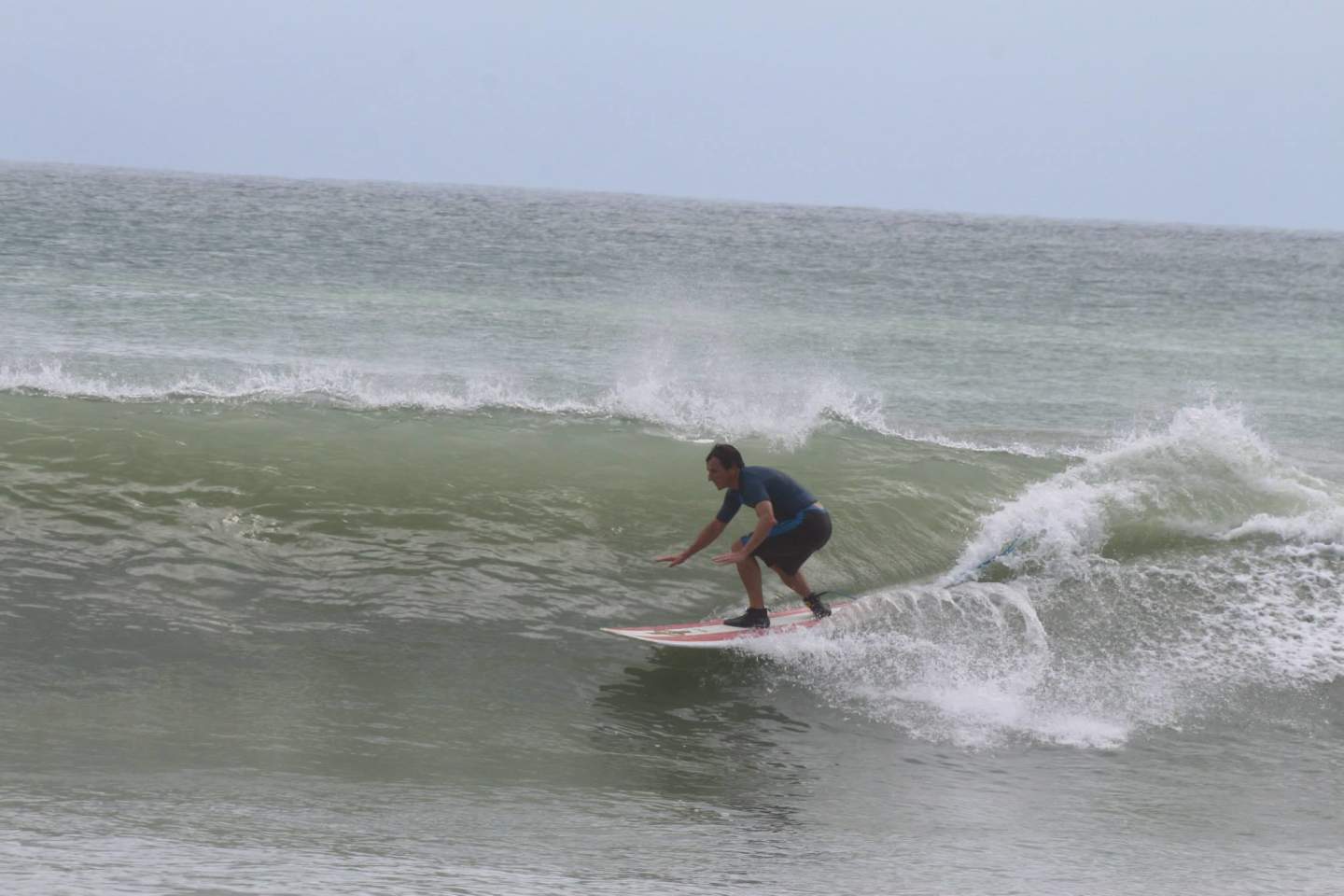 Just a short drive from downtown Puerto Escondido you'll find the area's biggest secret… San Agustinillo!
Whilst the focus of the surfing community has been drawn to the monstrous peaks of the Mexican Pipeline, San Agustinillo has quietly gone under the radar as a beginner surf paradise.
This picture postcard curved cove has gentle left and right waves that break onto golden sand and works at all stages of the tide. In between surfs you can relax in your hammock, sipping fresh coconut water before haggling that night's dinner from the local fisherman!

Here is the best place to stay if you want to surf San Agustinillo: Oasis Surf House


Photo by:
B Surfer Surf Villa
Photo by:
Lunazul Surf School
Photo by:
Cabo Surf Hotel & Spa