Learning to surf can be a daunting prospect, especially if you are from a colder country, where the thought of pulling on a thick wetsuit and jumping in icy waters can send even the most hardened of people back under their duvets. If the thought of warm, clear water and sunny beach days appeal to you, then you should head to some of the best beginner beaches in Lanzarote and stay at one of our
surf camps. Lanzarote
is a fantastic option if you want to learn how to surf as it's a year round destination thanks to some of the most reliable surf breaks in the world providing perfect waves for beginners.
Have a look at the 5 best beginner beaches in Lanzarote below and join us for your maiden surf adventure!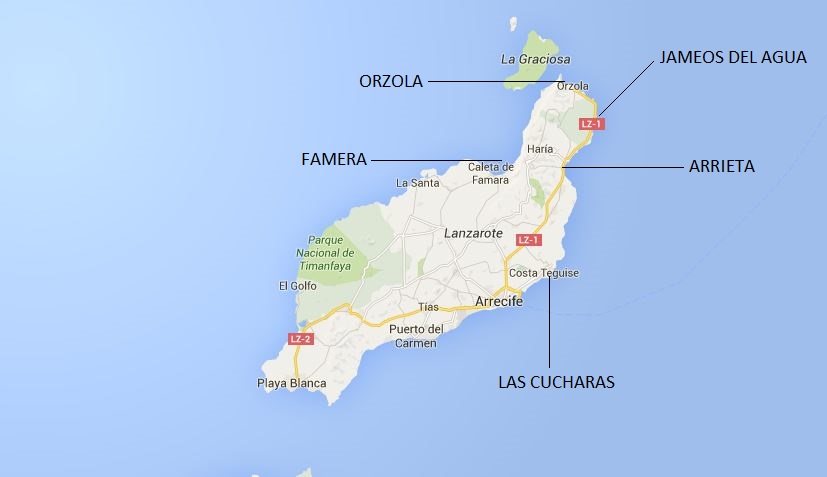 Orzola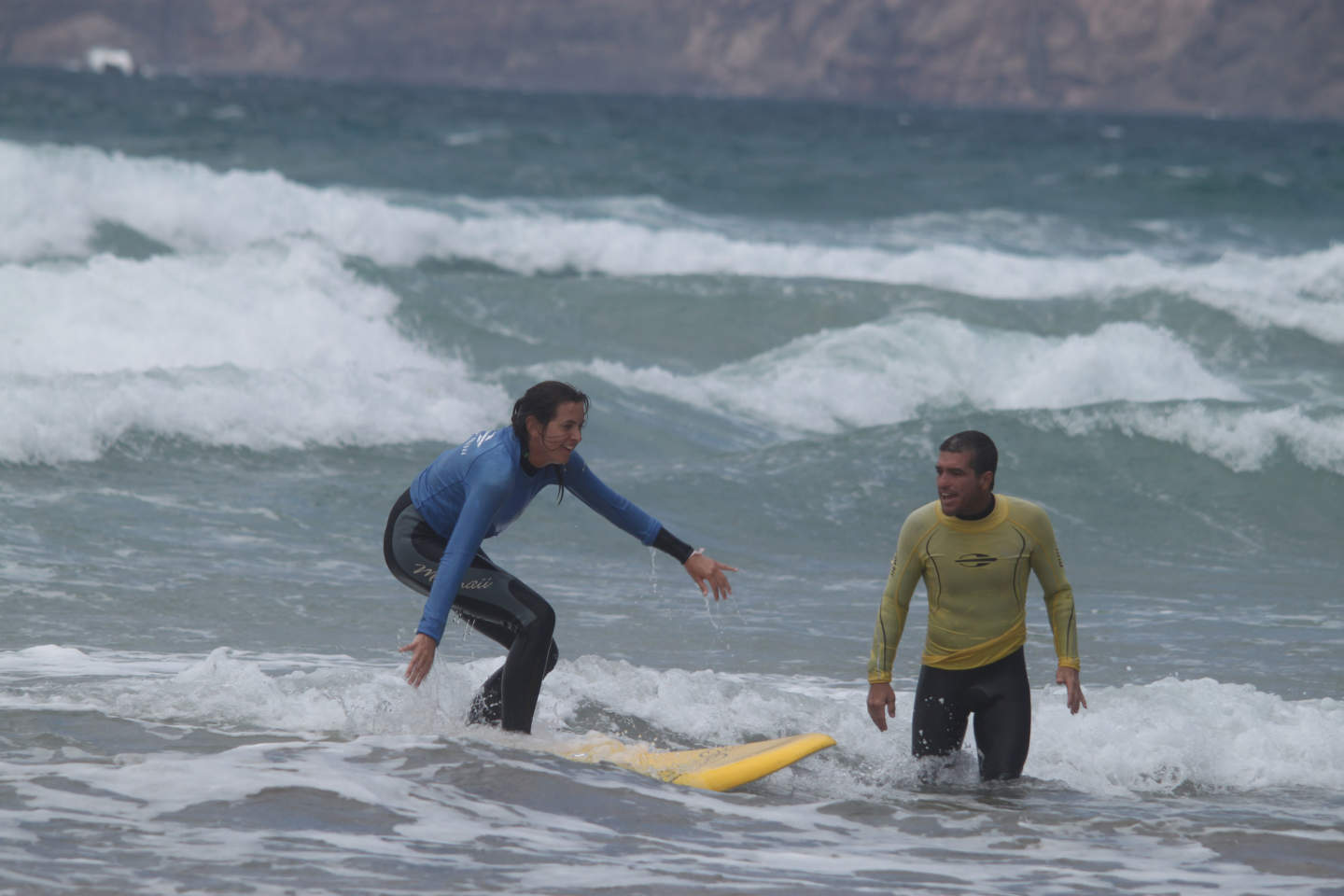 Situated at the northern tip of Lanzarote, this is one of our favourite beginner beaches in Lanzarote as it offers up perfect beach break waves with both lefts and rights providing the ideal platform for beginner surfers.
Waves start to form on an outer reef before they peel into the bay and lap up on the white sand, giving new surfers the chance to practice the basics before the ride ends.

Where to Surf & Stay: Zoopark Famara

Jameos Del Agua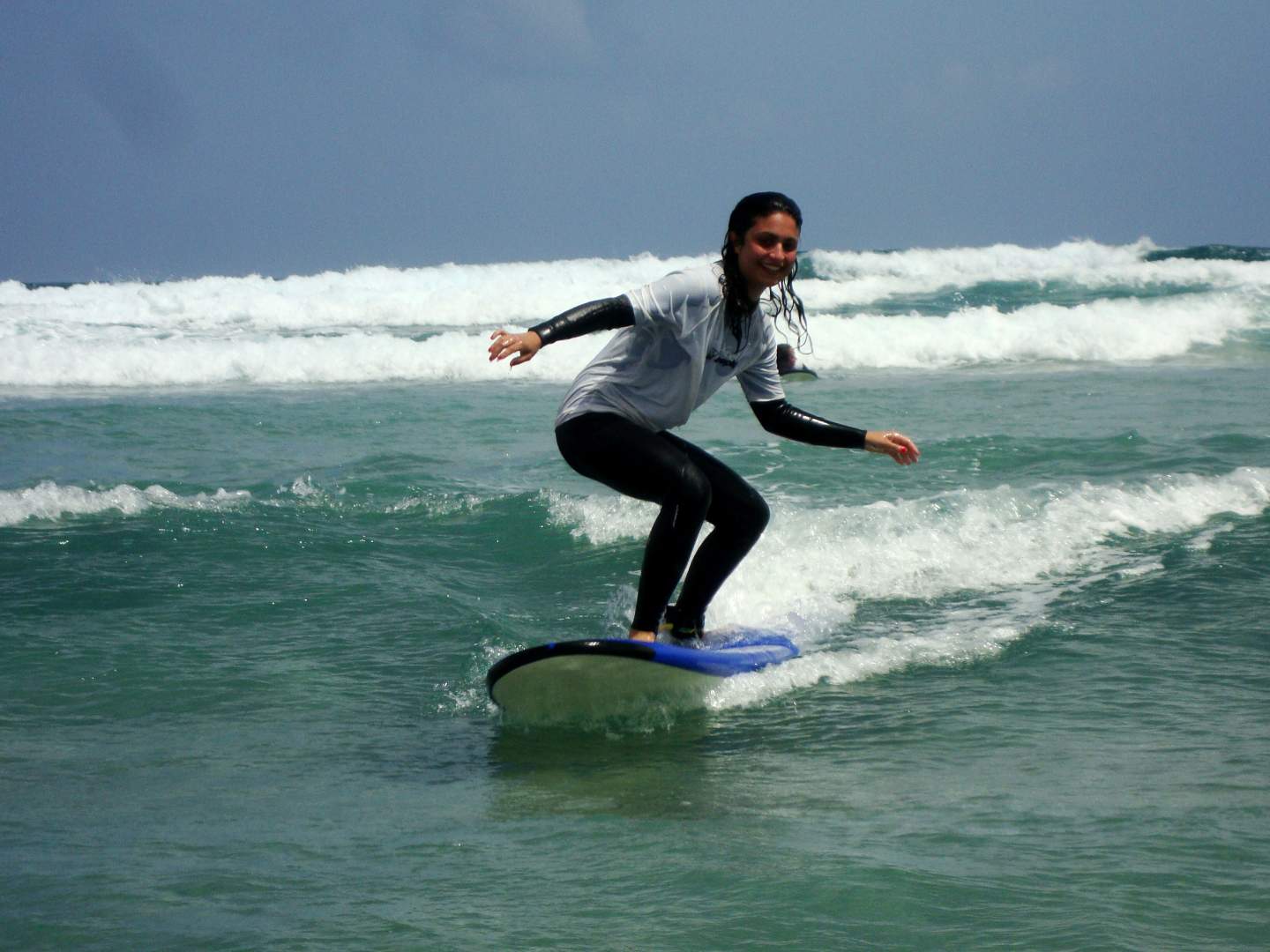 Impressive left hander that breaks over a small patch of volcanic reef and sand, offering two sections for new surfers to practice on.
It's not just the turquoise Atlantic waters that make this wave special; on the right day this spot can produce some of the longest waves on the island.
Where to Surf & Stay: Ocean Glory Eco Casita

Arrieta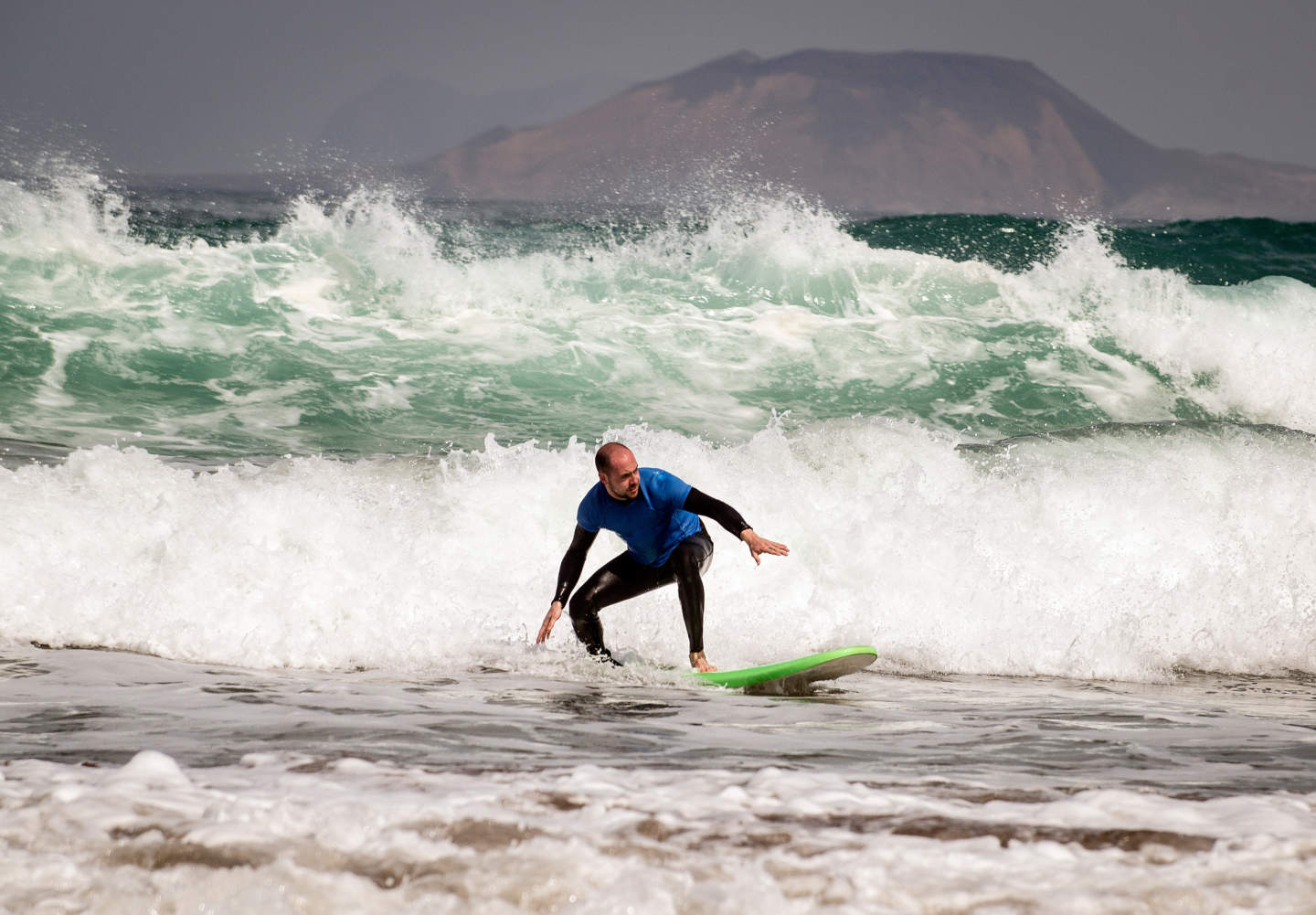 The perfect place to while away the day with plenty of restaurants and bars lining the beach as well as beach volleyball and football areas for a little fun in between the waves.
The wave itself is a fun beach break that offers a little bit more power than the other beaches, with both left and right handers scattered along this popular beach.
Where to Surf & Stay: Red Star Surf & Yoga Camp


Las Cucharas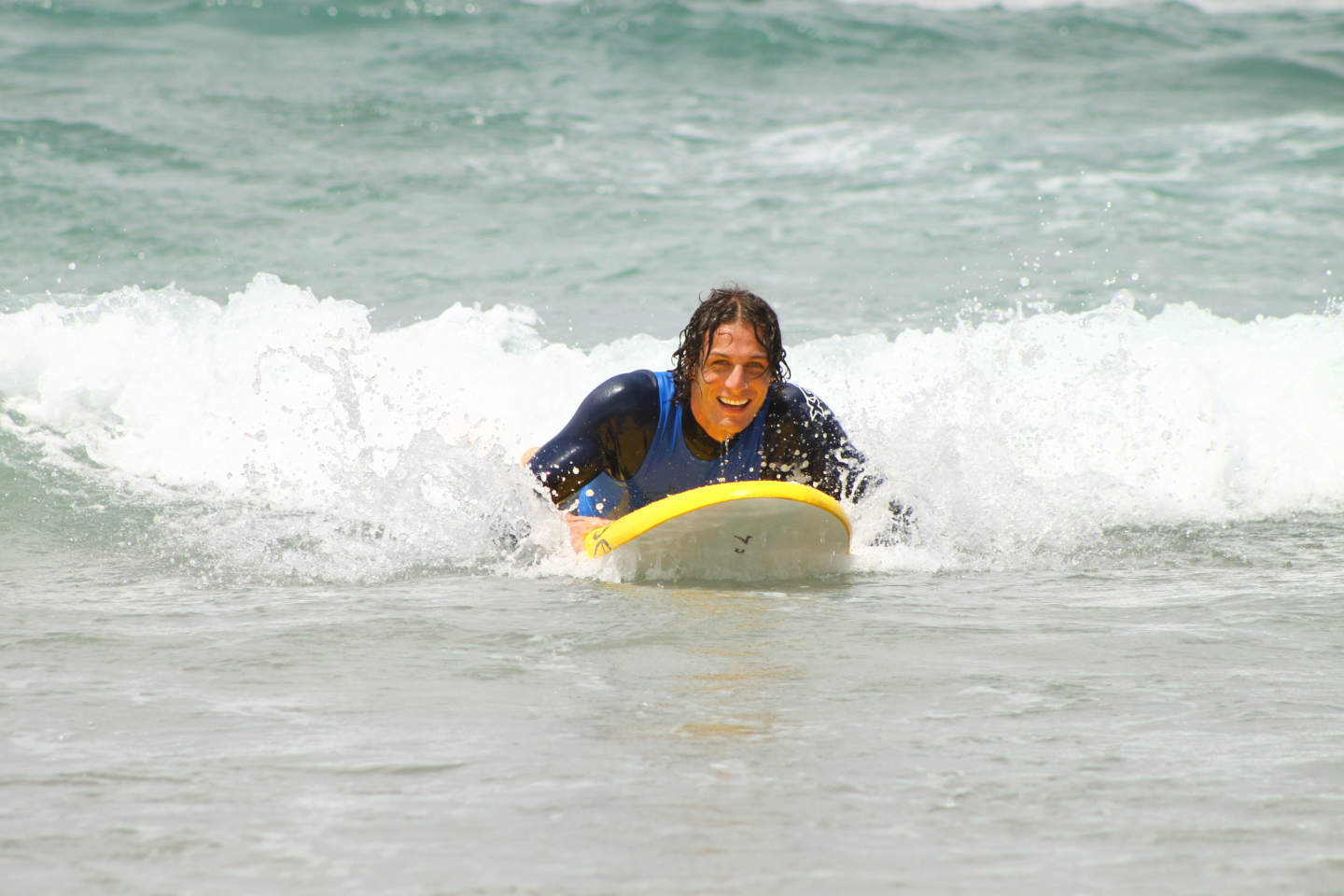 Mostly a sand bottomed break, and depending on the sea currents, the odd patch of lava reef. The wave itself is a left hand wall that on its day can produce rides that top 100m which work best at around waist to head high, ideal for beginner surfers as it doesn't get too big.
Where to Surf & Stay: Lanzarotekite Surf House

Famara
This one-of-a-kind beach is a true beauty that is framed by the beautiful Risco Mountain which makes for a one-of-a-kind surfing experience.
The beach itself offers an abundant amount of peaks that offer short punchy left and rights as well as longer walls depending on the sand banks.
Where to Surf & Stay: Oasis Surf House
Other articles you may also want to read:
What are the waves like in Lanzarote?
Lanzarote surf beaches


Photo by: Zoopark Famara
Photo by: Famara beach Apartment
Photo by: Red Star Surf Camp and Yoga
Photo by: Lanzarote Kite