Instagram is the social media of choice for most surfers and surf photographers. Here are some of our current favourite accounts to follow...
1.
@clarklittle
(Clark Little) - The most infamous instagram photographer. Known for his beautiful pictures and videos of the local shore breaks around Oahu, a must-follow if you are interested in surfing or photography!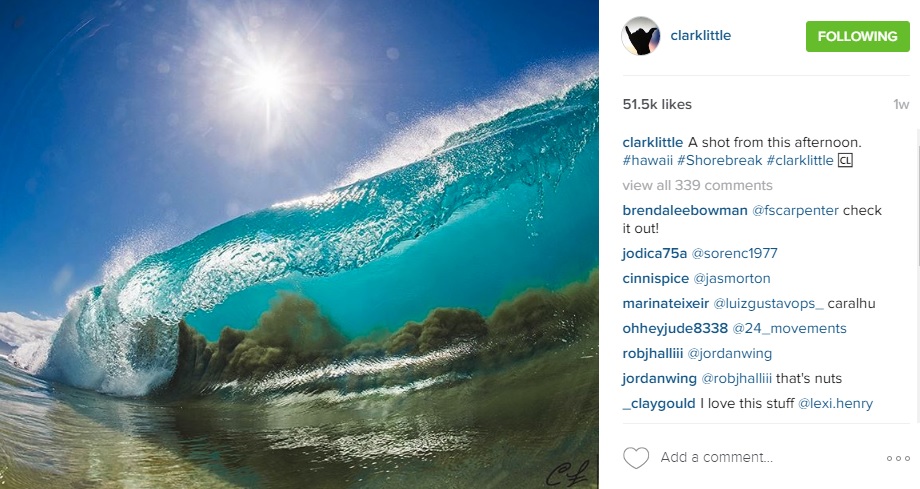 2.
@kellyslater
(Kelly Slater) - You can't make a list to do with surfing without mentioning the King of surfing himself. Kelly's instagram of course features some amazing photography of world-class surfing but also gives an interesting insight into his life.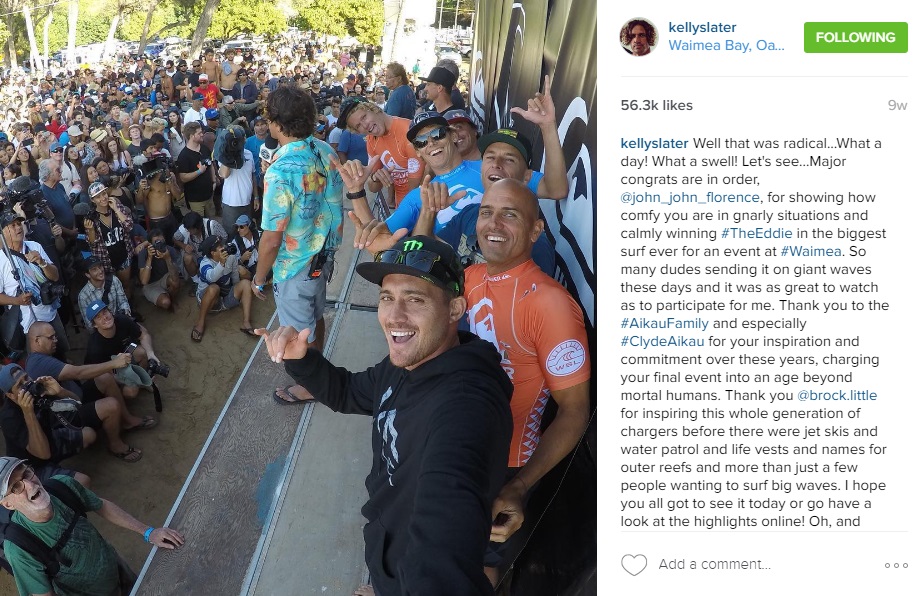 3.
@surfholidaysdotcom
(that's us!) - we post daily photos of our best accommodation options and of the surf in the areas we are in.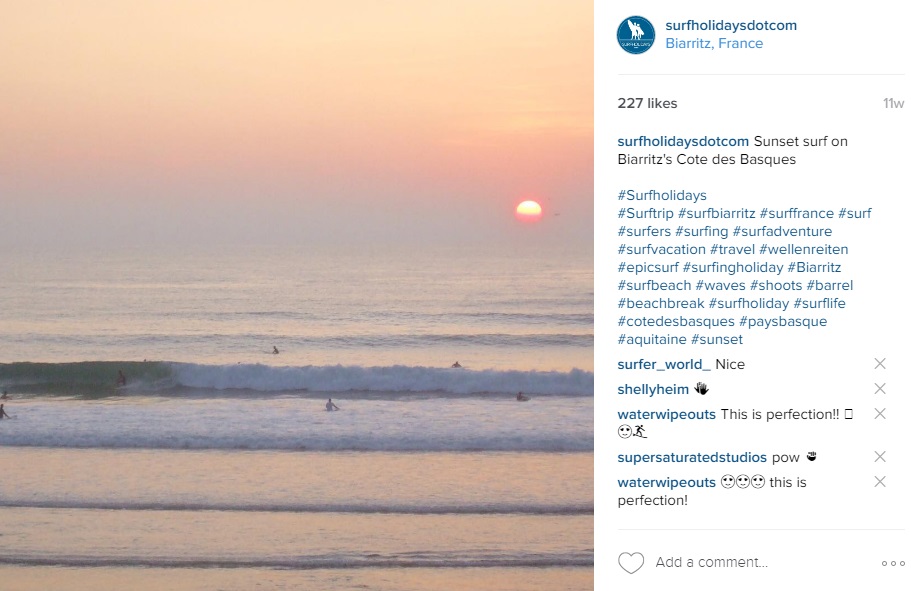 4.
@rissmoore10
(Carissa Moore) - Carrisa Moore is arguably one of the best women surfers out there at the moment after her winning the WSL world title last year, her Instagram is full of outstanding surfing and random pictures of her travels.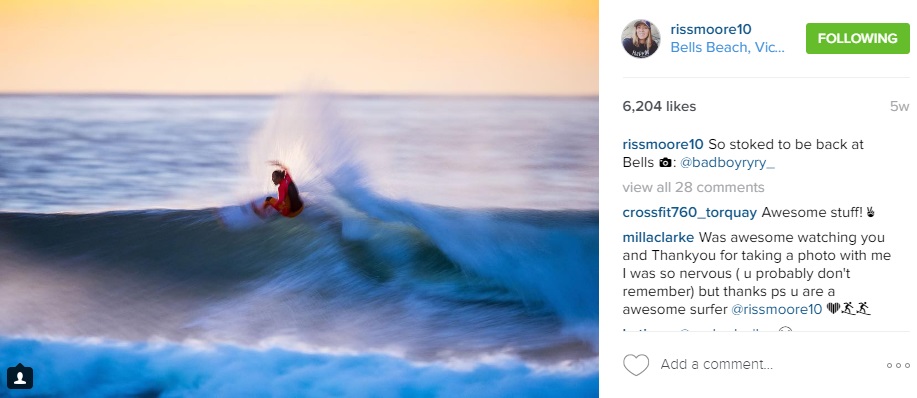 5.
@kook_of_the_day
- By far the funniest surf related Instagram accounts out there. This account exposes the kooks of the world with hilarious pictures and hilarious captions.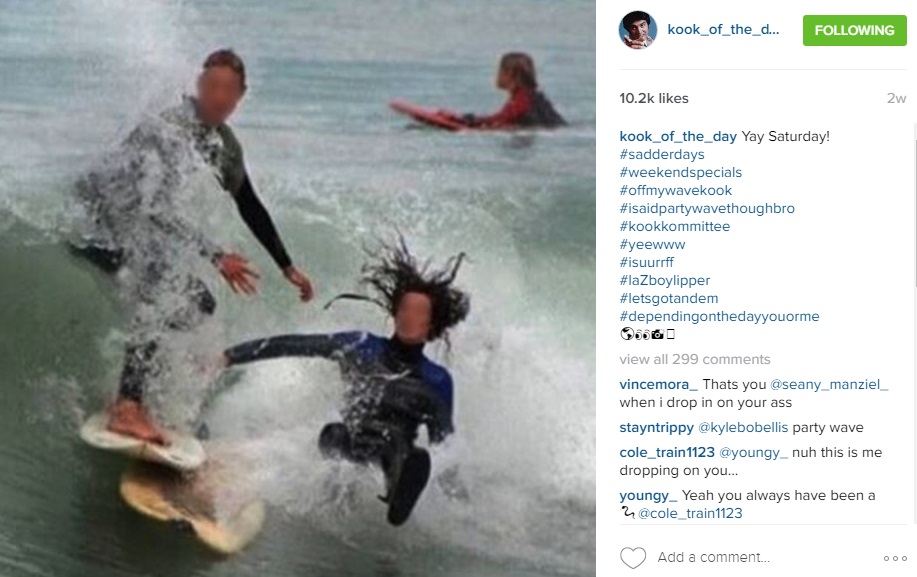 6.
@ricarbravo
(Ricardo Bravo) - One of Portugal's top surf photographers. You will be wanting the book your
surf holiday to Portugal
after having a look through it!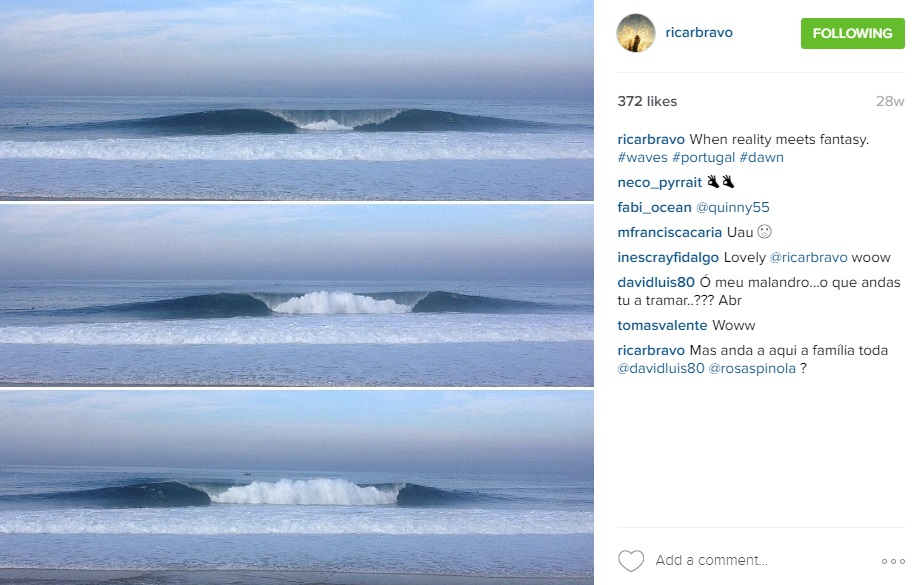 7.
@morganmaasen
(Morgan Maasen) Morgan Maasen is a very talented photographer, anything from surfing to landscapes he does it perfectly. Definitely give his profile a look if you are into flawless photography!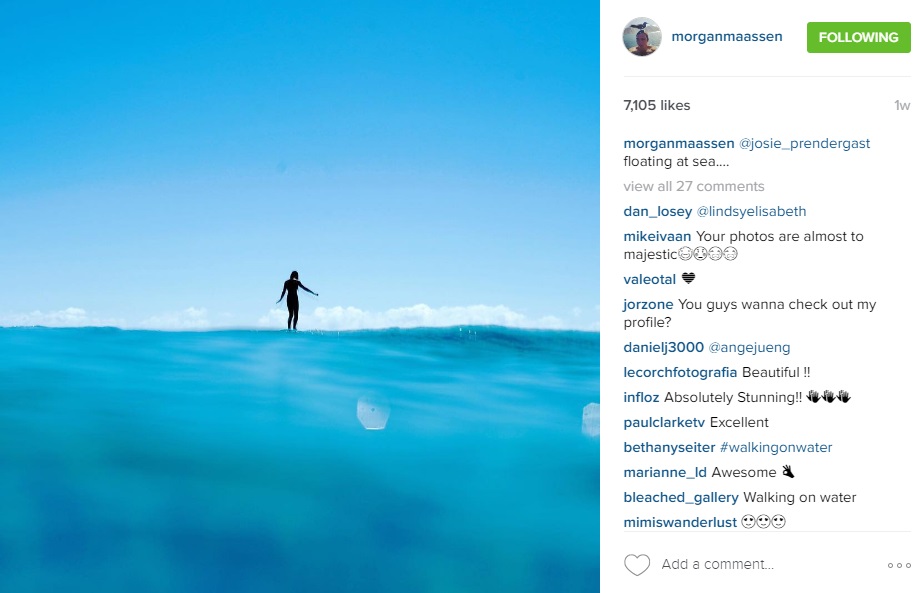 8.
@julianwilson
- (Julian Wilson) - Julian Wilson is an insanely good surfer. Julian's Instagram is one of our favourites because of the crazy videos and sequences he posts, from mental aerial moves to powerful turns.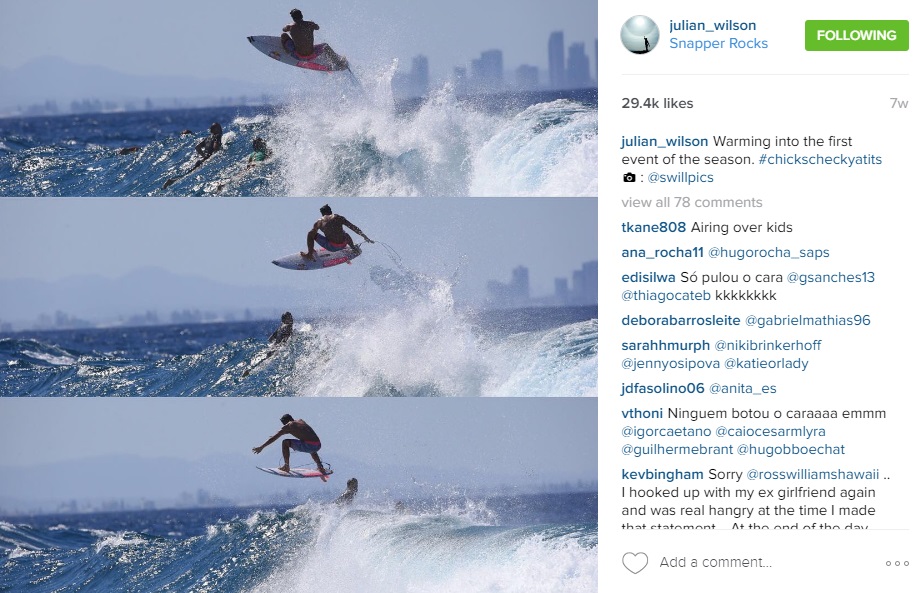 9.
@surfaroundireland
- The idea is in the name, if you are interested in the amazing surf spots around Ireland then give this account a follow.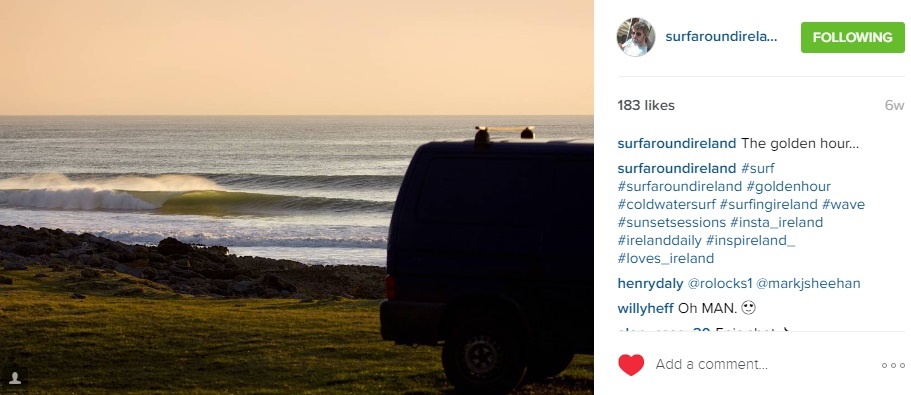 10.
@benjibrand
(Benji Brand) - Benji Brand has an incredible Instagram. He is currently travelling the world surfing the best waves out there and documenting it all. Famous for his ridiculously long barrel at Skeleton Bay last year. Try not to get too jealous when looking through his instagram!