Fast forward 12 months and we have just completed our 2nd Surf Summit in Ericeira ahead of Web Summit 2017 in Lisbon.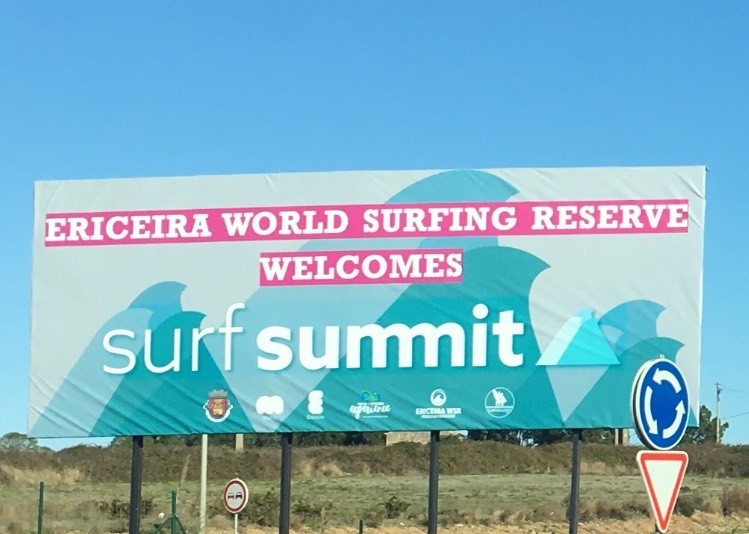 Billboard welcoming everyone to Ericeira for Surf Summit 2017
This is the 2nd year, the
Web Summit Group
- home of the largest tech conference in the World - has asked us to design a weekend of action for 200 Web Summit attendees ahead of the Web Summit (6th Nov - 9th Nov).
The event kicked off on the 4th November with two days of the following activities: Surf, Mountain Biking, Yoga, Hiking, SUP and Photography.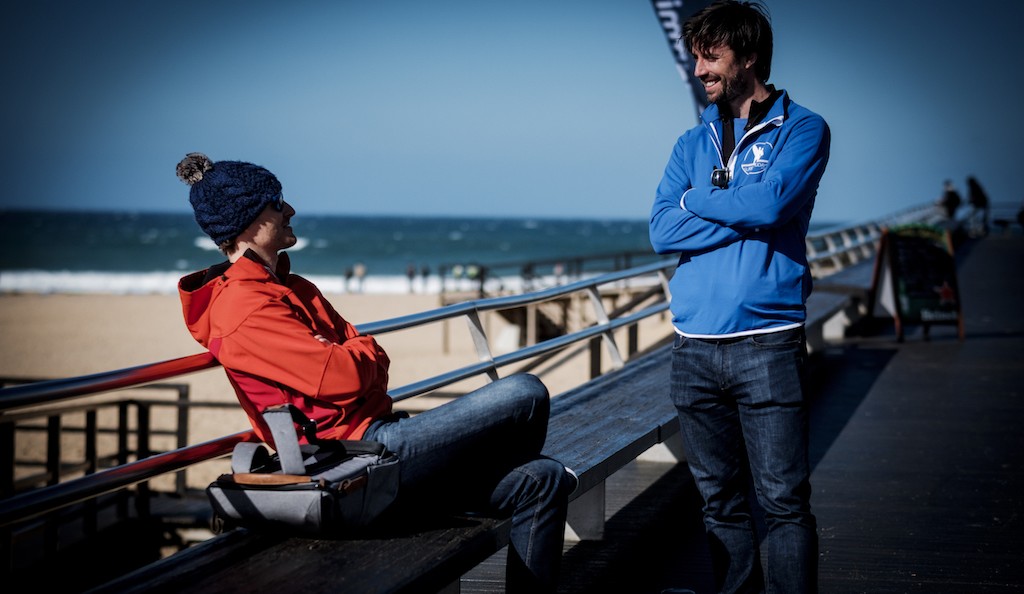 Web Summit founder Paddy Cosgrave (red) and Surfholidays.com founder Nicky Kelly (blue)
This weekend is all about breaking the ice, having fun and hanging out with an intimate selection of people looking to network and surf ahead of the Web Summit in Lisbon with its expected 60,000 attendees.
Across the two days, everyone got to surf and complete two other activities and unlike 2016, we had lots of sun as temperatures hit close to 22 degrees over the two days.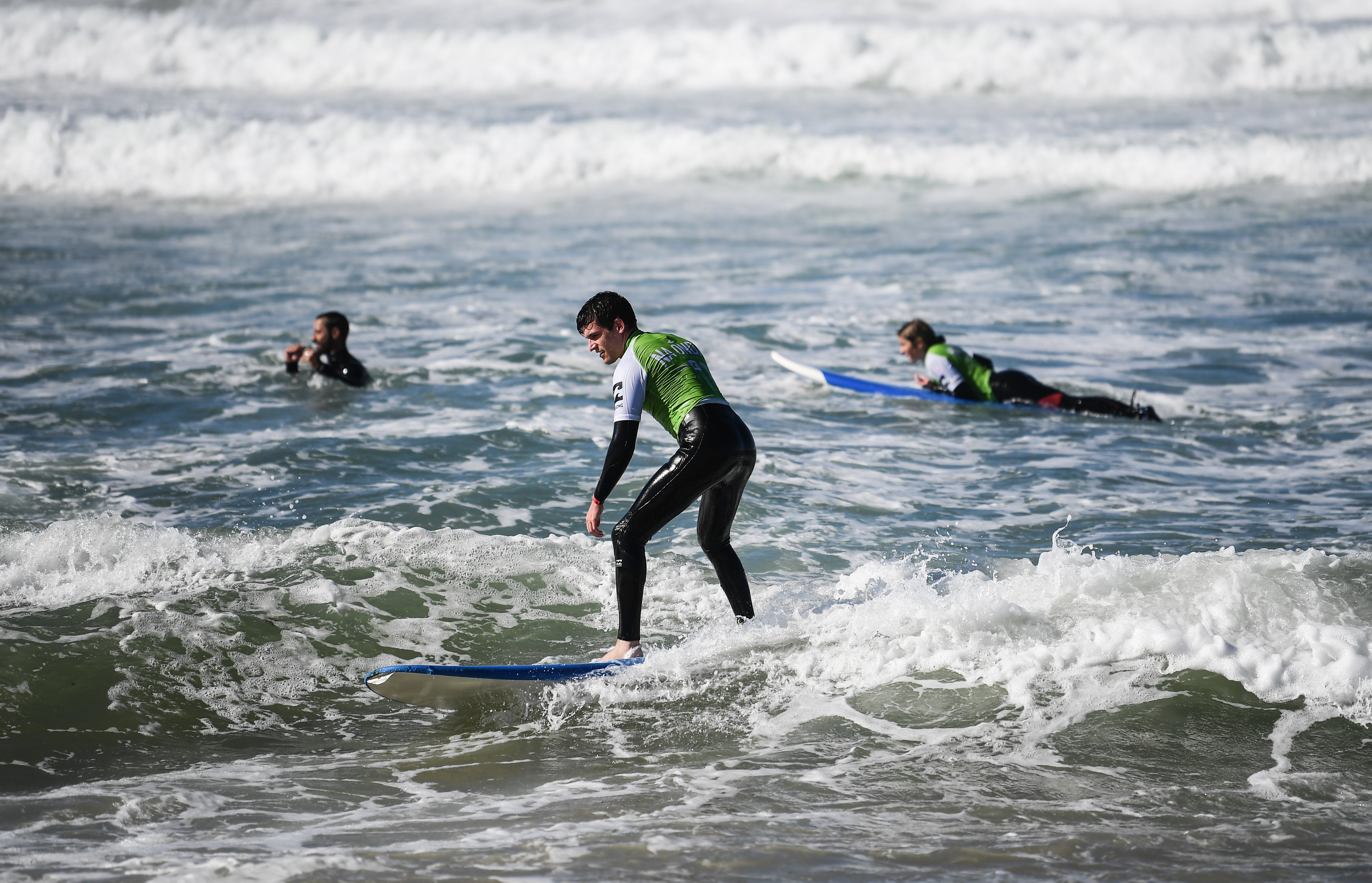 The weekend introduced tech enthusiasts from the start-up world to the beauty of Ericeira.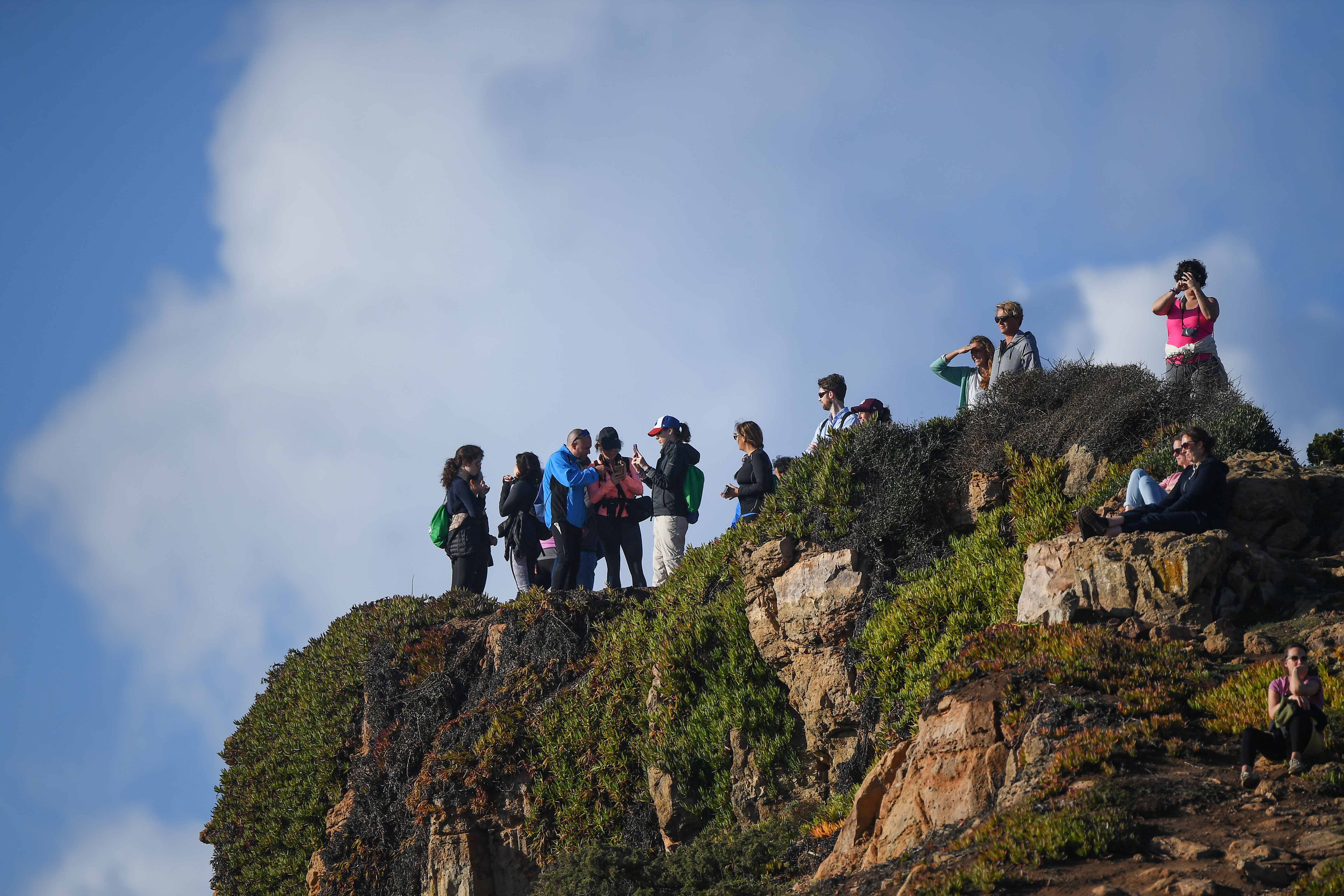 Hiking across the World Surfing Reserve, looking down on Coxos, the world famous surf break.

All the activities centred around Foz do Lizandro beach - one of Portugal's best beginner beaches - and its surrounding hills above which hosted the mountain biking. The hiking took place along the Ericeira's World Surf Reserve - 12 beaches dominated by rocky cliffs with beaches located in small bays - perfect photo opportunities for the hikers.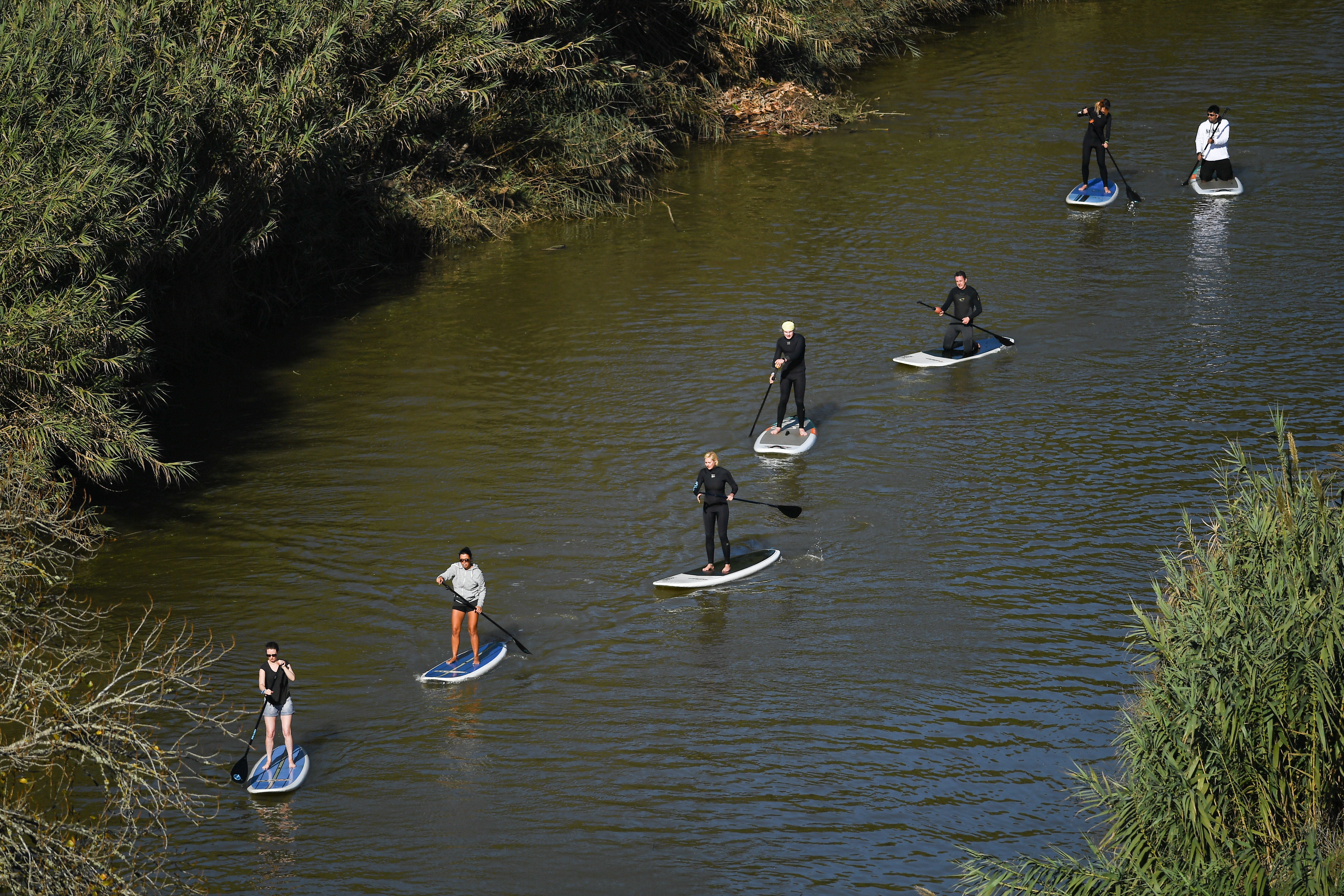 Whats SUP?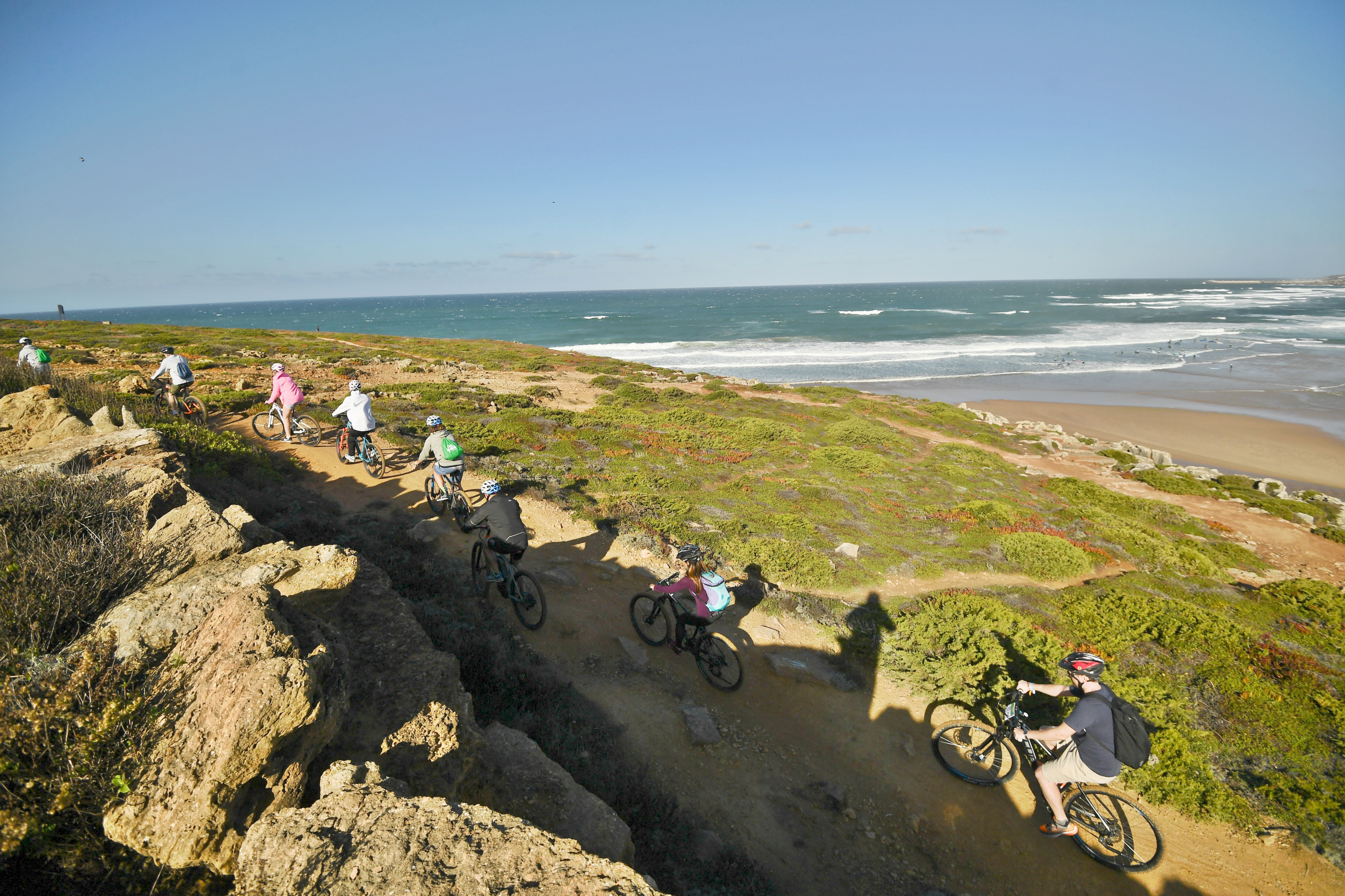 Biking across the hills overlooking Foz do Lizandro beach
On Saturday evening everyone had built up an appetite from their exertions that day so we walked into the old town where a handful of local restaurants catered for us as we got a chance to catch our breath and refuel!!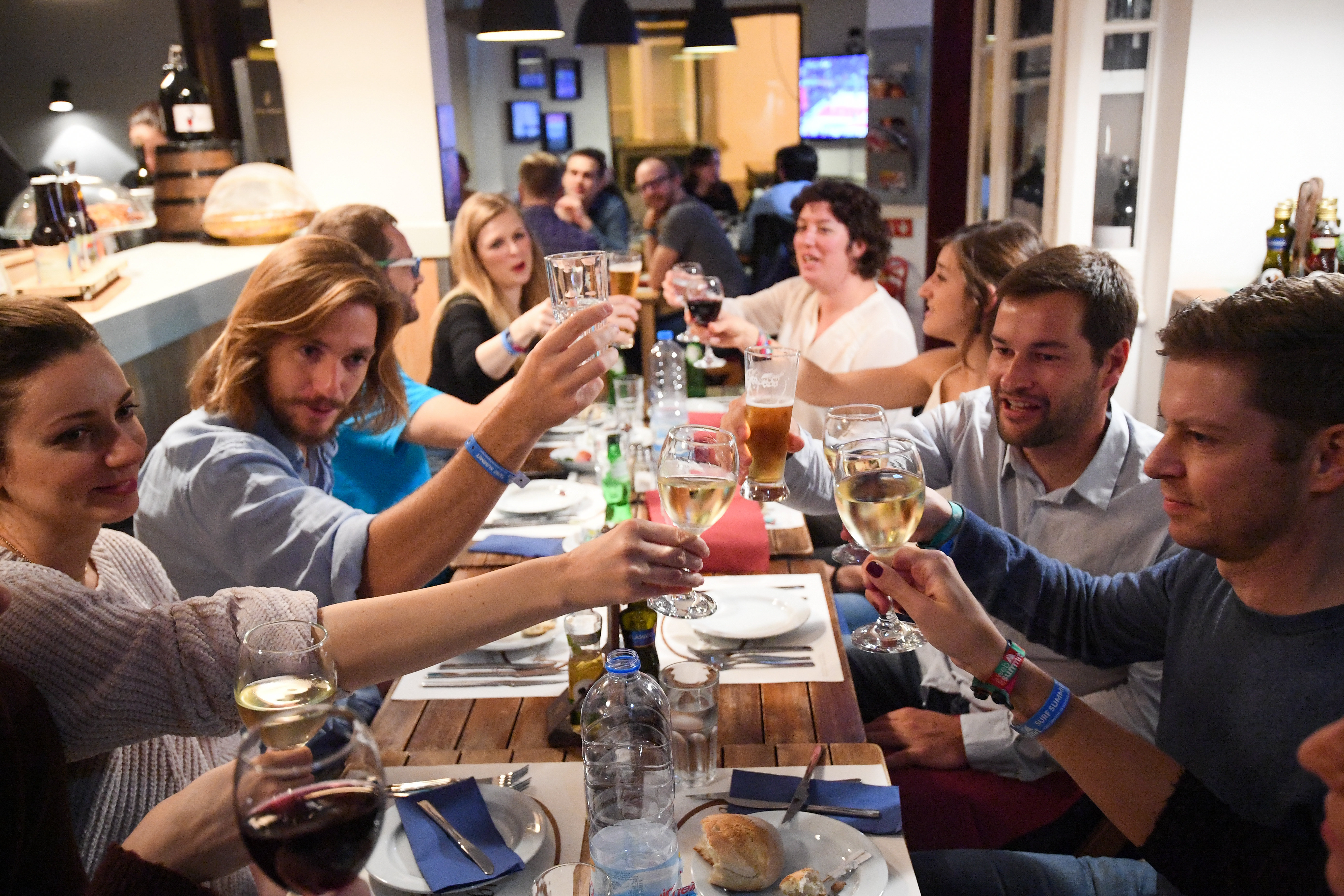 Cheers!
Once everyone had their fill it was a short stroll to the bars where we set up a street party until the small hours.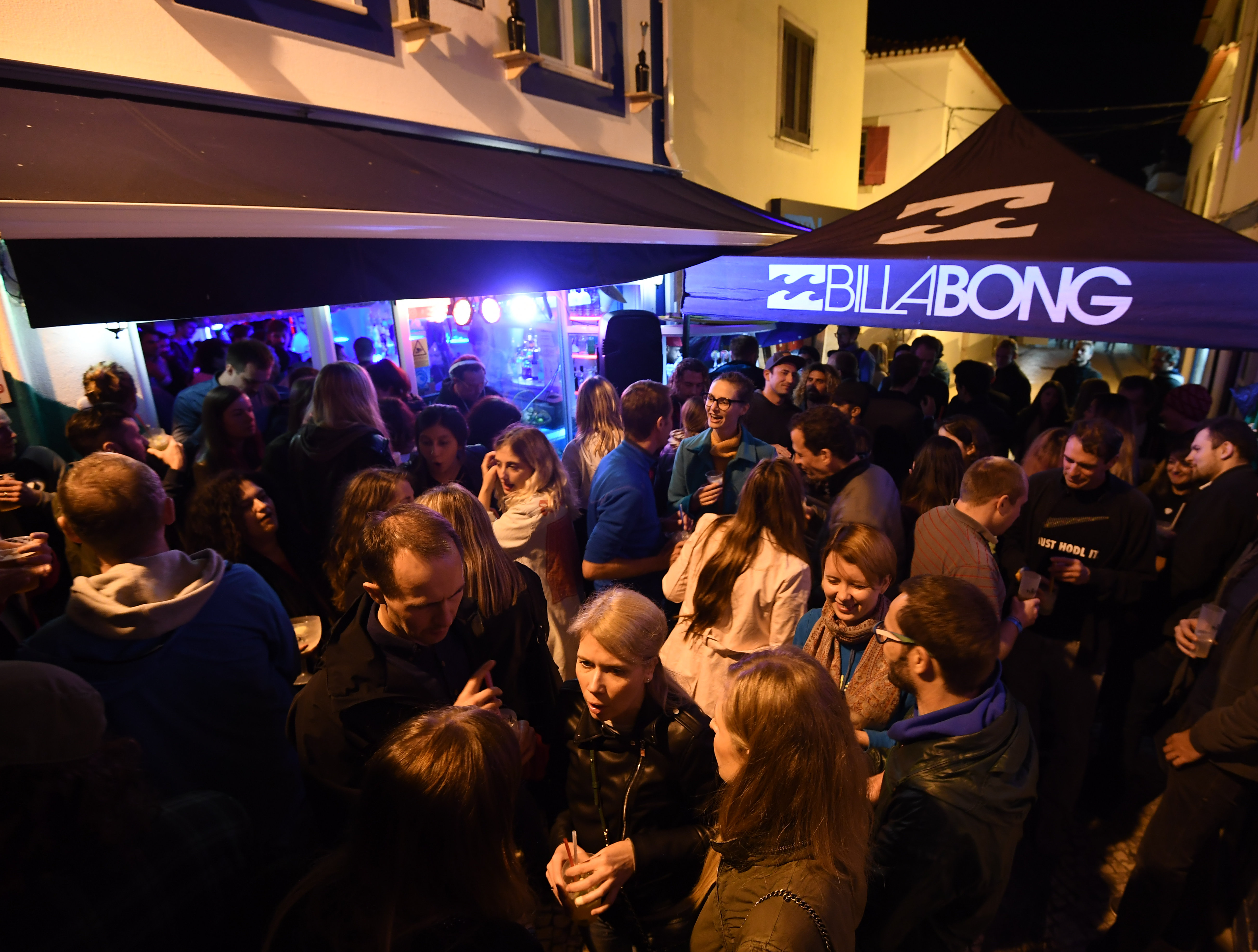 Sunday was more of the same with everyone doing their 2nd and 3rd activity, though the surfers had to get up a little earlier than expected to catch some great beginner waves.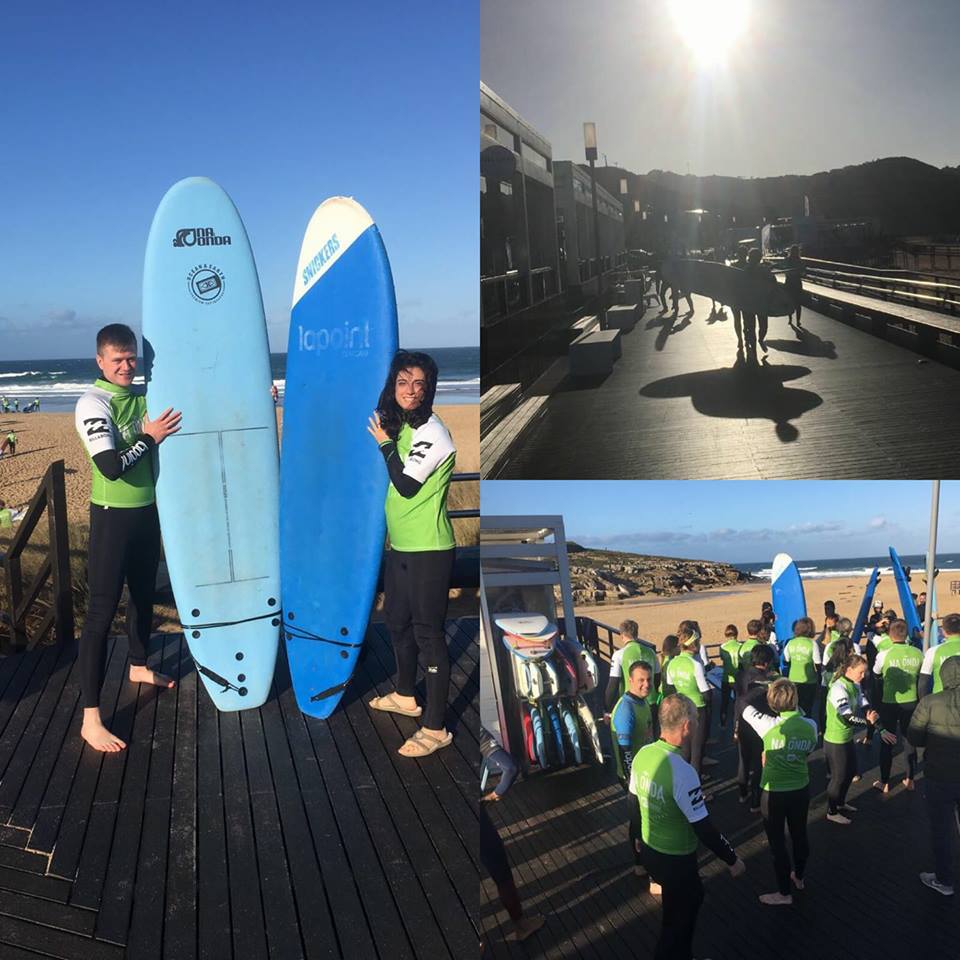 That night it was off to Ribeira d'Ilhas where we erected a grand marquee on the famous surf beach and we got to sample some delicious local gourmet offerings and refreshments produced in the region.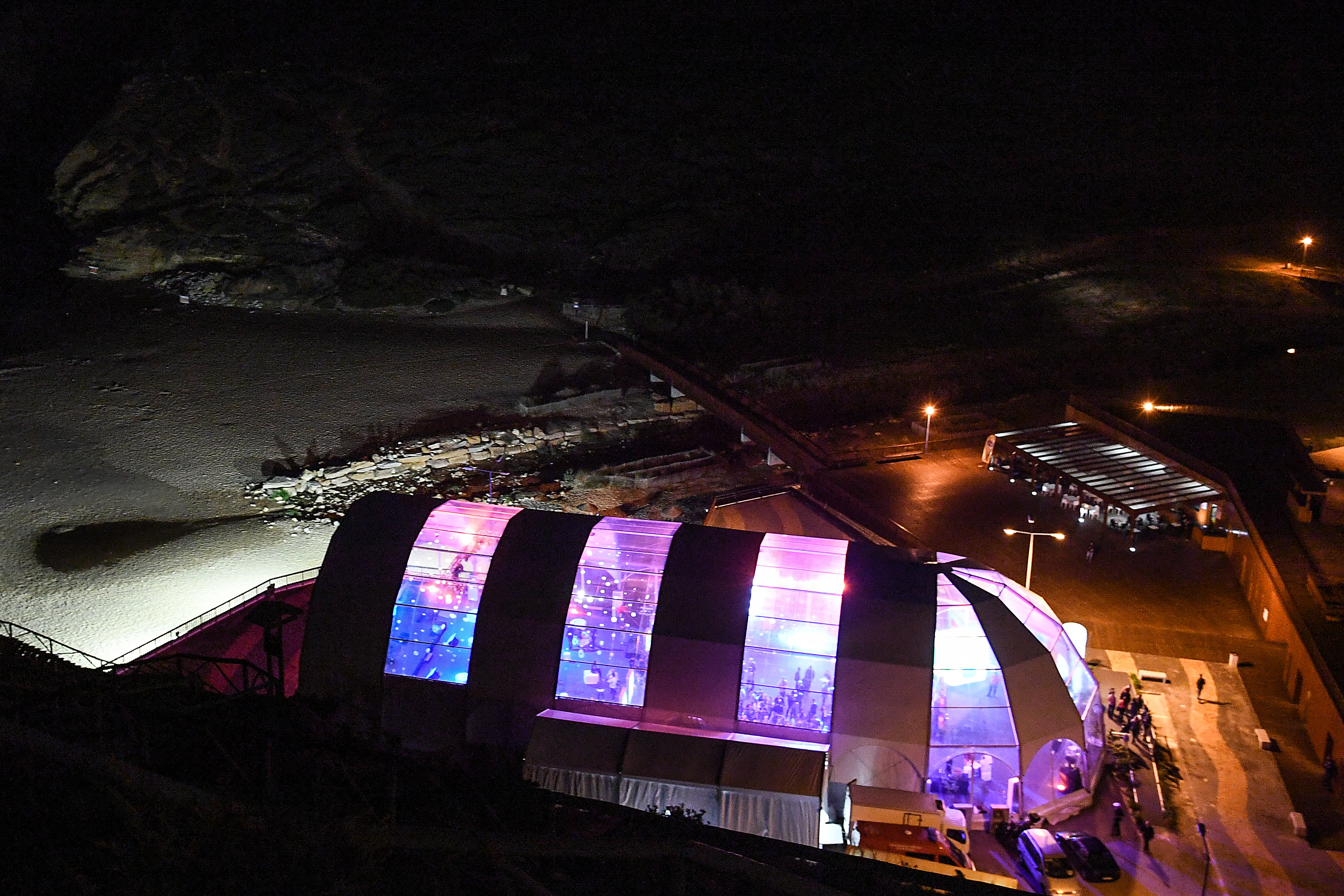 The marquee at Riberia d'llhas on Sunday night
We were also treated to the premiere screening of Ricardo Bravo's new film - Uma Vida Melhor (A Better Life). A short film that captures the life of Nuno Vitorino who was left quadriplegic following an accident in his early twenties.
This 8 minute film followed his life as he adapted to surfing as a way to overcome his accident.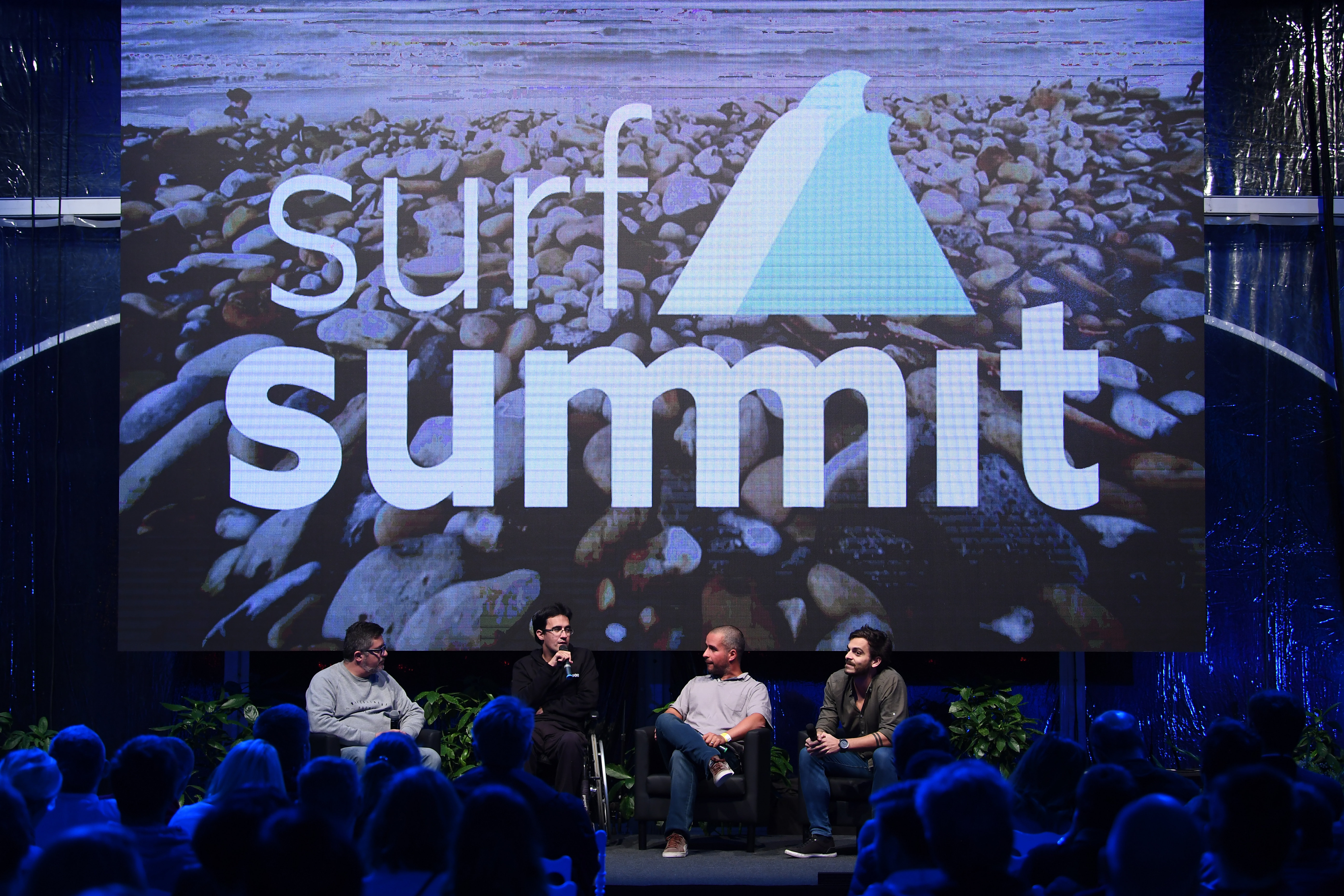 Nuno Vitorino, star of "Uma Vida Melhor" addressing the Surf Summit crowd


Once again Surf Summit 2017 came to a close in the small hours of Monday morning with everyone stoked at a great weekend they had ahead of Web Summit 2017. Bring on 2018!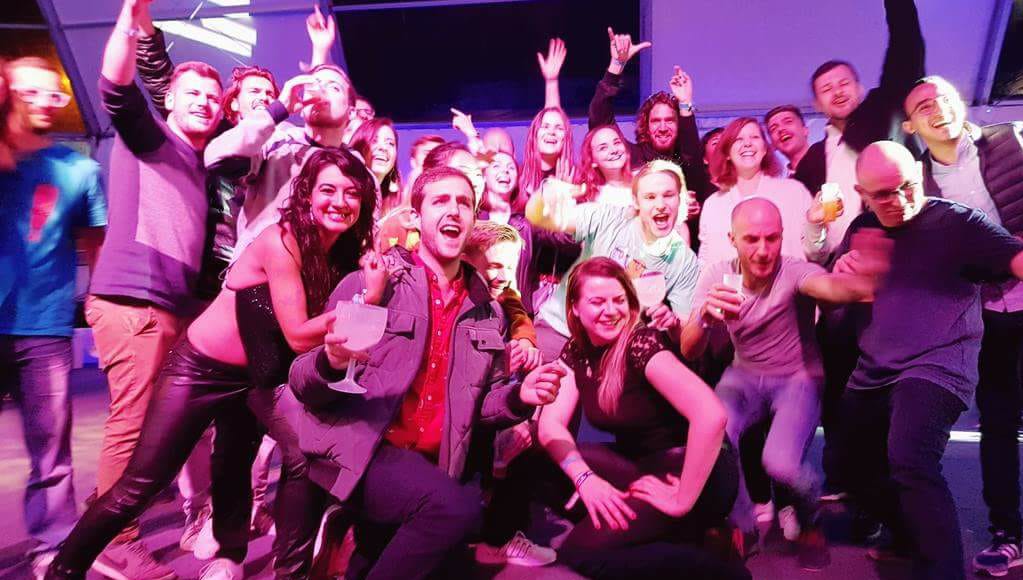 You can see more photos of the event in the
Surf Summit Facebook Group
Below is some video coverage of the weekend: