This year we were the production partner for Surf Summit 2016, an annual event that runs in conjunction with the
Web Summit
in Lisbon - now the largest tech conference in Europe. We were charged with producing an action packed event with enough down time to network and soak up the local surroundings.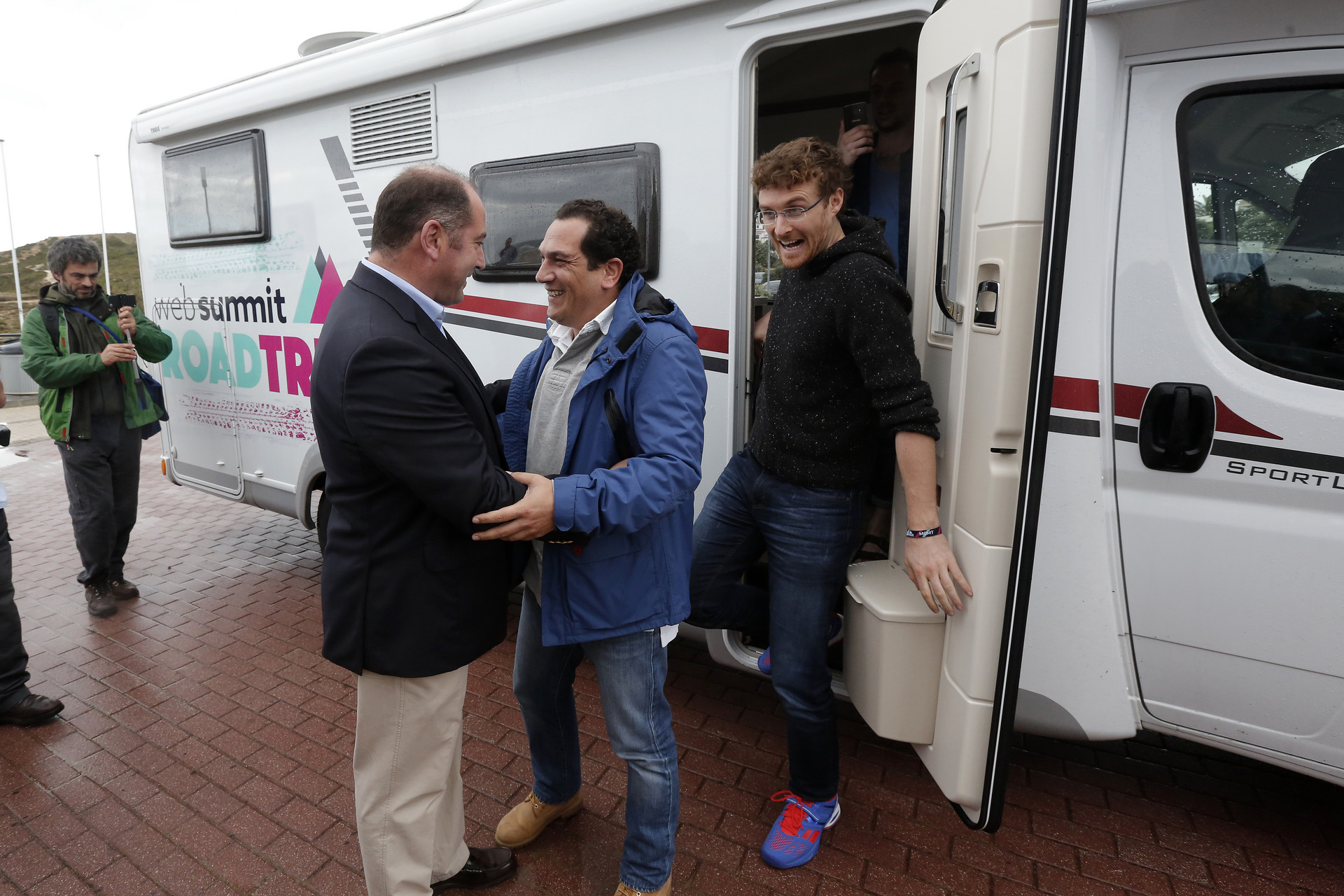 Web Summit founder Paddy Cosgrove arrives to meet Mayor of Mafra Helder Sousa Silva & Portuguese Secretary of State
João Vasconcelos
What better way to prepare for the Web Summit than to spend the weekend surfing, mountain biking and paddle boarding in Ericeira? Some came to network, others for team building and some just came to surf. All in all, Surf Summit 2016 was a resounding success.
(check out our group & team building page)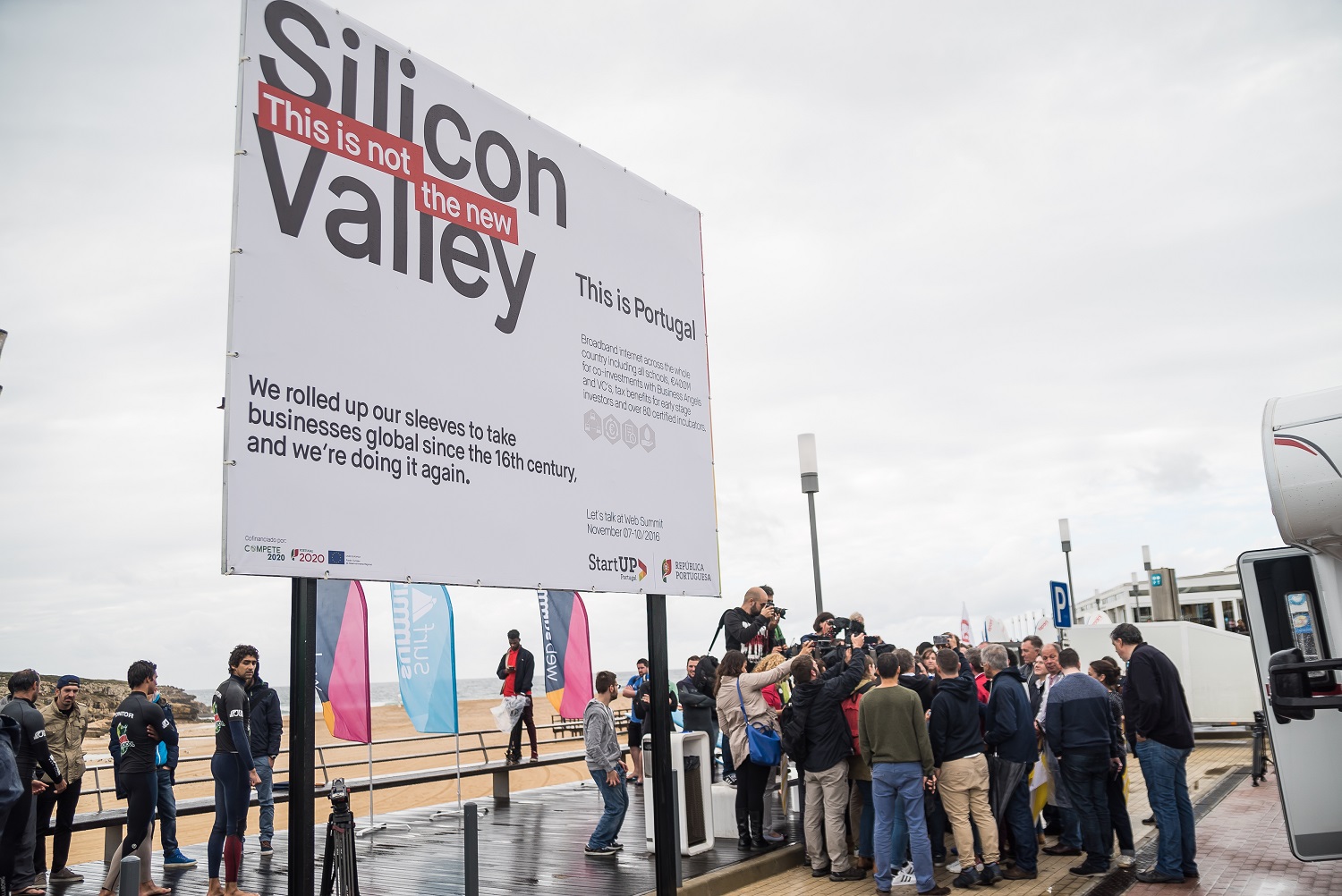 300 arrive in Ericeira for Surf Summit 2016
Working closely with Tobi from
Na Onda Surf School
, Susan & Miguel from the Camara Municipal de Mafra and James & Grace from
Web Summit we put together a packed weekend where tech enthusiasts and investors from the start up world got to taste the best that Ericeira has to offer.
Not only that, but they got to mix it up and meet some of the world's top surfers including local legend and national hero
Tiago Pires
, surfer, model and social media expert
Anastasia Ashley
, England's high profile big wave surfer
Andrew Cotton
and the North Shore's very own, now the adopted son of Nazaré -
Garrett McNamara
.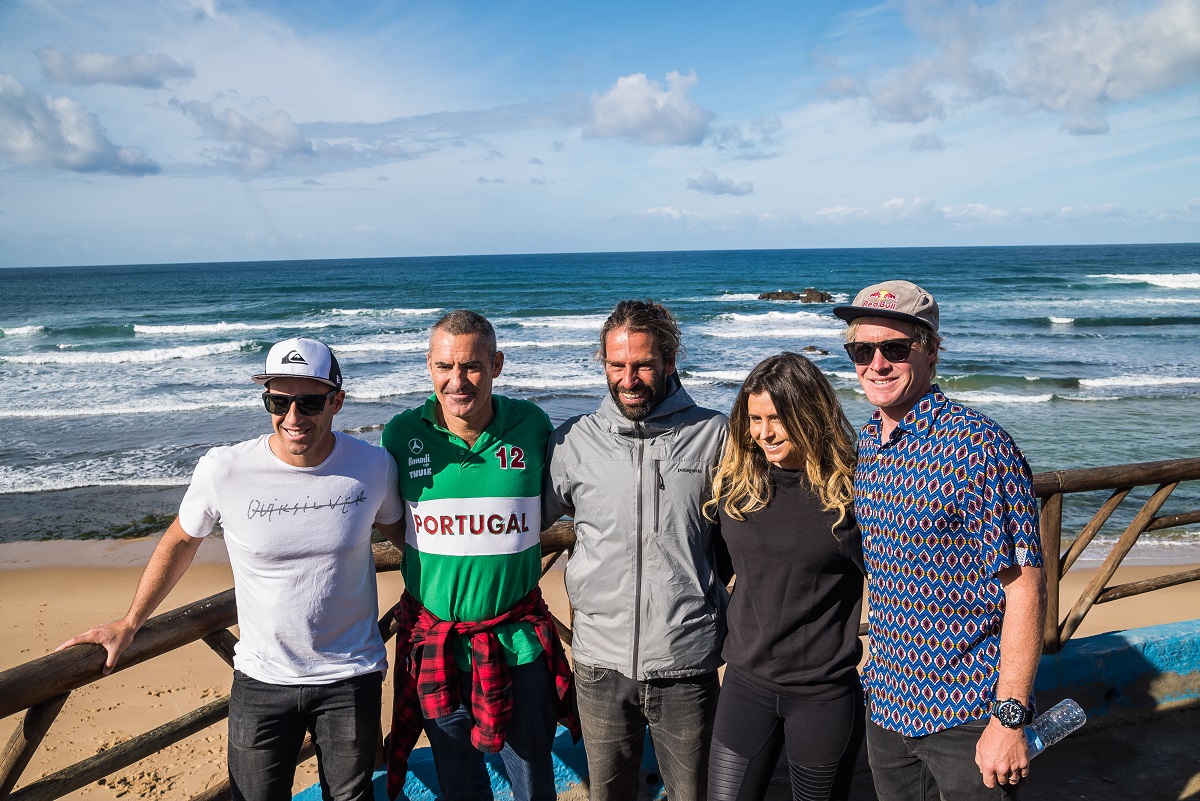 Tiago Pires, Garrett McNamara, Hugo Vau, Anastasia Ashley & Andrew Cotton


Few surfers have done more to raise the profile of surfing Portugal internationally than Tiago & Garrett and in tune with the 300 strong tech sector attendees the 4 Pro surfers were invited to a panel discussion where they cited the value of digital media in telling their story and pitting themselves against the biggest waves in the world.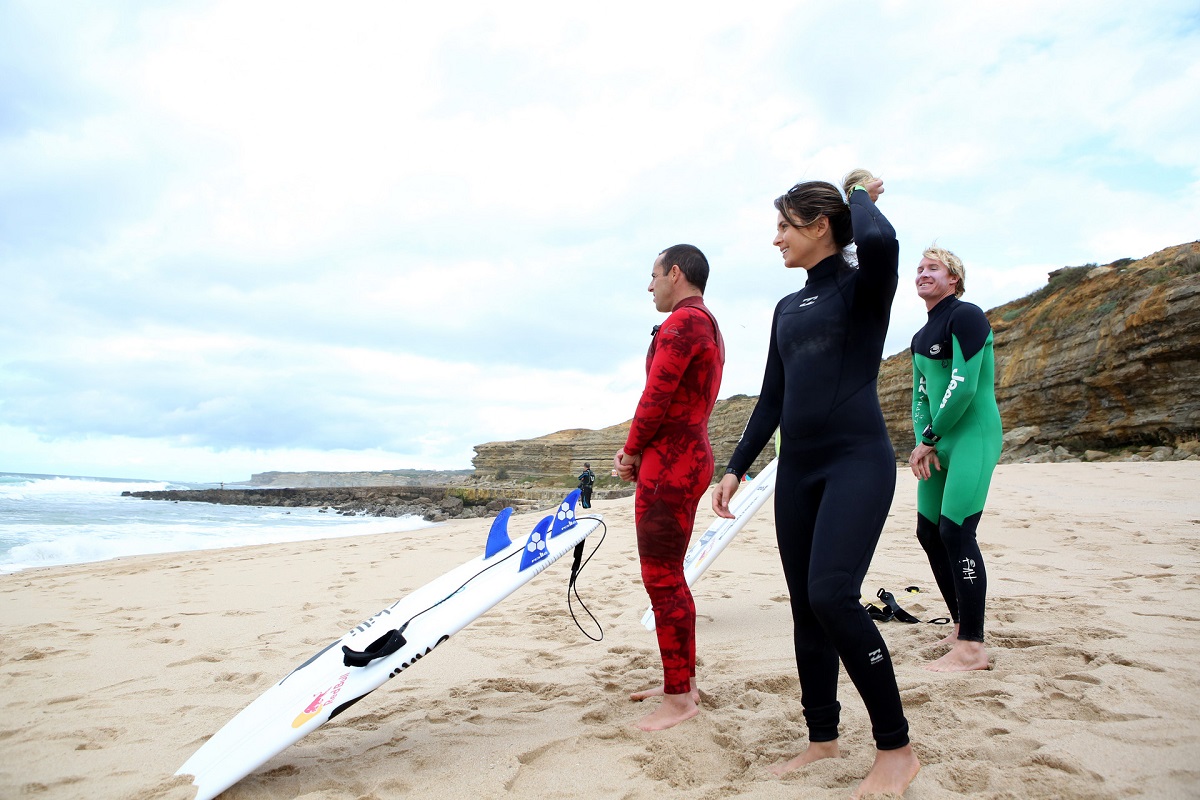 Suited up for surf - Tiago with Anastasia and Andrew ready for waves


Surfing in Ericeira
In breaking with tradition, this time the Surf Summit preceded Web Summit, running from Saturday 5th to Monday 7th. The Web Summit itself took place in Lisbon's Meo Arena from the 7th to the 10th, where 50,000 of the world's top tech entrepreneurs, founders and investors were gathering.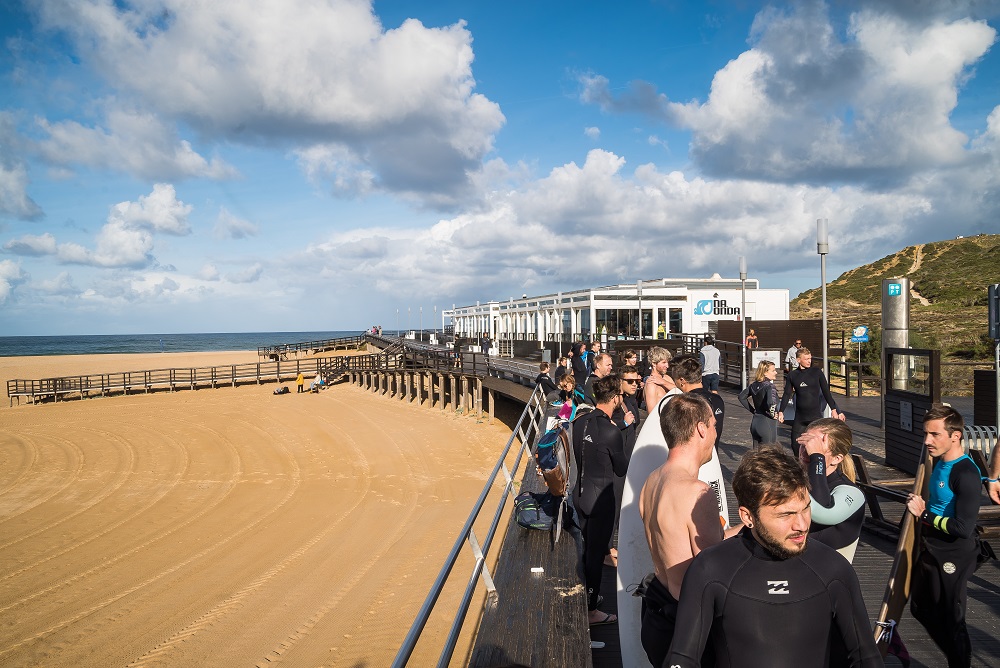 First group of surfers all set

The majority of activities took place around Foz do Lizandro beach, one of Portugal's best beginner beaches, which also has high hills above it which are a great playground for Mountain Biking.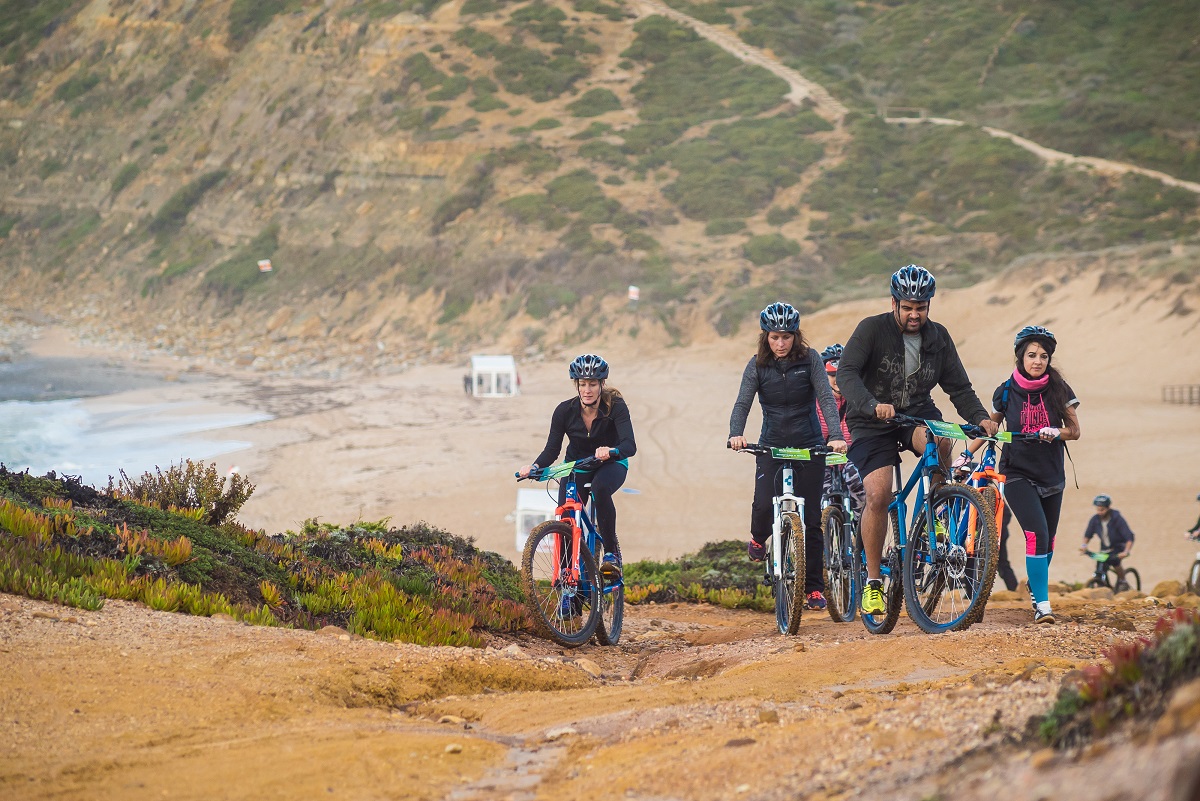 MTB across Foz do Lizandro's slalom trail was a big hit


The weather proved everything but predictable..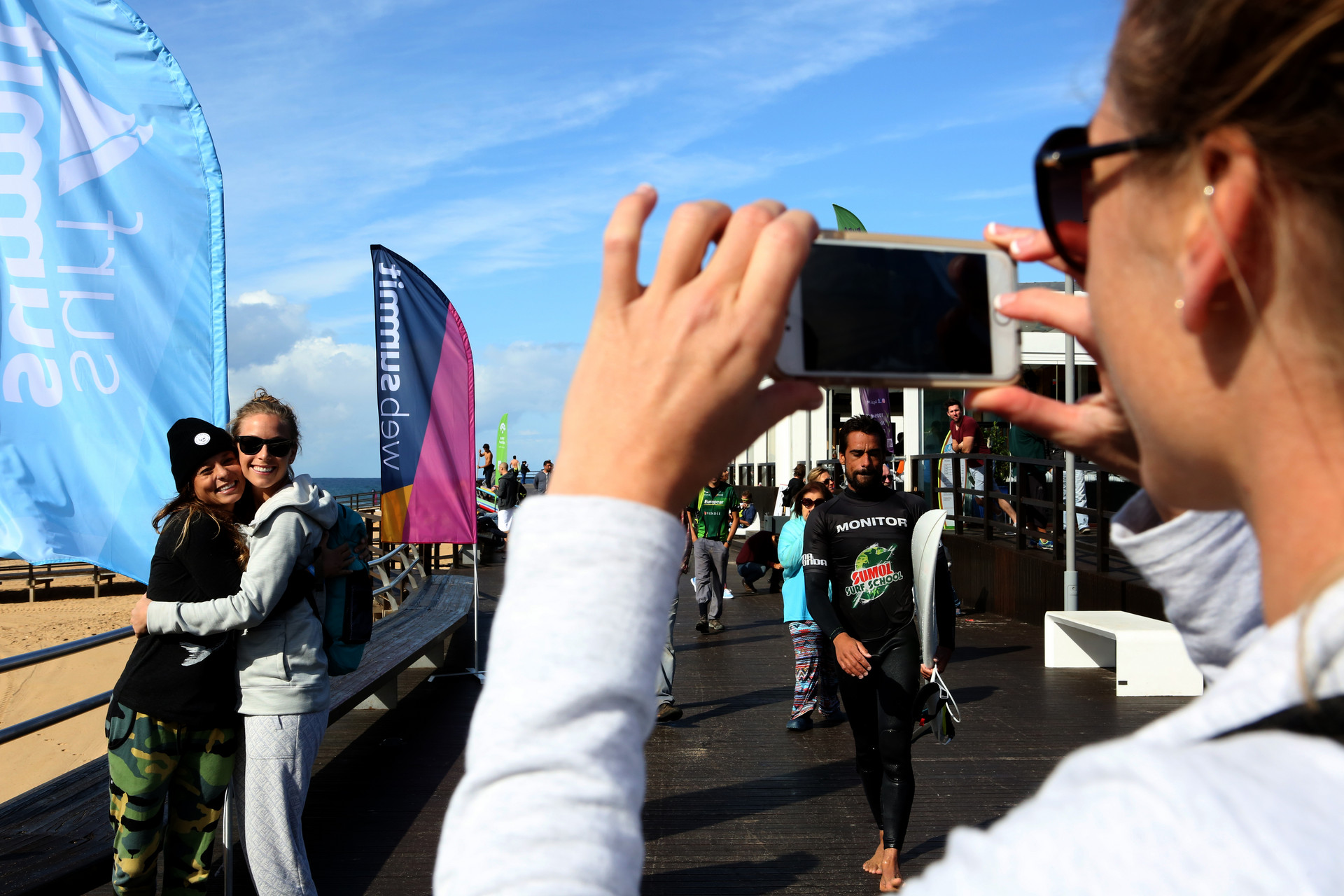 Making the most of the weekend!

But the downpour on Saturday failed to dampen the spirits of those who arrived with the intent of testing their mettle Ericeira's waves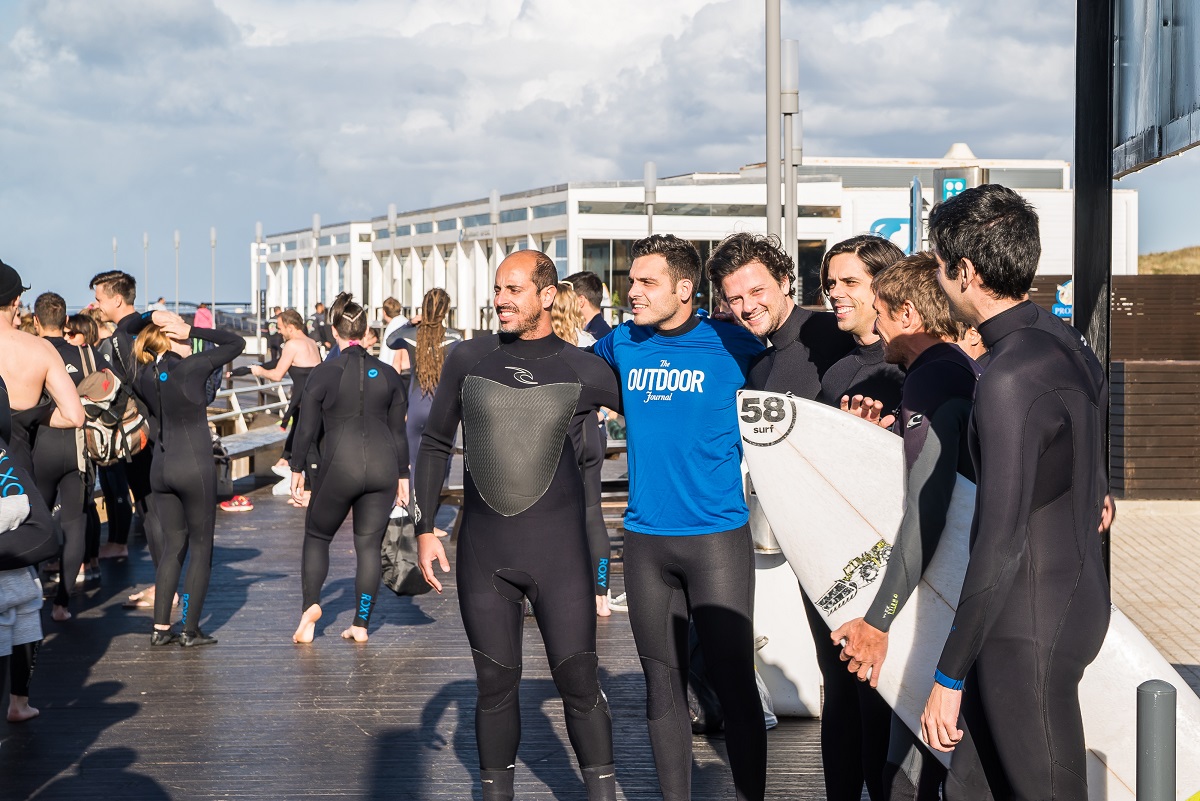 Everyone had a blast
True to form the sun came out in the afternoon. Ericeira's beach breaks served up some powerful waves with the surfers well tested on Saturday.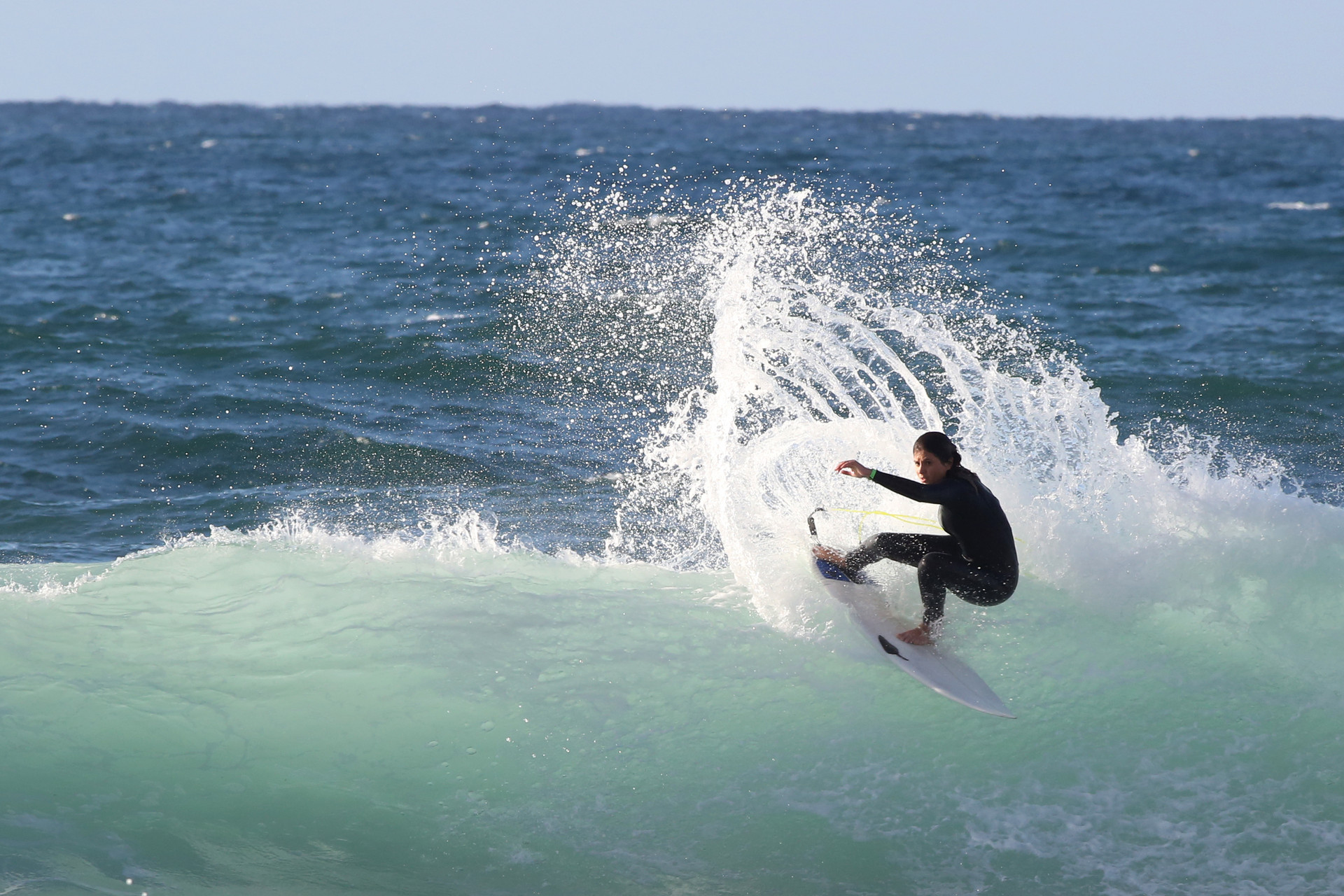 Anastasia Ashley gave an exhibition in world class surfing

The wind eased on Sunday and all those addicted to surfing continued finding their fix!! Bringing the Surf Summit to Ericeira was an excellent opportunity to showcase this World Surfing Reserve as one of Europe's finest surfing destinations.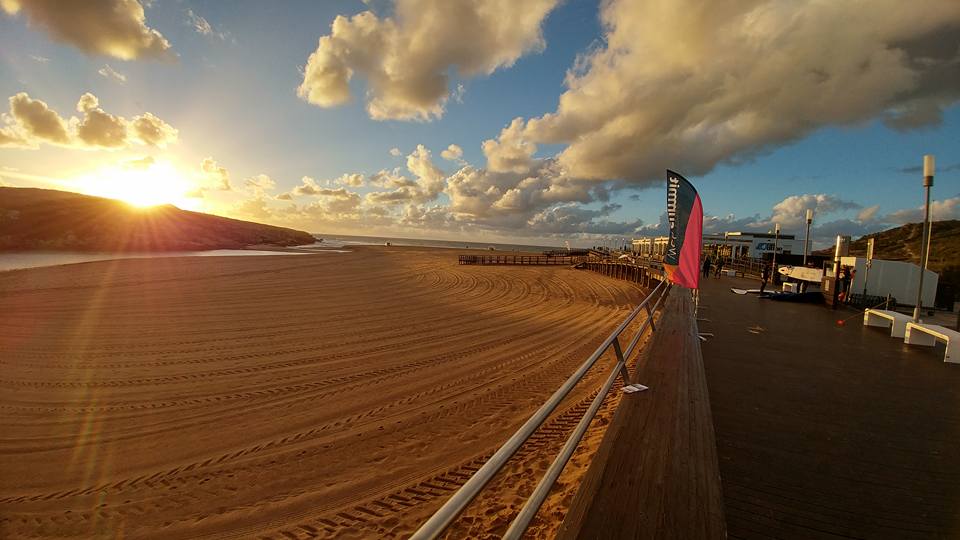 Beautiful sunset at Foz do Lizandro

The true beauty of Ericeira is across several levels – the character of the old town, the open and laid back local Portuguese vibe, beaches, spectacular sunsets and surf for all levels.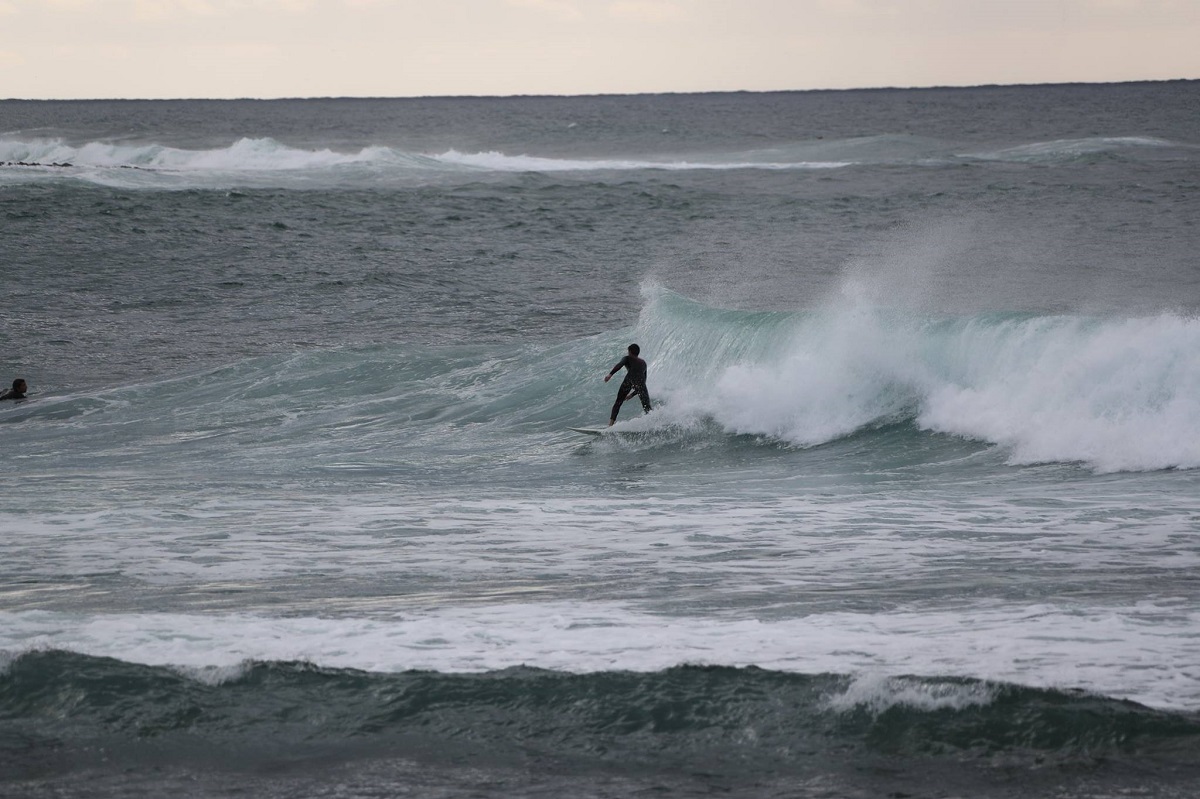 The waves in Ericeira are excellent


That Tiago Pires honed his cutbacks and turns here is no accident. There are several great breaks in the town and many of the Surf Summit attendees, buoyed curiosity set off to surf them!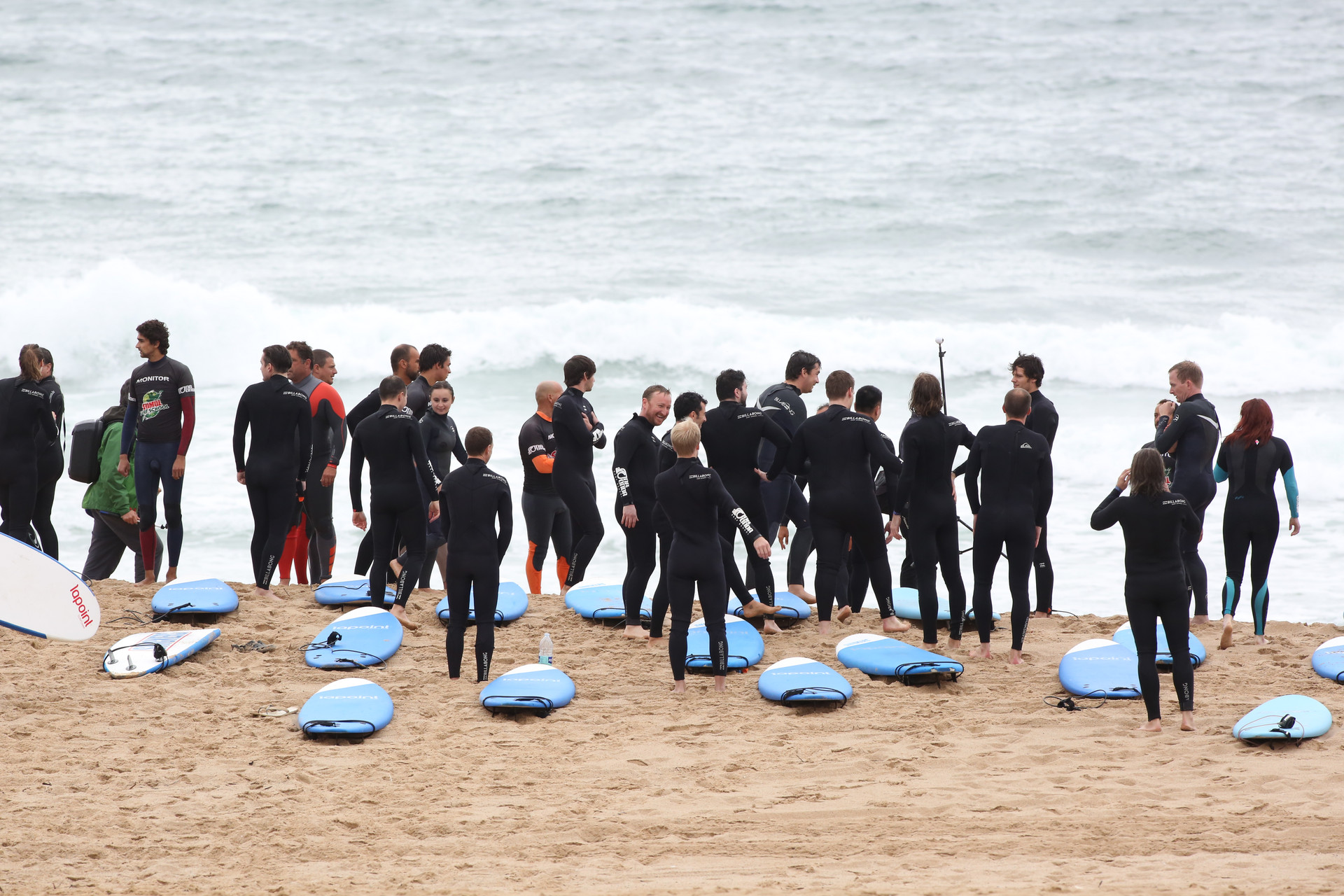 All set for surfing

Over the course of the weekend, the 300 attendees took part in a variety of different outdoor activities.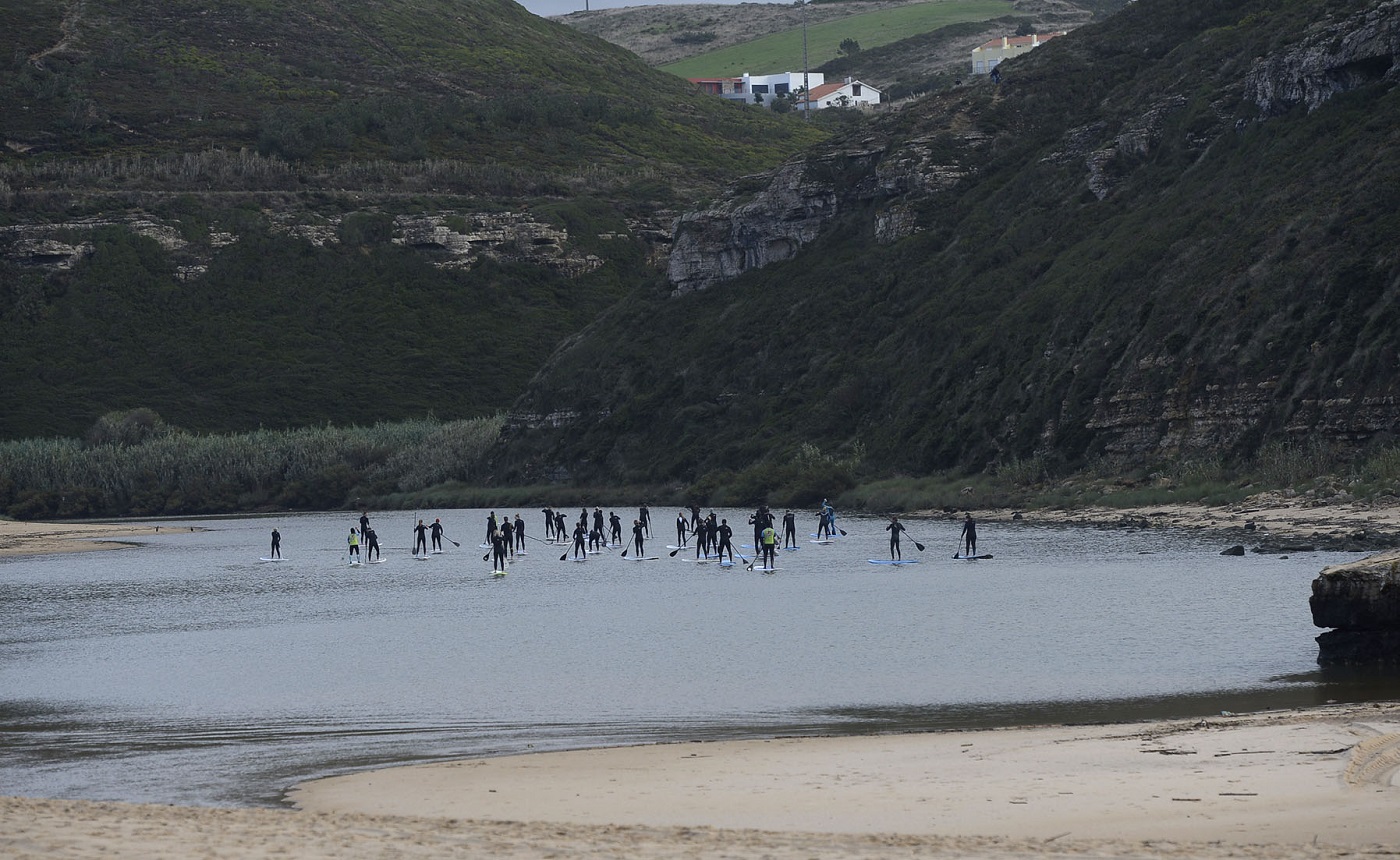 Paddle boarding up the Lizandro river.

Attendees took to mountain biking along the hills above the coastline, stand up paddling down the Lizandro River and surfing the waves at Foz Do Lizandro beach.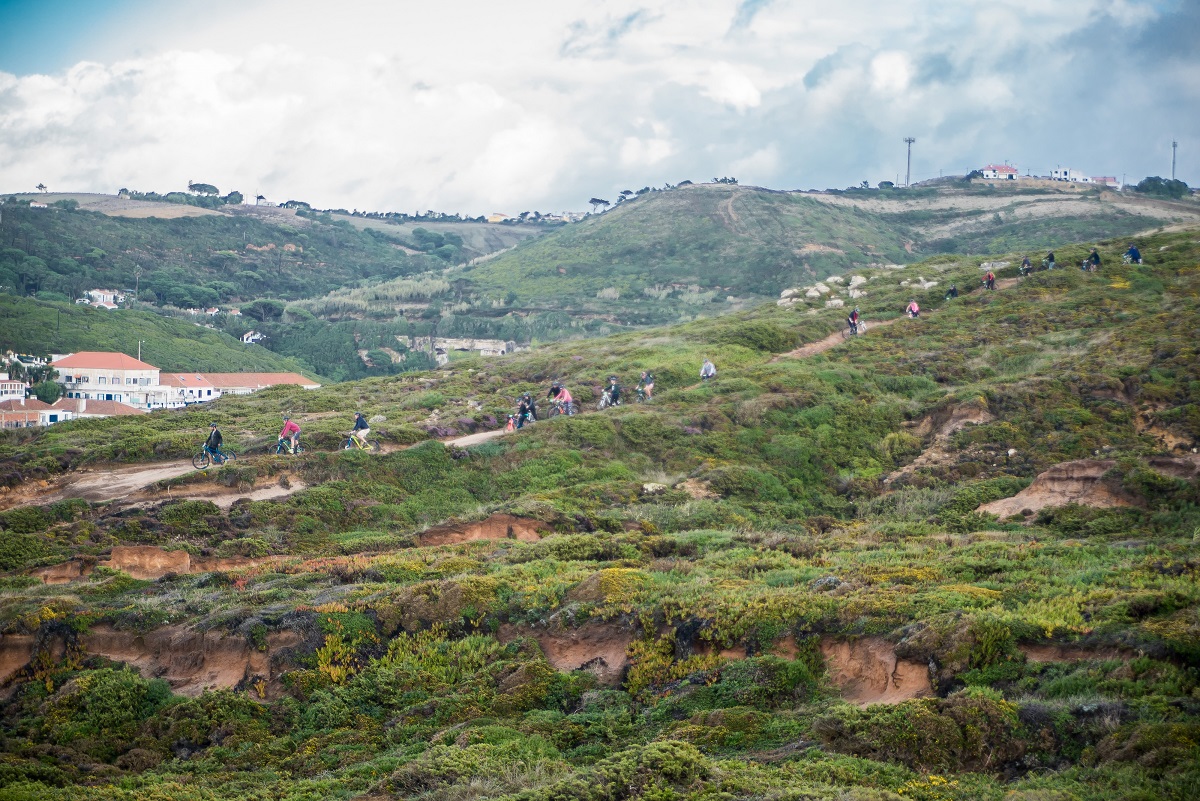 The MTB slalom trail had an amazing backdrop

Everyone was there to get stuck in and mix it up; testing themselves against steep hills, strong winds and powerful waves.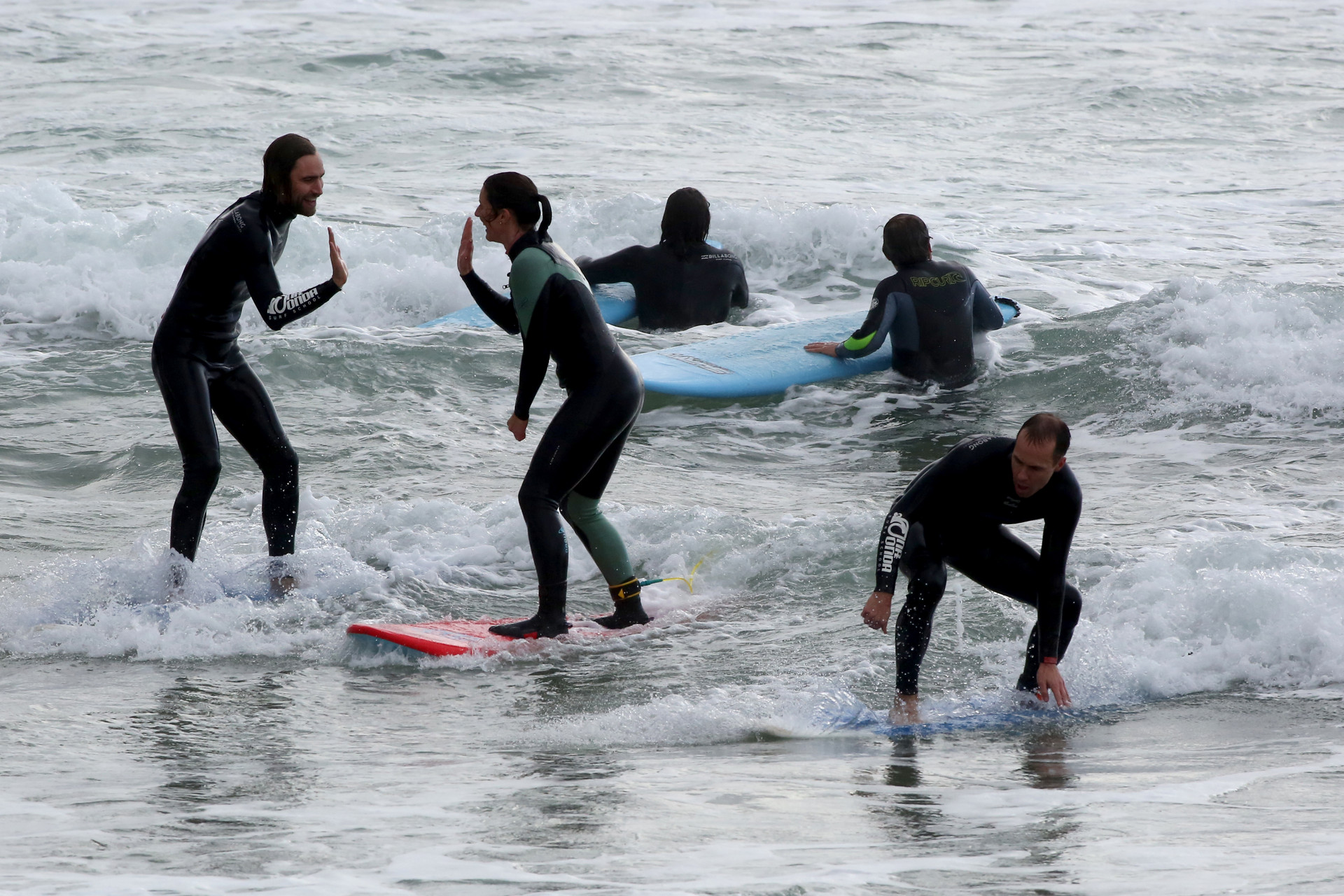 Quick High 5!

On the first night we took over 5 restaurants in the old town, all coordinated by Luis and Andre from Prim & Taco da Caboz restaurants.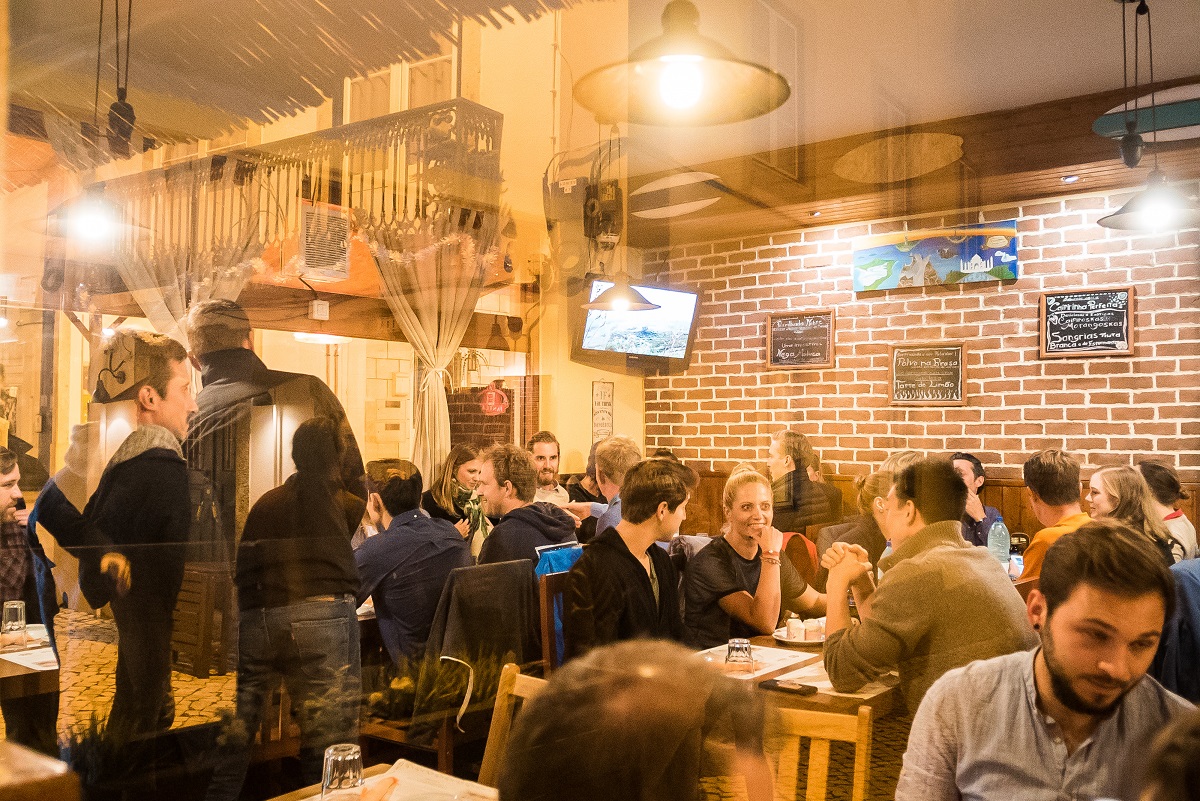 The local restaurants laid on a feast

Attendees were treated to a feast fit for a king – from freshly caught Tuna to Steak and local Chorizo.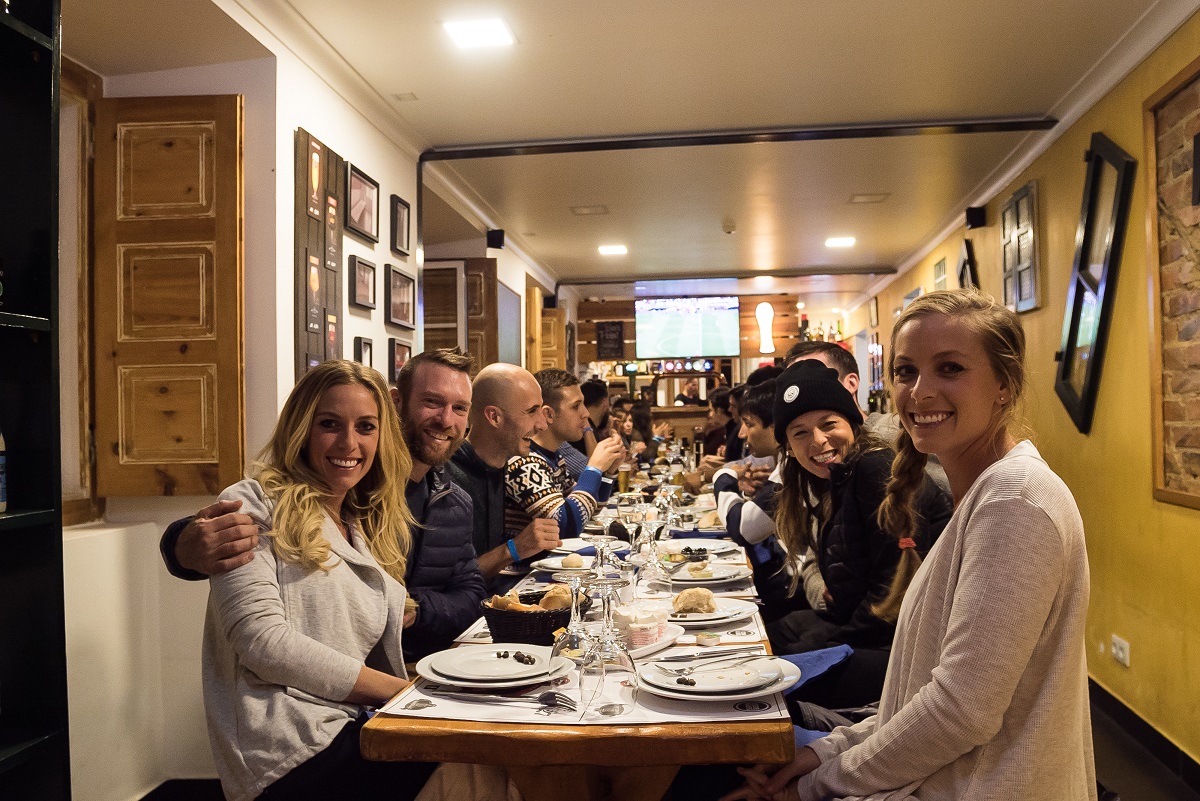 Enjoying a great night out in Ericieira


After the meal Dulce from Tubo Bar put on a DJ on the streets and the old town came alive. All of which was well earned after a very active day in the water. Having surfed all day, we were now ready to find the answer to the toughest question of all…..Sagres or Superbock.
Surf Summit 2016
Judging by the few dusty bodies that appeared at Foz Do Lizandro the next day….the merits of both beers were tested all night!! The Sunday surfing and the buzz around Foz do Lizandro set the tone for the main event – the Surf Summit at Ribeira d'Ilhas.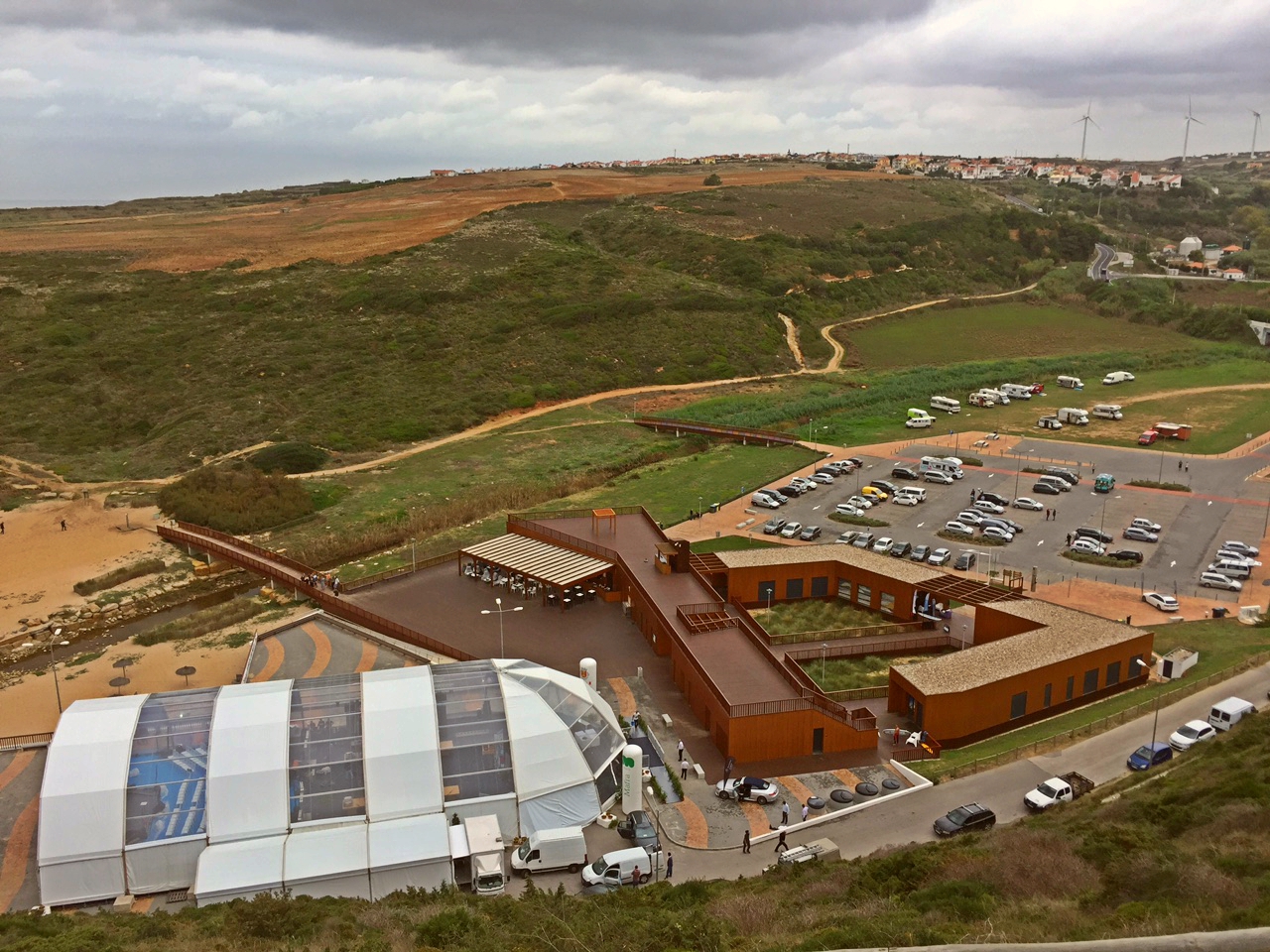 Ribera d'Ilhas provided a beautiful backdrop for the Surf Summit.


We erected a 400 person marquee on the famous surf beach and invited local food and drink companies along for attendees to sample the regions gourmet offering.
The
Mean Sardine
craft beers and wine from
Quinta de Sant'Ana
were very popular.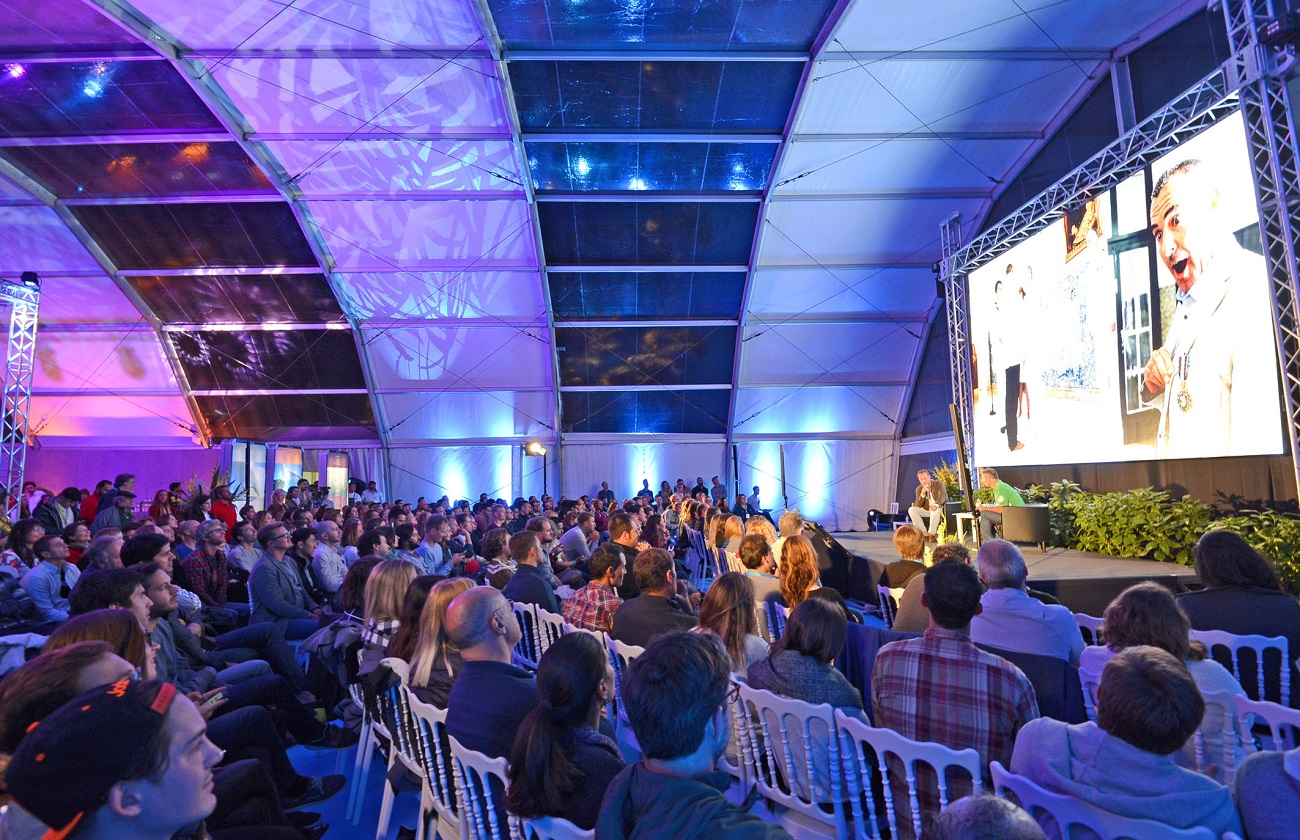 GMAC on his record breaking wave
We also had a chance to meet up with some of our own customers that use our product: Bruno from
Amar Surf Camp
, Carina and Ulisses from
Blue Ocean Surf School
, Adam from
Tiny Whale surf Lodg
, Edo from
Chill In Ericiera
, Jose from the
U-House Ericeira
and Alex from
Moana Surf School
to name but a few. It was a great opportunity to show them an example of some of the events we can do.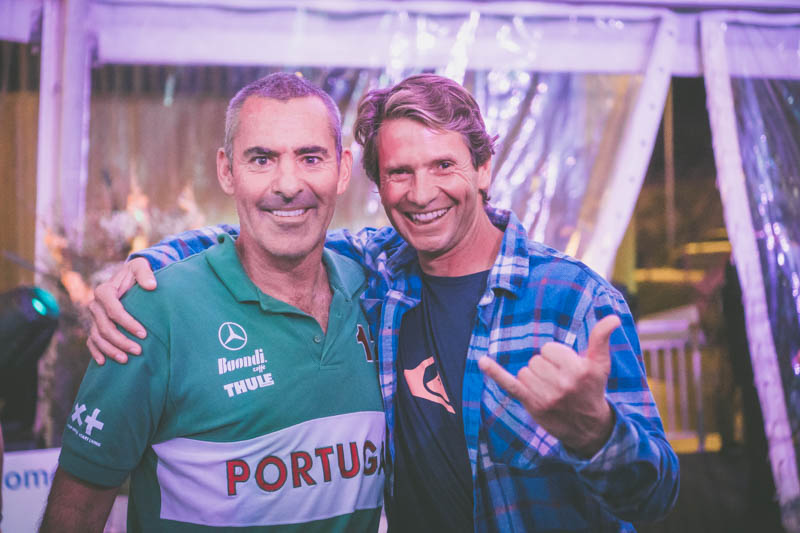 GMAC & Alex from Moana Surf School

The nights main event was the open panel discussions with the Pro Surfers, it offered attendees a rare look at life charging 100ft monster waves and living to tell the tale. Beyond the 10-20 seconds of immortality that's encapsulated in 'that' surfing clip or photo is years of training – physically and mentally. Crucially, all done with the support of a dedicated team...similar to how it is for the attendees in their journey as they grow their start up companies.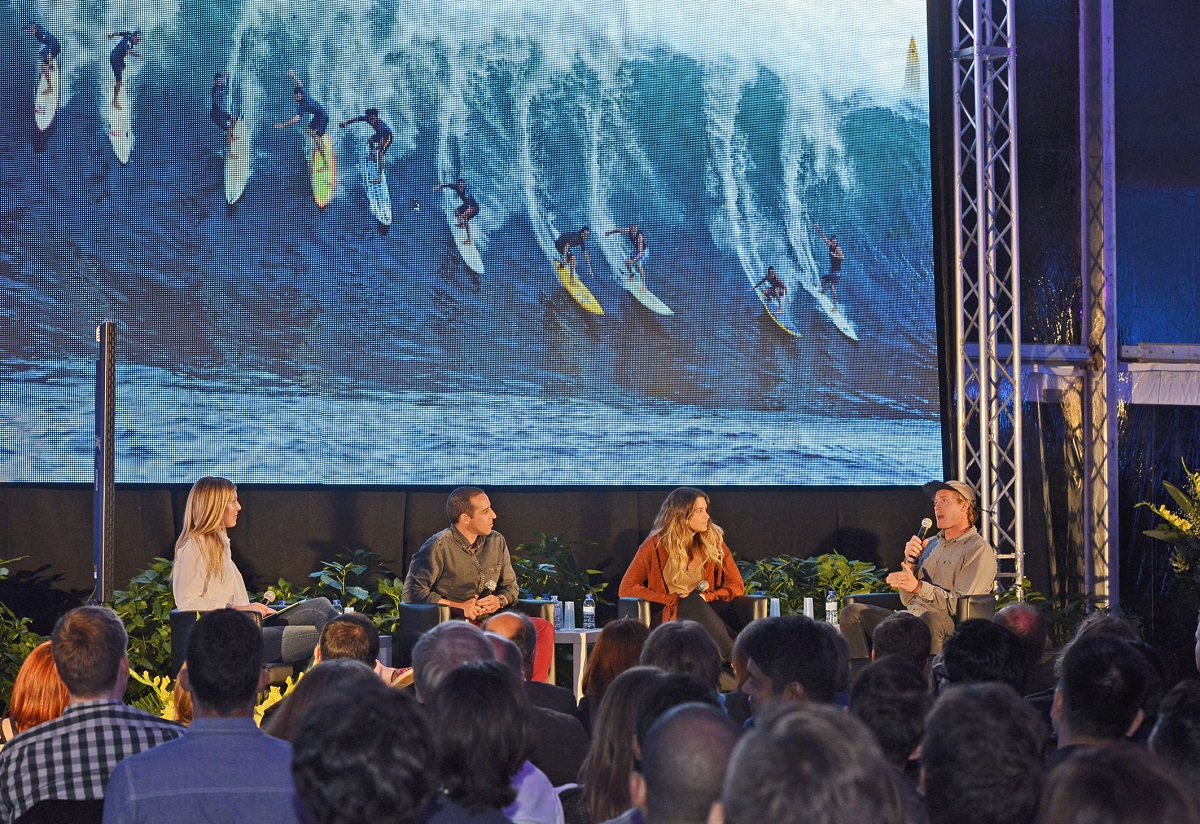 Trading war stories!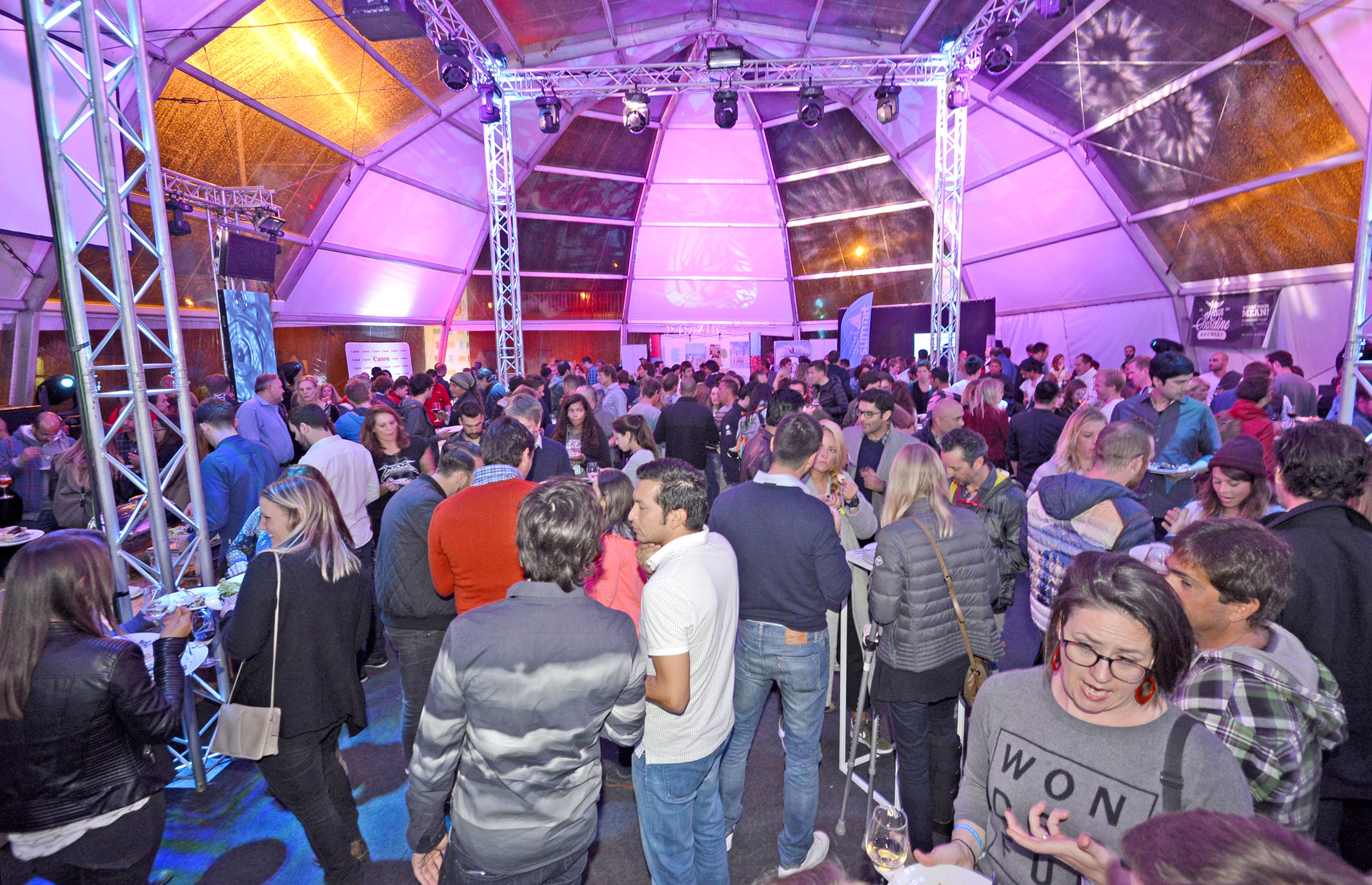 Surf Summit in full swing

To see more pics from Surf Summit 2016, check our
Facebook Group
We are already looking forward to the 2017 Surf Summit!