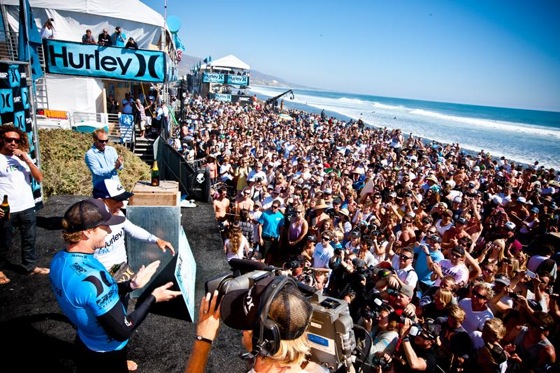 The beautiful rolling waves of Lower Trestles, San Clemente, California was the location for the king of surfing to take yet another crown last Saturday. Nine times world champion Kelly Slater claimed his 43rd elite tour win at the Hurley Pro, and with his win he takes the lead in the ASP's world tour rankings.
After the initial first day of competition when the waves were pumping, the Hurley Pro experienced 3 lay days when the waves just weren't quite cutting it. For your average joe blogs surfer it would have been great, but when the stakes are high and you have the world's best clamoring to win your competition you choose your event days carefully.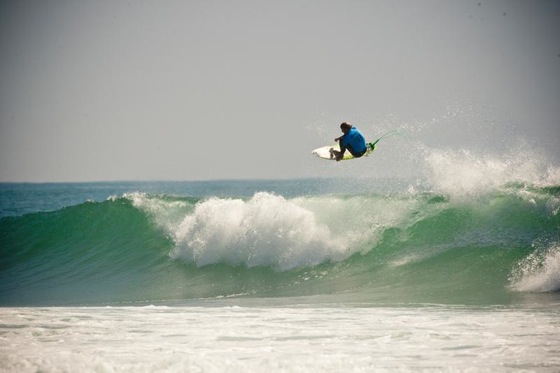 Fast forward to Friday 17th Sept... glassy wave upon wave formed at Lower Trestles and the contest was on. Here the new heat and round formats were truly seen for the first time. Round 4 was no longer as critical as it may have been before, but it has changed the pressure. In the 3 man heats, the winner progressed straight into the quarter finals. So a very happy Owen Wright (AUS), Mick Fanning (AUS), Jordy Smith (ZAF) and Taj Burrow (AUS) were all able to bypass round 5.
The surfers that placed 2nd and 3rd in round 4 had a second chance to battle it out again for a spot in the quarters. This paid off for Kelly Slater as Chris Davidson (AUS) was too sick to compete, so Slater went through to the semis; Kieren Perrow (AUS) defeated former world champion CJ Hobgood (USA); Bede Durbidge (AUS) took out Ace Buchan (AUS); and Dane Reynolds (USA) ousted the other hobgood twin- Damien (USA).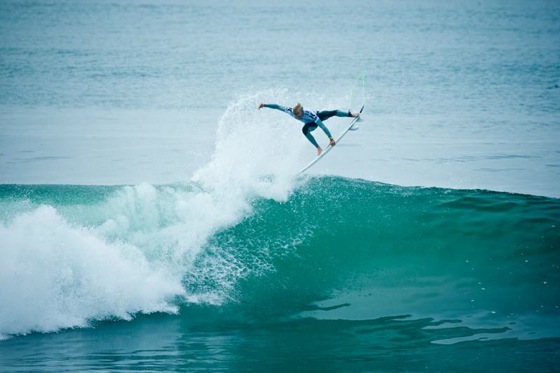 The quarter final match ups were something special, especially if you saw the heat between the blazing Owen Wright (Aus) and Slater. Wright pulled out all the stops, even landing a brilliant aerial, but Slater was back on form and took the win 17.03 to Wrights excellent 15.97 points. Slater could now smell blood.
Fanning, Durbidge and Reynolds all progressed to the semis, so it was bound to get hectic. Slater was unstoppable, defeating Fanning 15.87 to 10.43; and Durbidge beat Reynolds 11.67 to 5.63. And the rest was history as Slater met Durbidge in the final, taking the win with a massive 18.13 to Durbidge's 14.13 points.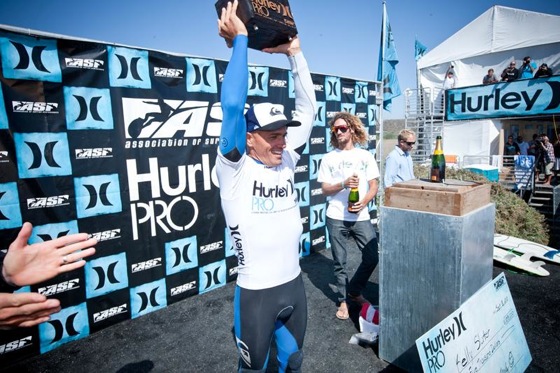 Slater's win is looking very dangerous as he now leads the world rankings as the tour heads over to
Hossegor, France
for the Quiksilver Pro. What with spot number 7 starting soon, and then
Peniche, Portugal
only around the corner, everyone is asking if Slater is going to take an unprecedented tenth world title? Going into the next event the top ten rankings are:
| | | |
| --- | --- | --- |
| 1 | Kelly Slater | USA |
| 2 | Jordy Smith | ZAF |
| 3 | Taj Burrow | AUS |
| 4 | Dane Reynolds | USA |
| 5 | Mick Fanning | AUS |
| 6 | Bede Durbidge | AUS |
| 7 | Adriano De Souza | BRA |
| 8 | Owen Wright | AUS |
| 9 | Adrian Buchan | AUS |
| 10 | Andy Irons | HAW |
Our Euro force is still doing well but will be looking for better results in
Hossegor
. Tiago Pires (PRT) finished 13th so slips 1 place to 14th in the world rankings; whereas Jeremy Flores (FRA) finished 25th in the contest, so moves from 19th to 21st place in the ratings.
Tune in to see how they do at the Quiksilver Pro France from 25th Sept - 5 Oct 2010 at
https://quiksilverlive.com
. In the meantime here's what you missed if you didn't see the final day at the Hurley Pro at Lower Trestles...