In this months Meet the Host series we sit down with Dave Cinquini, the owner of TheCaliCamp in Dana Point, California. He tells us how he got into surfing and set up his California surf camp...

Pic: The CaliCamp team...Daniel, Dave, Rhys & Regan
1. What inspired you to start The Cali Camp?
In 2007 I went on a surf trip to the Mentawais and heard the term "surf guide" for the first time. Everything in California was all about private lessons for an hour or maybe a day camp for kids. I wanted to take people on legit surf trips. So when I came home from that trip I started looking for a job as a surf guide. Nobody was doing it so that's when I realized I had a chance to be the first proper camp with surf guiding in the US.

Pic: Surf Guiding in California

2. Who are the people behind The Cali Camp?
Fast forward to 2010 and still no surf camp in California but the idea was still sharp in my mind. I took a gig in Bali as a guide at an awesome camp (Kima Surf Camp) and ultimately met Daniel Niklaus from Switzerland. An IT and software entrepreneur who would become my main business partner and still is today.
Team:
Myself, Daniel on web development and sales in Europe, and Regan Bentz has been our head surf guide since 2014. Rhys Charles is also a legend of a local and a really great surf guide. That's the permanent team.

Pic: Crusing surf in California

3. How did you get into Surfing?
When I was 8 my mom got me a skateboard. Once I got hooked on skateboarding my uncles, who were both Huntington Beach local legends said something like, "Well if you skateboard, you have to surf." So I just figured surfing was a thing I had to do to keep up with my cool uncles.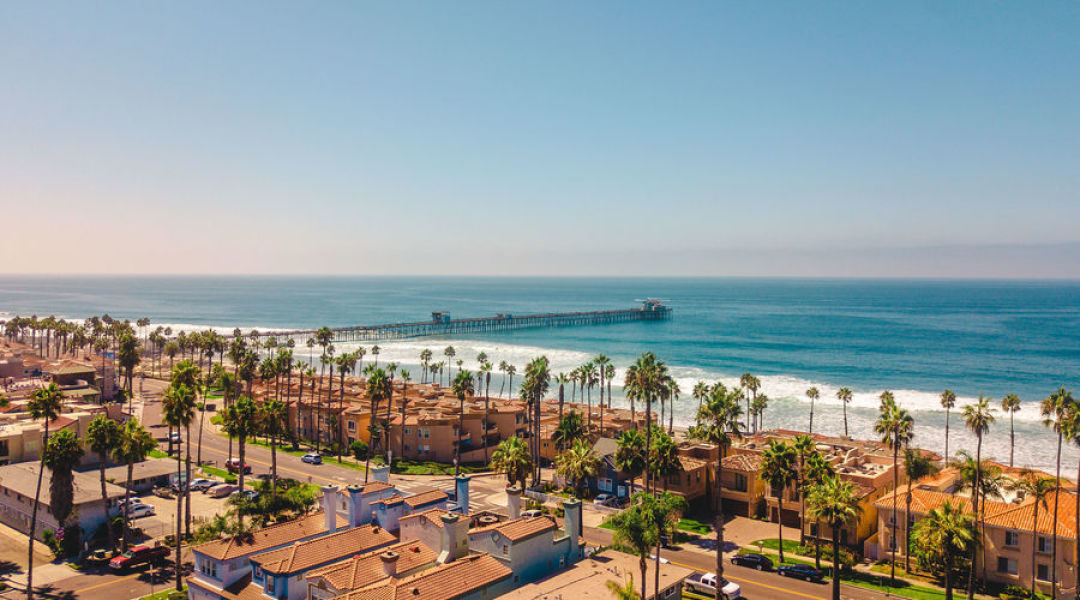 4. What is unique about your Surf Camp & the surf around Dana Point?
What makes our California surf camp unique is the flexibility we exercise in running our surf sessions and day trips. Staying at TheCaliCamp should be all about finding the best waves for your level daily. We do host up to 20 guests at our hotel, but surf groups small (4 + guide) and are based on level. We make the call daily of where we can get the best waves and the best day possible.
The best part for our guests, is because the waves and conditions are changing daily, and because we follow them so closely, our guests get to see nearly the entire coastline and cities in southern California during a stay at TheCaliCamp.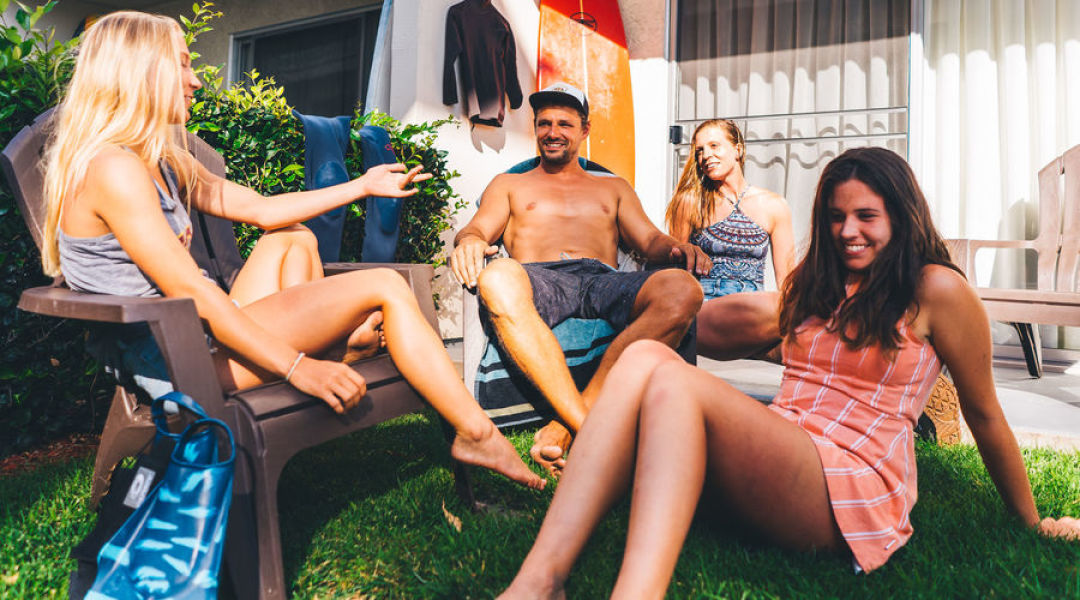 Pic: Downtime at the camp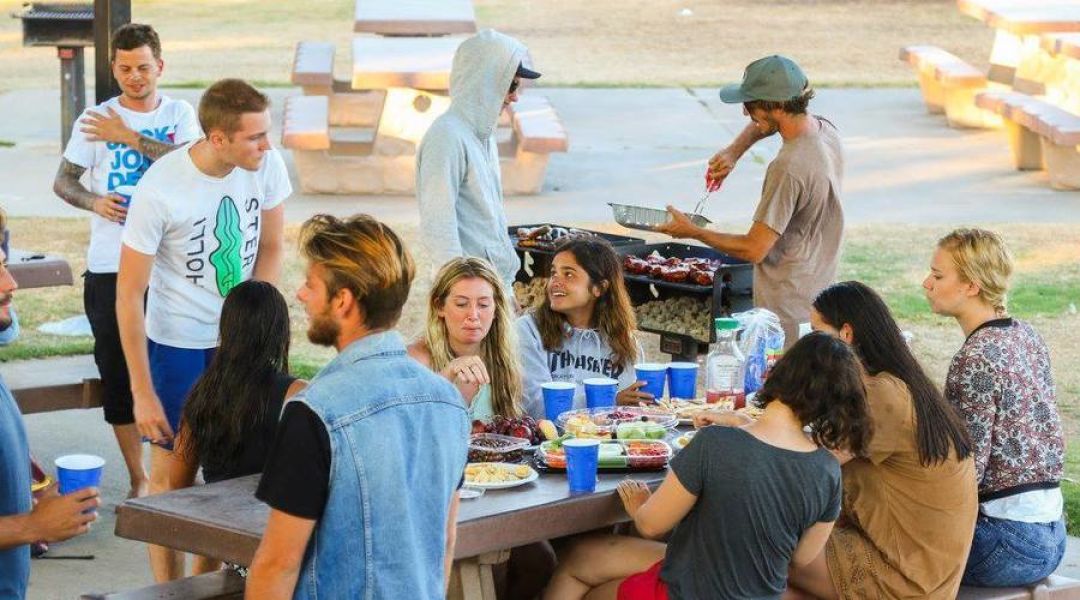 Pic: BBQ time at TheCaliCamp

5. What is your favorite wave in the world and why?
My favorite wave in the world is somewhere in Mexico but I'd never be allowed back if I said where haha. Sorry but it's just an intensely heavy beach break where you can get the wave of your life but to get even one.. You'll probably take 40 beatings. It's a real love hate relationship. It's given me by far the best waves of my life and also by far the scariest moments I've ever had in surfing.

6. What one destination would you like to go to surf?
Morocco looks like a really good time.

Pic: Anchor Point, Surf Holidays Morocco

7. Who is your favorite pro surfer?
Andy Irons and Tom Curren. If you could put both those guys into 1 human that would be wild.


9. Aside from Surf what 3 things should people do in the Dana Point area?
We have awesome hiking in Laguna Beach, super cool core surf shops in San Clemente, and our guests favorite thing to do in Dana Point is kick back and relax at the beautiful harbor right next to the hotel.
The best thing about Dana Point is that it is NOT the most famous coastal city. It's a hidden gem and impossible not to feel the local vibe you get here in town. And honestly, I think thats the best way to travel. To become part of the area and not just experience the things. We go to all the crazy tourist places, but TheCaliCamp is all about knowing more what it's like to live here as a local, surf like a local, and chill like one too.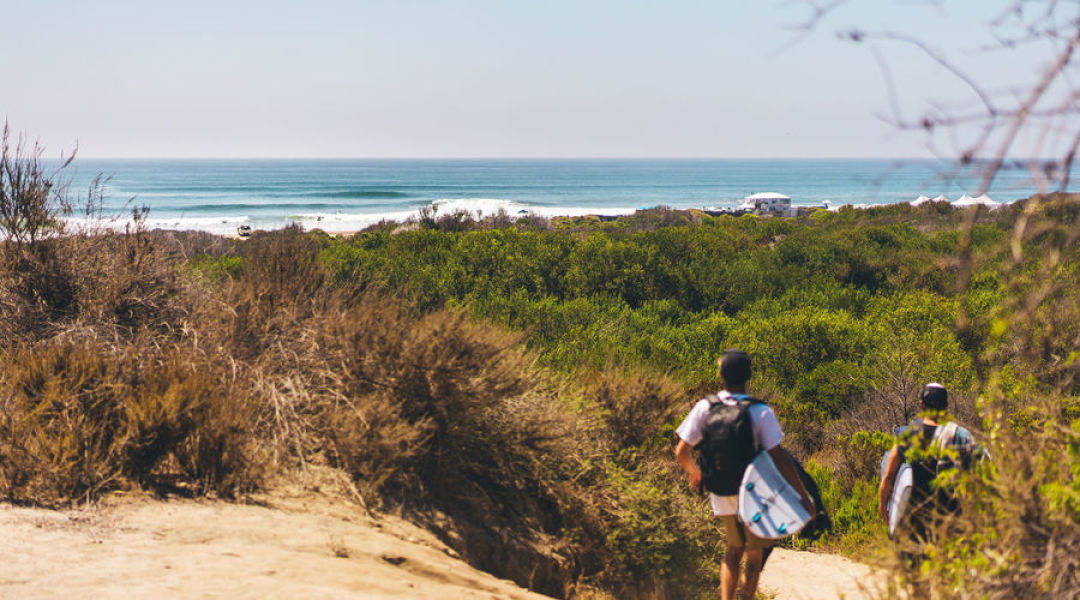 Pic: TheCaliCamp on the search for waves in California