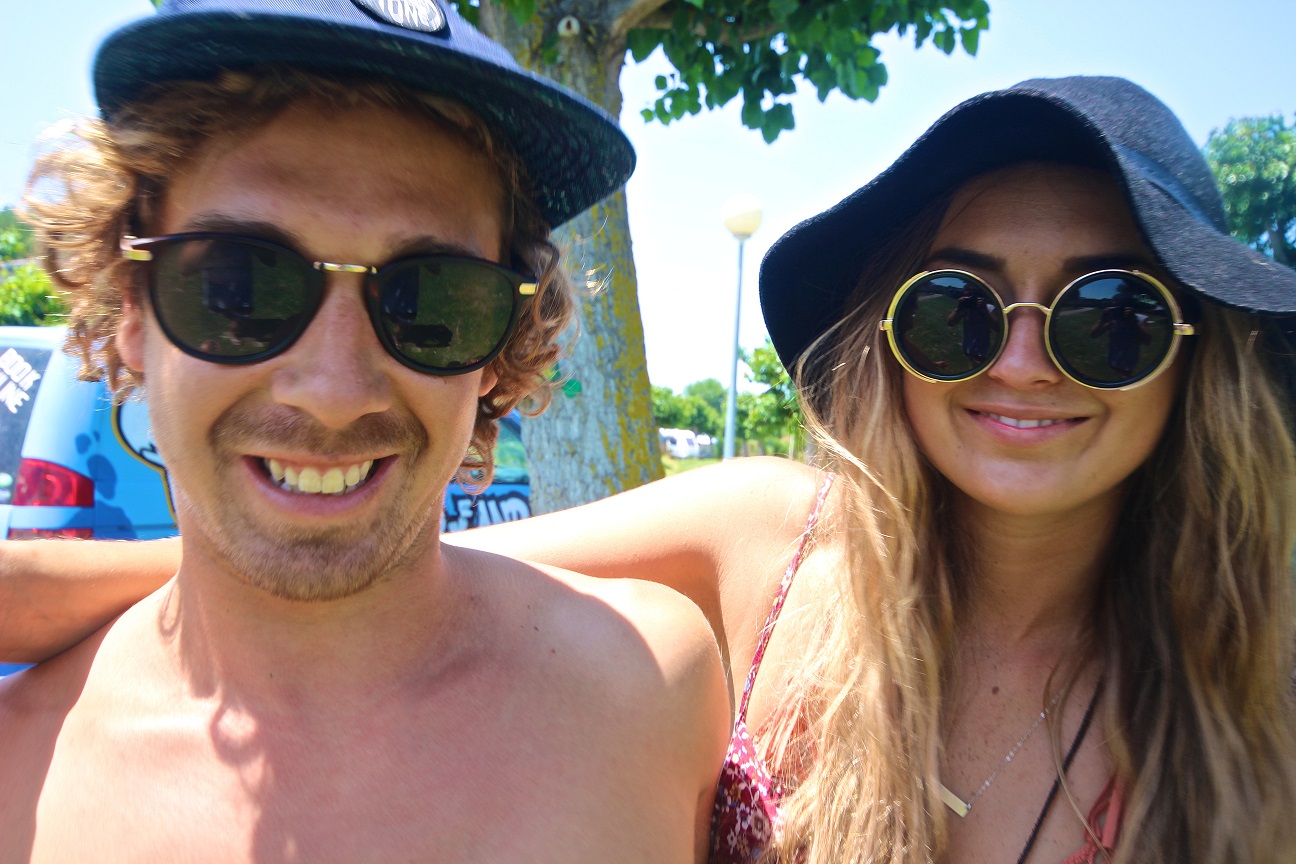 This month I was lucky enough to catch up with Adam and Kaihla, an Australian couple who run
Zarautz-Surf-House
and
Zarautz-Beach-Camp
on Tala Mendi Hill in Spain.
1. How did you get into surfing?
Adam
: My dad grew up surfing and my childhood was spent close to the beach in
Sydney
, so my dad got me out in the water as soon as I was able to walk.
Kaihla
: I moved to a beautiful little Island - North Stradbrooke Island off the coast of Queensland - when I was 17 and it would have been rude not to try it!
2. Did you ever compete in contests?
Adam
: I have been surfing in competitions since I was 8 years old as a micro-grom doing local contests in Sydney and winning divisions to make my way up to A Grade. As I got older, I surfed in a bunch of contests around Australia and eventually some comps on the Australian Junior Tour series.
3. Have you represented Australia or compete at any levels?
Adam
: I have surfed for my state - New South Wales - in the Australian scholastic titles.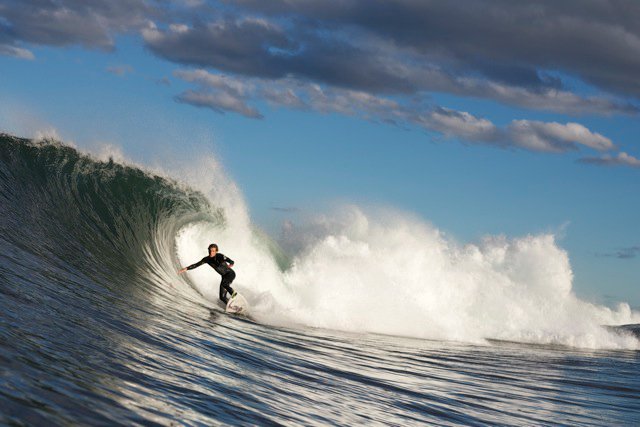 Adam surfing Cape Fear in Australia


4. What is your favourite wave in Australia and why?
Adam
: I would have to say a place called "Potholes" down the south coast of New South Wales. It's a real fast, hollow wave that can produce some really nice tubes. The surrounding nature is really beautiful, but the road in is a nightmare to get through (hence the name) so regardless if the waves are quality, it is always a bit of an adventure.
Kaihla
: My favourite wave is Cylinder Beach on North Stradbrook Island. It's picture perfect and is a nice cruisy point break. Lots of dolphins, but unfortunately the occasional shark too!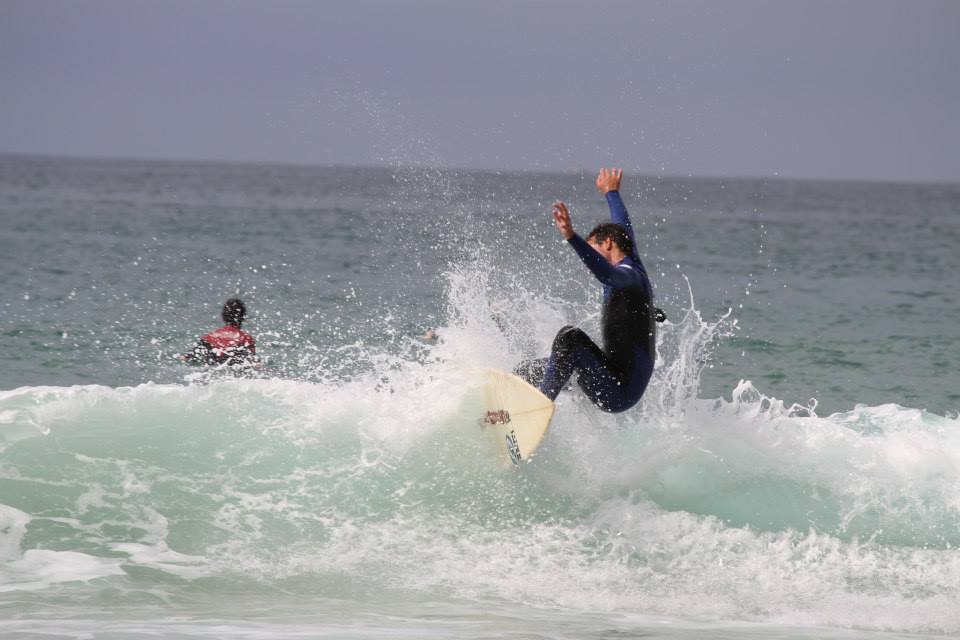 Adam surfing the waves in Zarautz
5. What is your favourite wave in the rest of the world and why?
Adam
: Chicama in
Peru
, it is a magical place surrounded by desert and wild rock formations, I've caught the longest waves of my life out here. Nothing can beat the feeling of being completely surfed out and this place gives you that.


6. How did you end up in Spain?
Adam
: I always wanted to go to the South of France when I was a kid and it turned out that
San-Sebastian
was just down the road. It was inevitable that I was going to find it, it is such an incredible place.
Kaihla
: I ended up in Spain because it was the only place I could get a train ticket out of Paris to! Little did I know that when I arrived in San Sebastian I would fall in love with the place (and Adam) and end up making it home.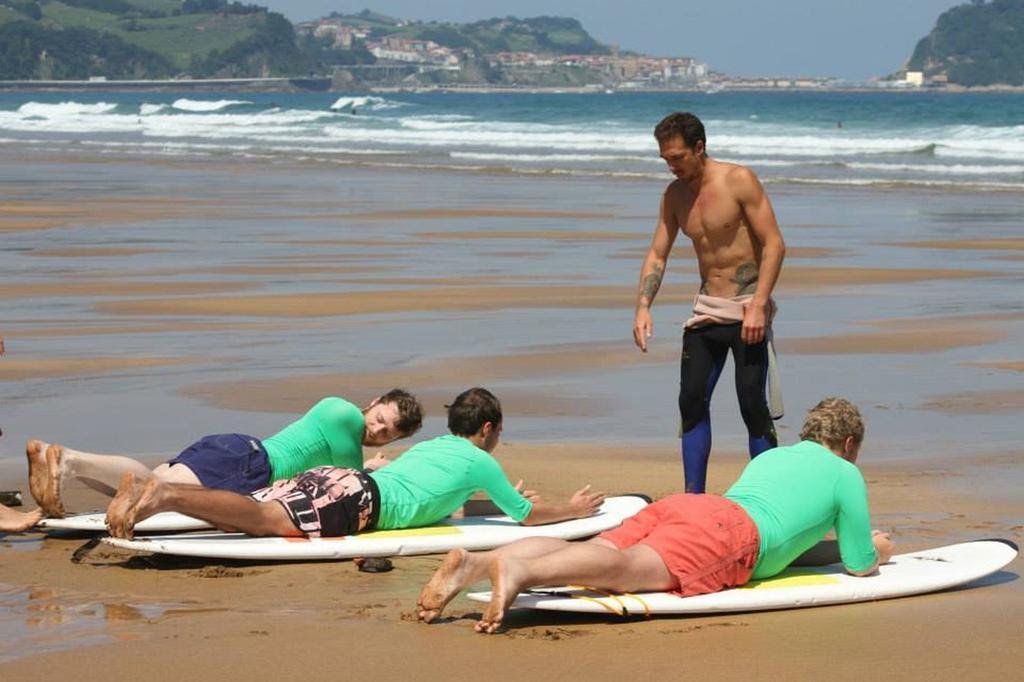 Adam teaching a surf lesson on Zarautz beach


7. What 3 things do you recommend people do and see (besides surfing!) when they are in Zarautz?
We always suggest to our guests to check out a traditional Basque Sidra house (Sagardotegi) as a must for anyone who wants to experience the long gastronomical tradition of drinking local cider and enjoying classic Basque steak. A hike to the top of Mount Pagoeta located just behind the surf house. It will give you 360 degree views of the Basque countryside and ocean....and bring some wine and cheese for the top. Finally watching the sunset from Zarautz hill or the hill behind the surf camp, to made complete with good friends and a cold beer.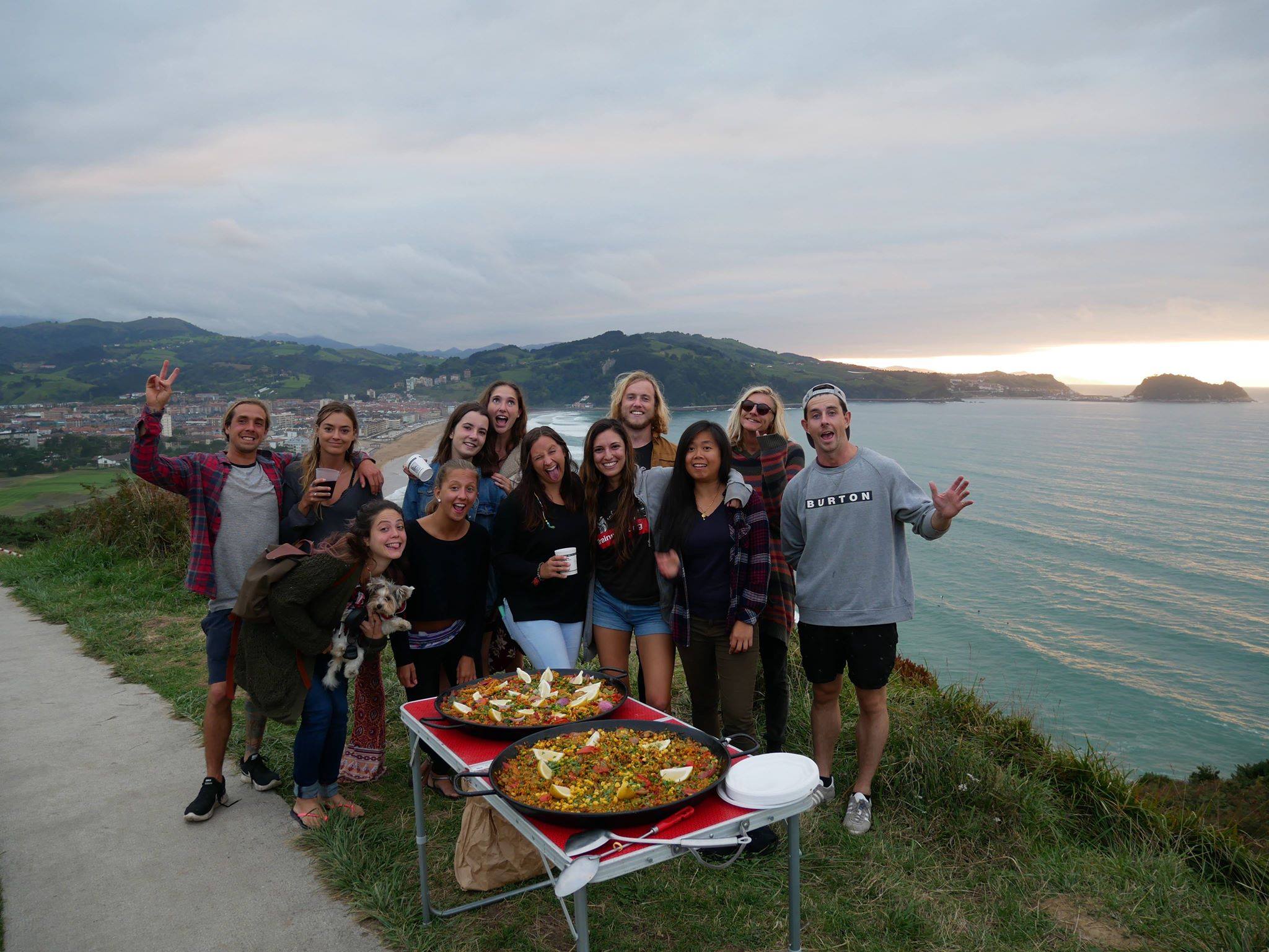 Surfers enjoy Kaihla's famous home made Paella overlooking the surf at Zarautz
8. What makes a stay at your place so good?
Apart from our staff, who are phenomenally good looking!!! friendly and genuinely love the region. Zarautz beach has the perfect combination of warm, clear waters, clean beaches and charming locals. The surf conditions cater for everyone from beginner to seasoned pros. The surf house has totally instragram-able views over Zarautz beach and the rolling hills of the Basque Country and you can see all the way to San Sebastian. Our food, a total reinvention of the phrase 'camp-grub'. Don't forget we have festivals on tap here - Running of the Bulls, BBK Live Music Festival and Fete de Bayonne, all just a day-trip away.


9. Who is your favourite pro-surfer?
Adam
: Rob Machado, he is the style king.
Kaihla
: Sebastian Zietz
9. Funniest Surfing Story?
Adam
: My wetsuit was in my tent and it managed to accumulate a fire ants nest. As I put my wetsuit on I was attacked all over my privates but the show must go on so I gave a surf lesson dealing with the bites as best as I could, until I noticed the large welts I had on my arms from the bites. I could only imagine what the rest of my body was like! Later I got the shock of my life when I came in from the lesson, but to everyone else it was a crack up!
Kaihla
: I was in
Sri-Lanka
surfing and made the fatal mistake of having a huge curry pre-surf......I vomited mid surf. Do not try at home kids!