Best Beginner Beach Breaks In Europe

Europe is home to some of the best beginner beach breaks. The waves are close to where you can leave your friends on the shore sunbathing, you don't have to paddle far to get into position, and as soon as you've finished one wave, you can be back on another.

What's even better is that if you do fall off your board, your landing is going to be a soft one. The sandy ocean floor treats everyone's feet a whole lot better than a reef or rock break.

So it's time to make the most of the summer weather, pick up your board (even if it's your first time) and head into the the best beginner beach breaks in Europe: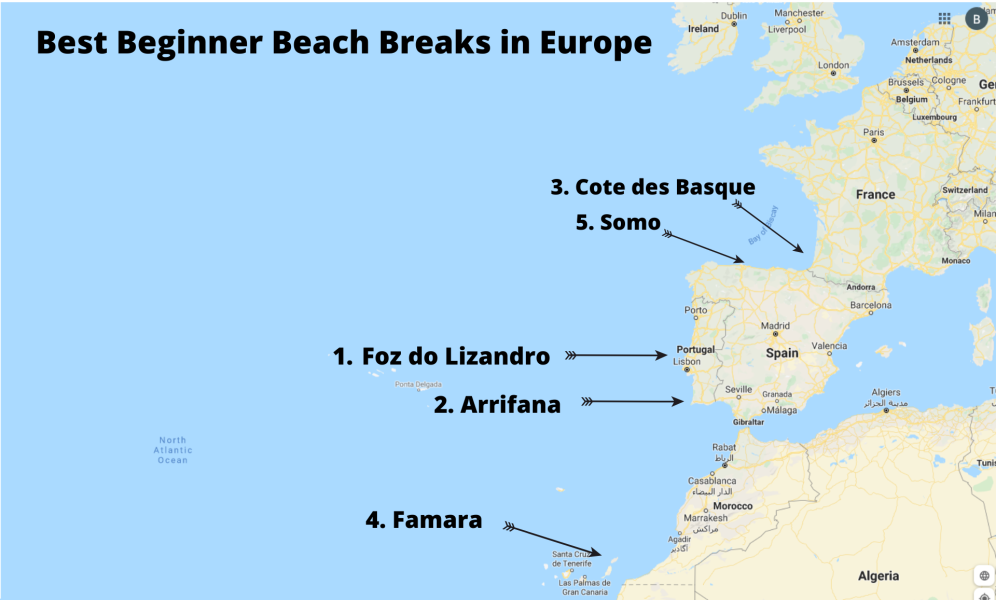 1. Foz do Lizandro, Ericeira, Portugal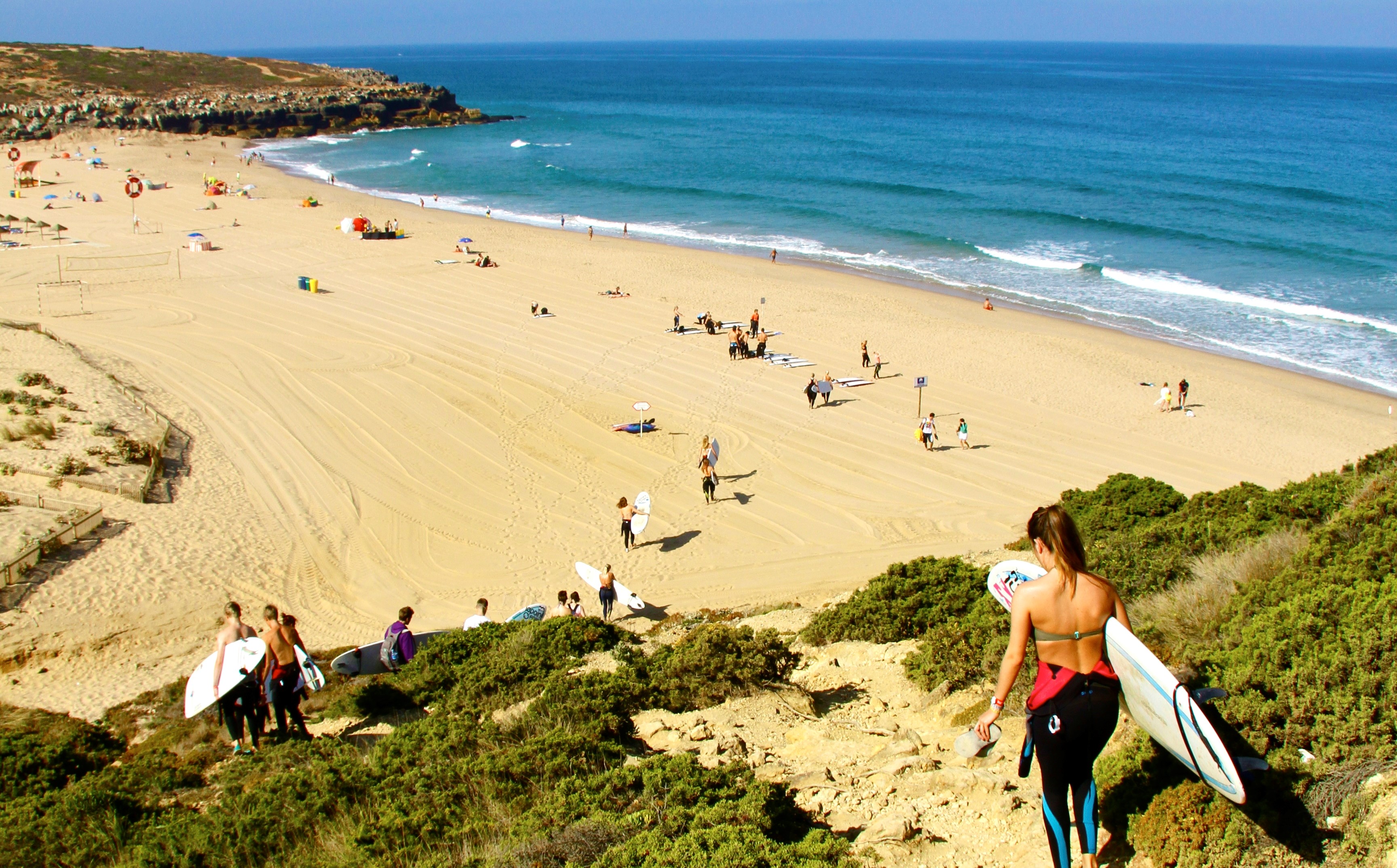 Foz do Lizandro is a 20 mins walk south of town or two minutes on the surf bus making it a great surf option if you are staying in one of our Ericeira surf camps. Foz has a promenade with a great selection of cafés and restaurants, including NaOndas now famous Sushi. Plus the river on the south part of the beach is great for Stand Up Paddling.
Recommended Choice for Accommodation in Ericeira:
2. Arrifana, Algarve, Portugal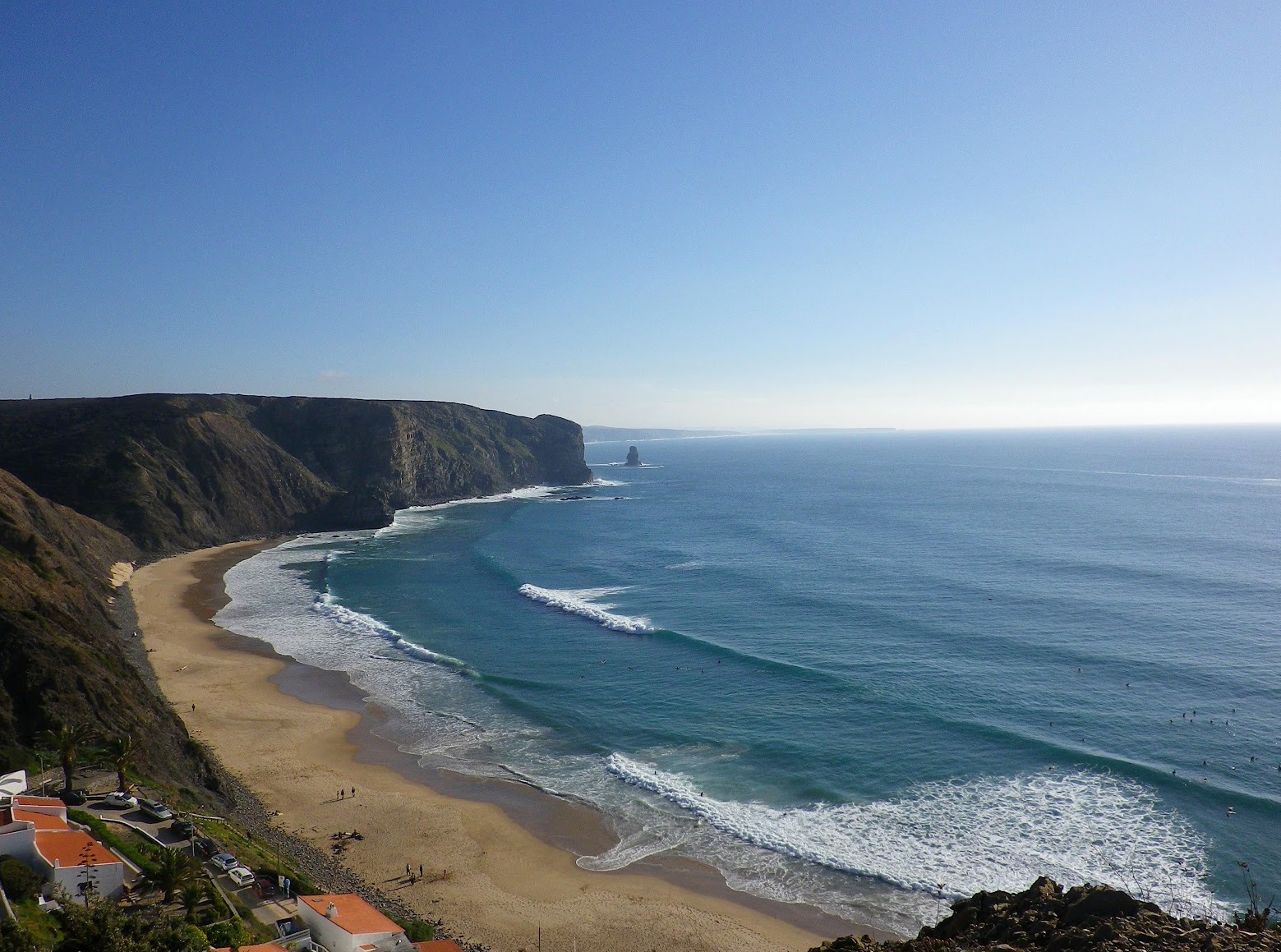 Arrifana is a beautiful beach break that is very consistent throughout the year and works at all tides, we have a great selection of Algarve surf camps that use Arrifana for surf lessons for this very reason!
The waves are fun with some good kick to them, creating punchy hollow waves that will entertain more the progressive surfers, whilst smaller waves roll through, perfect for beginner surf lessons.
The beach is in the protected natural park of the Western Algarve and far from blocks of apartments and mass tourism.
Recommended Choice for Accommodation in Arrifana:

3. Cote des Basque, Biarritz, France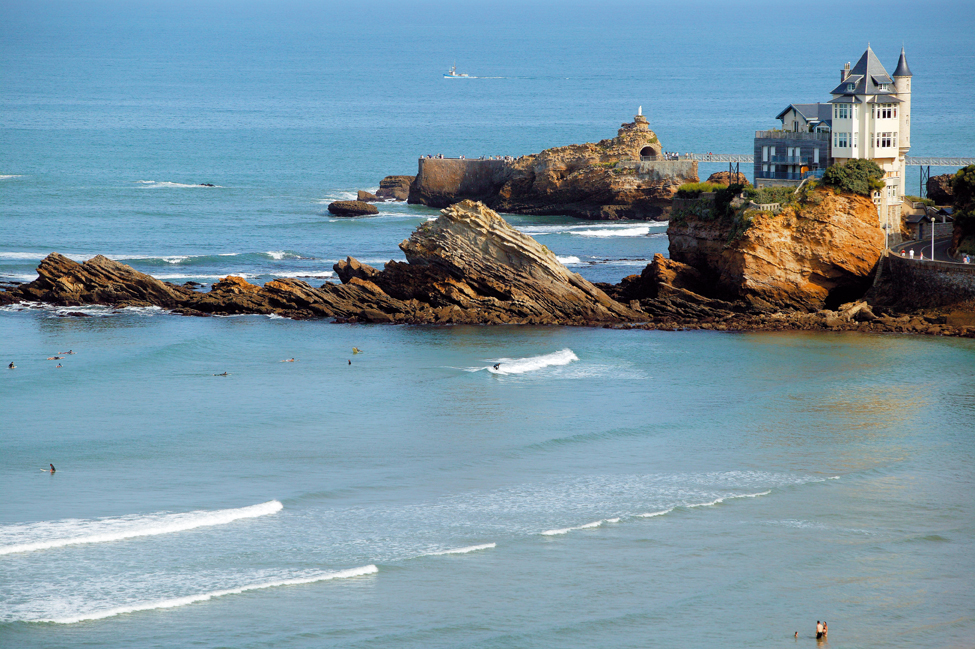 Here's one of the most picturesque spots, and you've probably already seen photos of it from the Roxy Jam Pro Biarritz with the infamous island chateau in the background.
It's a fun, mellow wave that is ideal for longboarding, lasting anything between 50 to 200m in length, providing good left and right-hand waves for beginners on a surf holiday Biarritz!
Recommended Choice for Accommodation in Biarritz:


4. Famara, Lanzarote, Canary Islands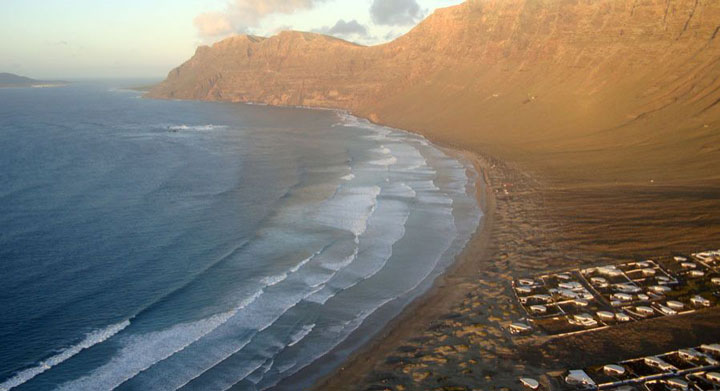 Each of the Canary Islands have beach breaks that are perfect for beginners however in our opinion Famara wins out as the best. If you're going to surf Lanzarote then Famara should be your first stop.
The island has many fantastic beach breaks that are perfect for beginner surfers, but Famara is the best. 6kms of beach offer up left and right beach break peaks, with the north end of the beach holding more power, so as you progress throughout the week on your Lanzarote surf holiday you can move up to punchier peaks the more you head north!


Recommended Choice for Accommodation in Lanzarote:
Somo is a small surf town beside Santander, which has grown to become a thriving surf centre full of surf schools and surf camps because it is home to some of the best beach breaks in Spain. It is estimated the Santander and Somo coastline receives 300 days of waves a year! The long white sandy beaches are perfect for beginners learning how to surf or intermediates wanting to progress. For advanced there are reefs off the cliffs further East of Somo.
Recommended Choice for Accommodation in Somo:

Other articles you may also want to read:
Best beginner surf beaches in Fuerteventura
Best beginner surf beaches in France
Best beginner surf beaches in Bali